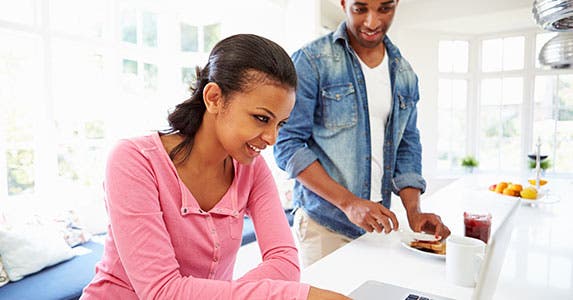 Insurance when you're shacking up
Not long ago, unmarried couples faced numerous obstacles when applying for many types of domestic-partner insurance coverage. It was a similar story for married same-sex couples living in states not recognizing their unions.
Those who yielded to the temptation to simply check the "married" box on their insurance applications risked having their benefits denied due to fraud. But insurance is fast catching up with the times.
Compare auto insurance quotes from insurers
Thanks to the Supreme Court's landmark 2013 decision that gave federal recognition to same-sex marriages, and to President Barack Obama's signature Affordable Care Act health reforms, access to insurance has never been better for those in nontraditional unions.
That said, state and local laws often trump federal statutes when it comes to domestic partnerships and gay marriages, resulting in a nationwide patchwork of viable insurance options.
Let's survey the challenges that remain for unmarried couples and same-sex spouses seeking life, home, health, auto and renters insurance together.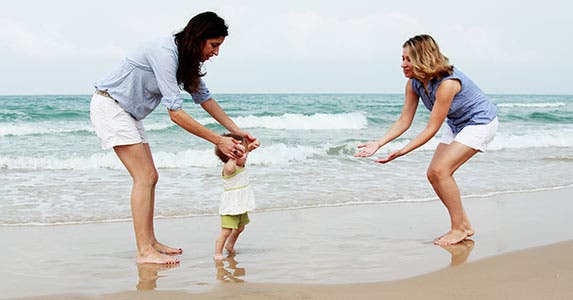 Life insurance: Planning is prudent
There's no financial advantage to being married to purchase life insurance, but you will need to demonstrate that you and your partner have an "insurable interest" in one another.
"Every state has insurable interest laws — some very specific, others very broad," says Meg Muldoon, an assistant vice president with Penn Mutual Life Insurance. "There needs to be an economic relationship and a financial loss if the insured were to pass away."
Factors an underwriter will look for include:
Joint ownership of property.
A mortgage.
Outstanding debt.
Your number of years together.
Whether you commingle assets.
Reciprocity (to see if each has insurance coverage on the other).
But once a policy is issued, it remains in effect regardless of insurable interest, even if you split up. "That can be uncomfortable if you took out policies on each other," Muldoon says.
To avoid that prospect, insure only your own life, naming your partner as a beneficiary. You'll be free to change beneficiaries should your relationship head south.
Muldoon recommends an irrevocable life insurance trust for affluent cohabitants wishing to avoid adverse federal and state estate taxes on the death benefits.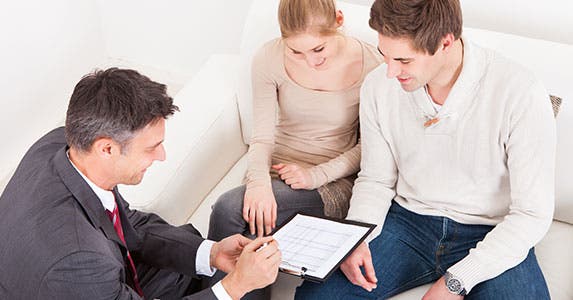 Home insurance: Shop around
Home insurers are less interested in your marital status than they are in the state of your home and the value of its contents. Still, the home insurance landscape is a bit rocky for unmarried and same-sex couples looking for coverage under one policy.
Domestic partners who co-own their home should make sure both names appear on the home policy to facilitate joint coverage. If one partner owns the house, most insurers offer an endorsement for additional occupants — to cover the belongings of the other. Failing that, a renter's policy might accomplish the same objective.
Meanwhile, some insurance companies may use a traditional underwriting model that doesn't acknowledge same-sex unions, says Alex Hageli, director of personal lines policy for the Property Casualty Insurers Association of America, an industry trade group based in Chicago. He advises same-sex couples to hold out for an insurer who will recognize their marriage.
"I can't stress enough: Always shop around," he says.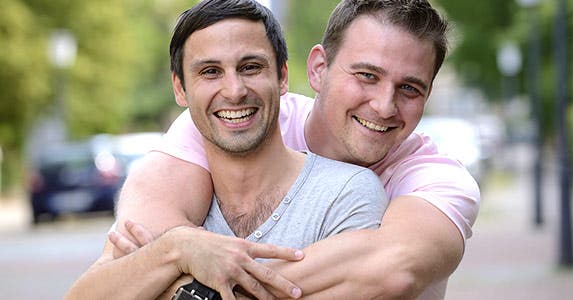 Health insurance: A work in progress
The Affordable Care Act expanded health insurance access for cohabitants by enabling those under age 26 to remain on their parents' policy. The Supreme Court's ruling on same-sex marriage provided gay couples with a pathway to family coverage.
Even in the states that still ban gay marriage, it's clear sailing for same-sex married couples who insure via the new state health exchanges. "In the marketplaces, those folks are a couple," says Usha Ranji, associate director for women's health policy at the Henry J. Kaiser Family Foundation.
As for employer health plans, more than a third of large employers now offer domestic partner insurance benefits, according to the National Association of Insurance Commissioners. Those that don't may be open to doing so if the employee pays the premium.
"It purely depends on the employer's rules and arrangement with their insurer," says Emily Doskow, San Francisco-based family lawyer and co-author of "Making It Legal: A Guide to Same-Sex Marriage, Domestic Partnerships & Civil Unions."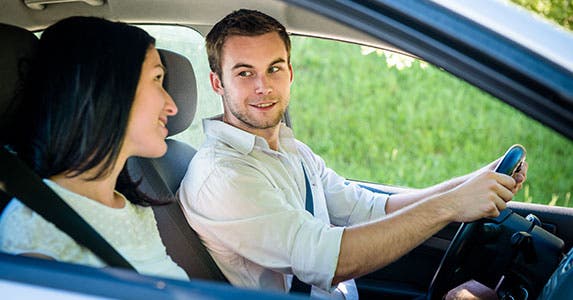 Auto insurance: Yours, mine and ours
Where domestic partners are concerned, most auto companies want your business. The question is: Who's willing to throw in the multi-car, multi-driver and marriage discounts?
"The basic underwriting guideline is, if you're married, you'll get the discount; if you're not married, you won't," says Hageli.
That's changing, however. Many insurers will extend the marriage discount to domestic partners, if asked. But be prepared to show receipts for rent, phone bills and other shared expenses.
Some insurers even actively court nontraditional households. "Esurance made a big push to offer the marriage discount to same-sex couples," Hageli says.
State insurance commissioners offer these tips for unmarried couples:
Ask about the multi-car/multi-driver and married discounts for domestic partners.
If you share a vehicle, ask the insurer to list one partner as primary and the other as secondary driver on the policy.
If you drive each other's vehicles, be sure to list one another as secondary drivers on your respective policies.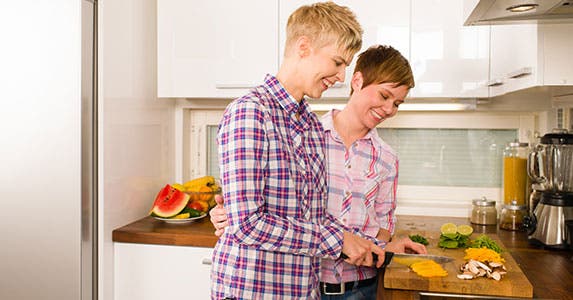 Renters insurance: Cohabitants welcome
Cohabitants can breathe easily when applying for joint renters insurance.
"Renters coverage varies by state, but in most cases, insurance companies do allow roommates or romantic partners to have a shared renters policy," says Lynne McChristian of the Insurance Information Institute trade group.  
Policies typically not only cover loss or damage to your individual and shared belongings, but they also include liability protection if someone is injured in your rental, plus additional living expenses if you're forced to relocate due to fire, flood or other damage to your unit.
Should you obtain rental coverage together or separately?
"The savings of having one policy probably is not going to be significant, so it depends on how you handle your finances," McChristian says. "If all the expenses and purchases of items for the home are shared, then sharing the cost of the renters insurance makes sense. But if you tend to keep things separate, then having separate policies would make more sense."
For best results, do a detailed inventory of your belongings first, to determine the amount of coverage you'll need. Then, be sure that both partners are named, if you choose a joint policy.