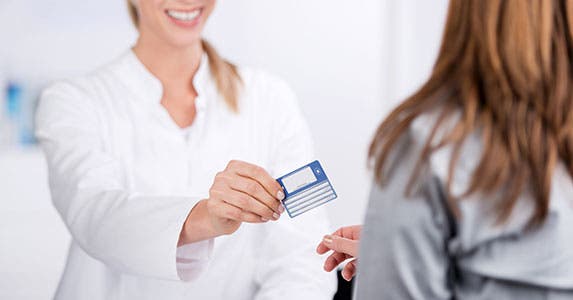 7 health insurance trends for 2015
The evolution of American health insurance in the era of Obamacare drives seven top trends for 2015, as consumers without coverage face a tax penalty for the first time and employers face a new insurance mandate and wrestle with rising health care costs.
Relatively new terms and concepts, including the Obamacare online marketplaces, private employer exchanges, consumer-driven health plans and wearables-friendly wellness programs, continue to move from pilot phase to center stage in the new health care landscape.
"I hesitate to call these 'new' trends; they're a continuation and maybe an acceleration of things we've been seeing for many years," says Paul Fronstin, director of health research and education for the Employee Benefit Research Institute, or EBRI, in Washington, D.C. "A lot of people have never seen them, so if you haven't, it's new to you."
Here are the top seven health care trends to watch in 2015.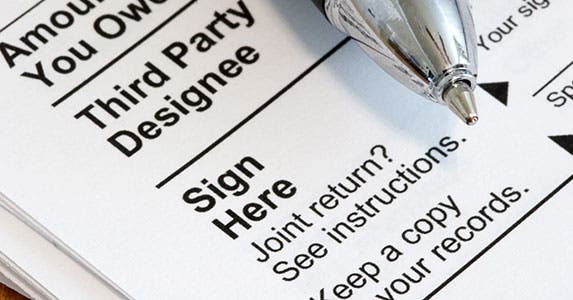 Obamacare tax penalties get real
The hotly debated, U.S. Supreme Court-tested penalty imposed under the "individual mandate" provision of the Affordable Care Act will befall American taxpayers who failed to obtain qualified health insurance in 2014.
"The penalty for one adult is the greater of $95 or 1 percent of family income above the tax-filing threshold (about $10,000)," explains Karen Pollitz, a health reform and private insurance expert at the Kaiser Family Foundation. The penalty for an individual is capped at $2,448, which is the national average annual premium for a bronze-level health plan available through the marketplaces, or exchanges.
Long list of exemptions
Those without coverage will pay the fee this spring on their 2014 IRS tax return. If you don't pay the fee, the IRS will withhold the amount from any future tax refunds.  
However, you may be exempt from the penalty if you were uninsured for less than three months; don't earn enough to file a tax return; would have to pay more than 8 percent of your household income to buy the lowest-price qualifying plan; were incarcerated; are a member of a Native American tribe or certain ministries; or experienced a hardship such as domestic violence, a fire or the death of a close family member.
Climbing costs for work-based coverage
Employer plans: Average cost per worker

2013
$10,266
2014
$10,717
2015
$11,304

(projected)
Source: Aon Hewitt
Do you get your health insurance through work? The cost of that coverage is trending upward again, following a brief pause during the economic downturn.
The latest analysis of employer data by research firm Aon Hewitt predicts a 5.5 percent increase in health plan costs for 2015, up from 4.4 percent in 2014 and 3.3 percent in 2013.
A worker's share of health care costs, including employee contributions and out-of-pocket expenses, is expected to top $5,000, on average, in 2015. That represents an increase of more than 50 percent in just five years.
"While we've seen ebbs and flows over the last decade, health care costs continue to go up at a rate that exceeds general inflation, and employers continue to absorb the lion's share of that cost for their employees," says Jim Winkler, chief innovation officer for Aon Hewitt's health business.
"While they are making changes to share some of that cost with employees, organizations are seeing their bottom-line health care costs continue to increase as well," he says.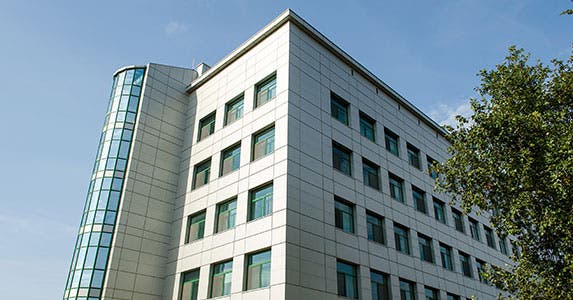 Debut of the 'employer mandate'
New for 2015, the "employer mandate" portion of Obamacare requires companies with 100 or more full-time employees to offer qualified, affordable coverage to most of their workers.
Implementation of the mandate for businesses with 50 to 99 full-time employees has been delayed until 2016. The mandate does not apply to enterprises with fewer than 50 employees.
Large employers who do not offer coverage face a fine of $2,000 per worker. If they offer coverage, but it's not adequate or affordable, the per-worker fine could jump to $3,000. In either case, at least one employee must apply for and receive subsidized coverage on the Obamacare exchange to trigger the penalty.
Little impact at most big companies
EBRI's Paul Fronstin says most large employers already offer health coverage; those that don't now have a financial incentive to do so.
"All the reasons why employers voluntarily provided health benefits are heightened right now," he adds, pointing to the more competitive labor market due to declining unemployment. "You're not likely to see employers dropping coverage or cutting hours to minimize full-time workers."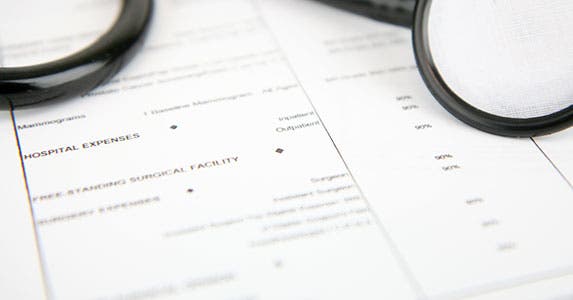 Rise of consumer-driven health plans
As health care costs continue to climb, employers are migrating away from traditional "defined benefit" health care plans toward "consumer-driven health plans" (CDHPs).
These high-deductible health plans keep premiums in check by combining tax-advantaged health savings accounts (HSAs) or health reimbursement accounts (HRAs) with a high-deductible health plan. The downside: Many pre-deductible expenses fall to the policyholder.
An annual survey from the consulting firm Mercer found that the share of U.S. workers enrolled in consumer-driven health plans jumped from 18 percent to 23 percent in 2014. Nearly half (48 percent) of all large employers now offer the high-deductible option, up from 39 percent a year ago.
Shifting toward high deductibles
"It's been a slow trend," says Fronstin. "There was no such thing as a CDHP 15 years ago. We're not going to go from 20 to 50 percent over the next 12 months, but there is a lot more interest in it."
Jonathan Oberlander, a professor of social medicine and health policy at the University of North Carolina-Chapel Hill, agrees.
"High-deductible plans are helping redefine what constitutes health insurance in the United States," he says "We're much more acclimated to high deductibles, while comprehensive health insurance is much less commonplace than it used to be."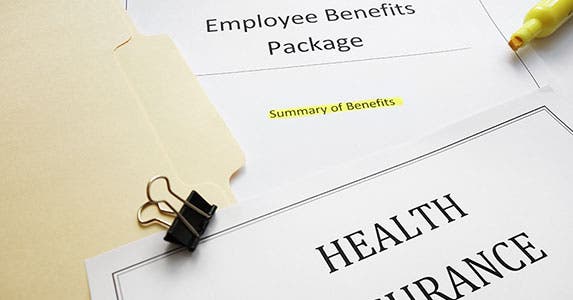 Employer plans are changing
Consumer-driven health plans are far from the only innovation finding a way into employer-based health insurance.
According to Aon Hewitt, rising costs, plan complexity and the approach of a 2018 excise tax on higher-priced "Cadillac" health plans have 62 percent of employers planning "significant changes" to their plans in 2015. Among the tweaks:
Leaner plans with higher out-of-pocket expenses.
Cuts in coverage of employees' spouses.
Narrower health provider networks.
Some employers rethink insurance
In fact, a 2013 Kaiser Family Foundation survey found that 29 percent of large (5,000-plus) employers were considering ridding themselves of health insurance altogether and instead handing their employees and/or retirees an annual stipend to shop for group coverage on a private exchange.
"At a certain point, employers realize that whatever they are, they are not a health insurance company," says Winkler. "The fact that health care costs go up somewhere between 3 and 8 percent a year is bad enough; the fact that you won't know which it is until year's end is really, really hard on a business. The volatility and unpredictability is even more of an issue than the absolute cost increase."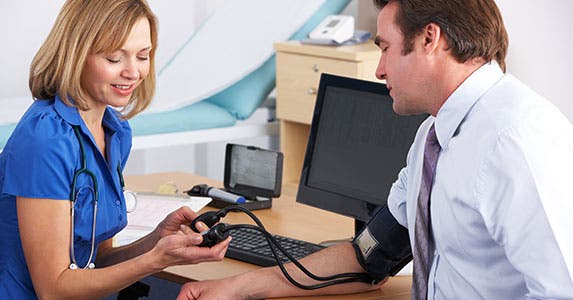 Wellness programs are pumping up
The math behind the growing trend toward workplace wellness programs is simple: Healthy workers cost less to insure. Some employers are taking that trend one step further with "shape up or pay up" programs that dangle bonuses or premium discounts to attract workers to these voluntary programs.
An EBRI survey found that more than a quarter of employers were planning to add wellness rewards or penalties in 2015.
"Wellness incentives are the big thing right now, adding financial incentives so workers go out and have their biometric screenings done," says Fronstin.
Nosy employers will come to regret it
As for employee privacy concerns, he says corporations have little to gain by peeking at your health stats.
"The employer is not getting your data specifically — the law doesn't allow it," he says. "But more importantly, I don't know that any employer wants to cross that line and wind up in the press as having pulled that information, and it potentially affecting who they're employing as a result of it. The risk just outweighs the reward."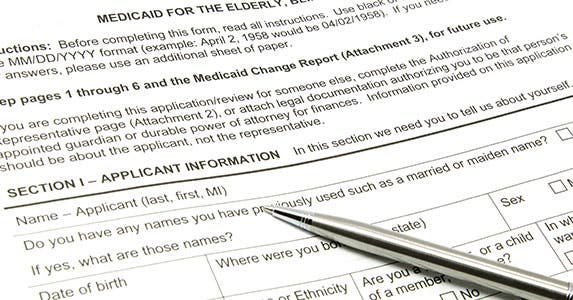 Growing expansion of Medicaid
Obamacare's Medicaid expansion, which was transformed from a mandate to a state-by-state option in the 2012 U.S. Supreme Court decision, is expected to continue in 2015. More than 20 states still haven't expanded.
"Pennsylvania was the most recent state to expand," says Jennifer Tolbert, state health policy director at the Kaiser Family Foundation. "A number of other states are still openly debating the issue, specifically Utah and Indiana."
Millions fall into Medicaid coverage gap
In expansion states, individuals who earn up to $16,105 (or $32,913 for a family of four) likely qualify for Medicaid. Those who earn more can qualify for federally subsidized coverage on their state exchange.
But in non-expansion states, the median income level to qualify for Medicaid is less than $10,000 a year for a family of three, according to the Kaiser Family Foundation. As many as 4 million Americans fall into a coverage gap in those states because they make too much to apply for Medicaid, but too little to shop for coverage on the exchanges.