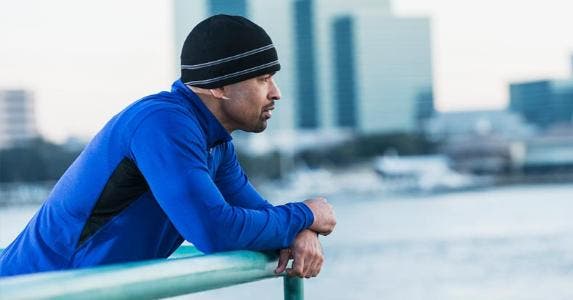 Dear Insurance Adviser,
I am going through a divorce. A few years ago, my soon-to-be ex-wife said I should get life insurance. Nurses came to the house and checked me out for 2 or 3 companies. In the end, my wife said that due to my occupation (I am a diver), I was uninsurable.
I was recently contacted by one of her friends who told me that my wife lied to me years ago and had taken out an $800,000 policy on me without my knowledge. I assume she did this so none of the money would go to my daughter, who is my first concern. However, I cannot find out from anyone if there is indeed a policy on me. Several insurance sources have told me that there is no "central database" for this kind of information.
I do not want my wife to go to prison; I just want to take care of my daughter. If there is any advice you can give me, it would be very appreciative.
— Shawn
Dear Shawn,
It's true that there is no central clearinghouse or database of life insurance — probably because of all the privacy laws.
Here's a thought that might help you track down the policy, if it exists: If you and your wife still have a joint account, you could check with the bank to see if any payments were made to a life insurance company you are not familiar with. Or you could check with the insurance agent who dealt with you when you were examined a few years ago. The agent may have a record of the policy.
For the record, it's not possible for someone to take out life insurance on you without your knowledge. The person being insured must answer medical questions and sign the application. So, if it's true that she lied to you years ago and that you actually were accepted, unless she forged your signature, you have some responsibility here.
It's possible she made herself the owner of the policy and has been paying the premiums all these years. If so, she's the only one who can make a change in the beneficiary.
It's not likely that you got turned down for insurance because of your occupation as a diver. The insurance company would not have spent the money to have you checked out medically.
But instead of chasing down an existing policy, here's a much better idea: If you're still in good health and you want life insurance proceeds to go to your daughter when you die, apply for a policy today in which you are both the insured and the owner, with your daughter as the beneficiary.
Best wishes.
Ask the adviser
To ask a question of the Insurance Adviser, go to the"Ask the Experts" page and select "Insurance" from the drop-down box. Read more Insurance Adviser columns.
Bankrate's content, including the guidance of its advice-and-expert columns and this website, is intended only to assist you with financial decisions. The content is broad in scope and does not consider your personal financial situation. Bankrate recommends that you seek the advice of advisers who are fully aware of your individual circumstances before making any final decisions or implementing any financial strategy. Please remember that your use of this website is governed by Bankrate's Terms of Use.