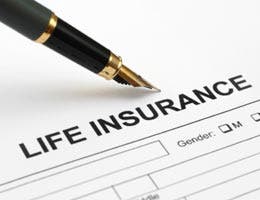 Consider other options
If you have life insurance but have considered ditching it to save a few bucks, you're not alone. According to the most recent six-year study from life insurance research group LIMRA, 35 million U.S. households had no life insurance coverage in 2010, an increase of 11 million households from 2004. More than 40 percent of Americans say financial pressures are one reason life insurance isn't a priority.
The problem with letting go of your life insurance to save money is that in the event of a disaster, it could wind up costing your family thousands they may not be able to afford. Even when you're ready to get your insurance back, there's a good chance you'll pay substantially higher premiums if your health or age has significantly changed.
Industry experts say that for those facing hard economic times, dropping coverage isn't the only option. Here are a few alternatives to dumping your insurance.
Use cash value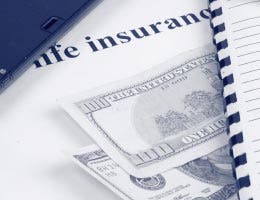 Consumers with cash value policies might not be able to skip premium payments without losing coverage, says Tommy Smoot, vice president of life product strategy and marketing for The Guardian Life Insurance Co. of America in New York.
"With (whole life) insurance, if you're in a situation where you can't pay your premium, you can actually tap into those values as a way to pay," he says. "It's called an automatic premium loan feature."
How long policyholders can use cash value reserves to pay their life insurance premiums depends on how long they've owned the policy and the reserve they've built up, Smoot says. However, there is a catch. Automatic premium loans can prevent a policy lapse, but you'll also get charged interest. For whole life holders just looking for a little bit of financial relief, Smoot recommends using policy dividends to temporarily lower premiums.
Drop the riders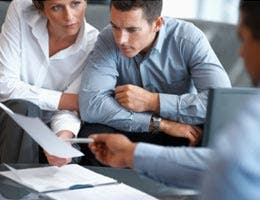 One of the fastest ways to lower your life insurance premiums on permanent and term policies is to drop policy riders. Dumping pricey add-ons such as waiver of premium or accidental death and dismemberment riders can substantially lower your premiums. But the amount varies between companies and policies, says William Rowan, founder of the term life insurance rating site eTermLifeInsurance.net.
"You have to work with an insurance agent if you're thinking about dropping riders," says Rowan, adding that some companies allow policyholders to drop certain riders. If you change your mind later, you may be able to add certain riders back without additional medical underwriting.
Before letting go of riders, Rowan says policyholders should ask their provider how much the move could lower premiums and how easy it would be to add riders back on later.
Accelerate your benefits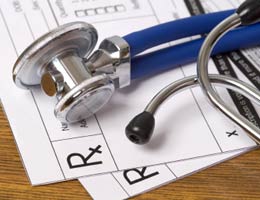 If disability caused your financial hardship, you could be eligible for a break from your life insurance payments. Known as a waiver of premium, this feature is often available as an additional rider, says Smoot.
"With waiver of premium, the carrier is paying the premium, so the value of the policy continues to grow," says Smoot.
In addition, if you are chronically or terminally ill, you could be eligible for accelerated death benefits for chronic or terminal care needs if your policy provides benefits (and many do).
To collect benefits early, Smoot says policyholders will have to prove they are seriously ill or disabled and should discuss the monetary ramifications of pulling benefits early with their financial planner.
Get temporary coverage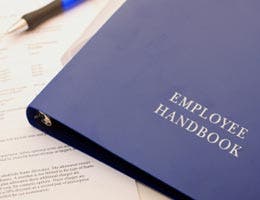 If a pricey individual policy is putting you in a financial crunch, investigate other options.
"Temporary coverage through a plan offered at your work is better than no coverage at all," says Andrew Hutchison, an assistant vice president with The Guardian Life Insurance in Omaha, Neb. He adds that "most policies (permanent and term) have reinstatement provisions, so you can get your (old) policy back later."
After a plan lapses, Hutchison says policyholders generally have approximately three years to reinstate it, provided they can pay all back premiums on the policy and their health hasn't significantly changed.
Lower your benefit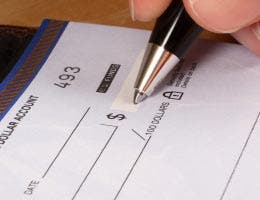 "If you have a 20-year policy for $500,000, you will always have the option of reducing the base amount of $250,000 and effectively cut your premiums in half," says Rowan. "When you're back on your feet, assuming your health doesn't change, you can always apply for more insurance."
Lowering your benefit can help you get through a tough time, but it could cost more in the end. Once a policyholder is prepared to raise his or her benefit, Rowan says that he or she might have to go through medical underwriting again. If the person's health or lifestyle changed during the interim, premiums could increase.
Switch from perm to term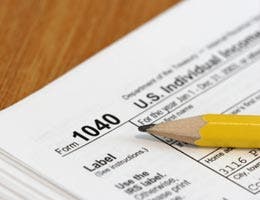 Instead of going without insurance, Hutchison says cash value policyholders can trade a permanent policy for a cheaper term one.
"If you have a permanent policy, you can always surrender it for cash value," says Hutchison.
Hutchison warns that surrendering a policy means that policyholders can only pull the current cash value of the account minus any loans or outstanding premiums. Money pulled out of a permanent policy can also have tax consequences. While most of the money you pull out will simply be premiums you paid into the policy, any funds above that amount — for example, if your policy has performed particularly well — will be taxable income.