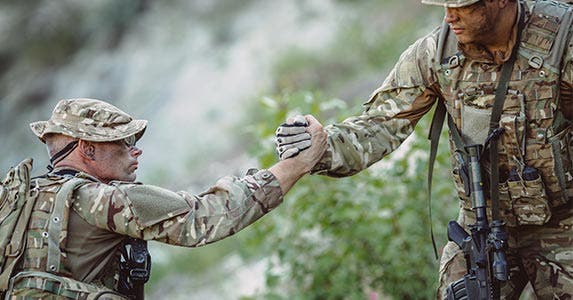 Protect yourself against fraud
Veterans and military members who are called to active duty may be at greater risk of identity theft and other types of financial fraud.
That's because they can be incommunicado or otherwise unable to monitor their credit accounts for weeks or months at a time.
It also can be more difficult for military members to resolve an ID-theft problem if it occurs, especially if they're outside of the U.S., says Lori Dietrich, director of consumer information services at credit bureau Experian in San Francisco.
An active-duty alert could help to protect against those risks, though it's not clear how effective this alert is compared with other options, such as a credit freeze or permanent opt-out from prescreened credit offers.
"It may seem cumbersome as you're getting ready to deploy, but that 5-minute phone conversation might be well worth (lowering) the potential risk of having to go through months of cleaning up a potential fraud issue." Dietrich says.
A negative credit history can cause a security clearance to be pulled when it's up for review, according to the Consumer Financial Protection Bureau, or CFPB, a federal consumer protection agency.
FREE TOOL: Stay on top of your credit history. Check it for free today at myBankrate.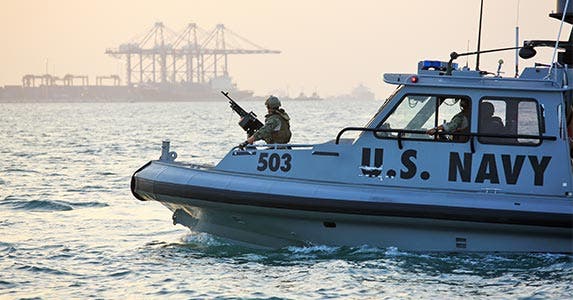 How an active-duty alert works
© Vladimir Melnik/Shutterstock.com
According to the CFPB, an active-duty alert notifies anyone who obtains a service member's credit report that he or she is on active duty.
Lenders who receive a report with this alert are legally required to take "reasonable steps" to verify the borrower's identify before they approve new credit. Those steps might include calling a telephone number the service member provided when he or she set up the alert.
The alert remains on the military member's credit file for 12 months, unless he or she requests that it be removed sooner.
To add or remove an alert, the service member must contact at least one of the 3 major credit bureaus — Experian, Equifax and TransUnion. Each bureau has different procedures to initiate an active-duty alert online, by phone or through the U.S. mail.
These 3 bureaus are required to share this information, so setting up an alert with one should trigger an alert being placed on the other 2 credit files as well.
A 4th credit agency, Innovis, does not participate in this data-sharing but can be notified separately.
An active-duty alert also removes the military member's name from prescreened offers for credit and insurance for 2 years, unless he or she opts in or removes the alert during that timeframe.
An active-duty alert should not affect the service member's credit history or credit score.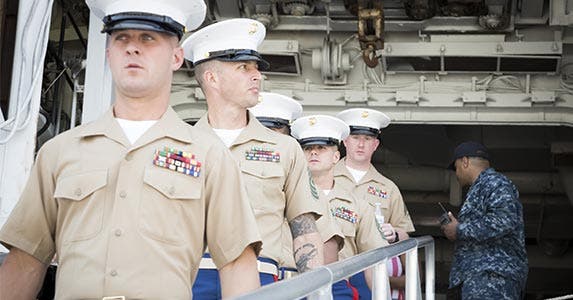 Why get an active-duty alert?
© Glynnis Jones/Shutterstock.com
Financial planners who advise military members say the active-duty alert is a wise precaution.
"I definitely recommend it," says Rob Aeschbach, owner of The Military Financial Planner, a planning firm in Norfolk, Virginia.
Aeschbach cites 2 reasons for his recommendation. First, service members might not receive U.S. mail for weeks at a time, and 2nd, moving frequently is a fact of military life and can mean that some U.S. mail never arrives.
"If someone opens an account fraudulently (in your name), the normal notifications from lenders — welcome to your new account — might be way too late before you find out about it," Aeschbach says.
Jason Reiman, owner of Get Financially Fit, a planning firm in Tucson, Arizona, says anyone who's not actively shopping for a loan should obtain a credit freeze, which shuts down access to additional credit until it's removed.
A credit freeze will not only block fraudsters, it will also add another hurdle to being able to obtain credit.
"It gives you time to sort through your purchase decision," Reiman says.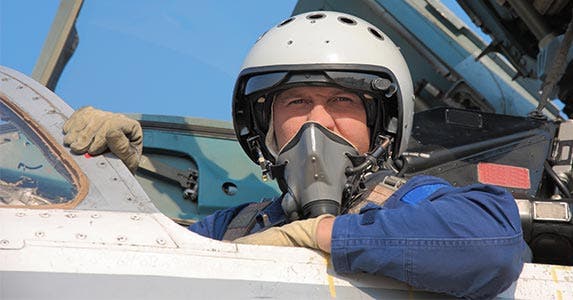 Add a layer of protection
© aarrows/Shutterstock.com
Military members stationed outside the U.S. might not be able to monitor their credit history from a foreign-country internet IP address, according to Eva Velasquez, president/CEO of the ID Theft Resource Center, a San Diego-based nonprofit that assists identity-theft victims.
This roadblock means service members may have to use the U.S. mail to obtain their free annual credit reports, an approach that's less convenient. 
Setting up an active-duty credit-reporting alert, especially from outside the country, might not be convenient, either. Still, that's no reason not to do it, Velasquez says.
"The inconvenience is worth it when you consider that it's one more layer of protection from having an identity-theft issue occur," she says.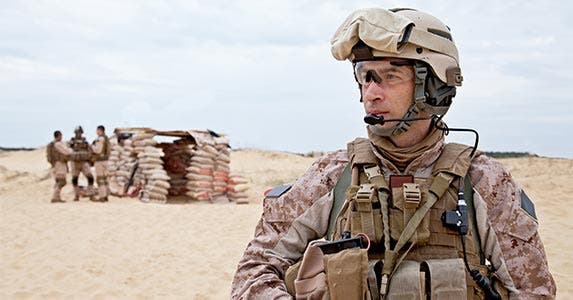 How banks handle alerts
© Getmilitaryphotos/Shutterstock.com
When lenders receive a credit report with an active-duty alert, they're supposed to take "reasonable steps" to verify the credit applicant's identity.
Dietrich says the lender is supposed to use the contact information provided by the credit bureau with the credit report to contact the service member or his or her designated representative.
What steps lenders actually take and whether they differ in any way from how they routinely verify other borrowers' identities isn't clear.
Lenders have "a huge incentive" to make sure military members are who they say they are, says Nessa Feddis, deputy chief counsel of consumer protection and payments at the American Bankers Association, a Washington-based trade group that represents major banks.
Beyond that, she says, banks don't want to publicize their anti-fraud procedures.
"Each bank is going to take individual steps, and that's going to vary and it's going to change. By definition, it has to," Feddis says. "What we don't want to do is advise the identity thieves on how to circumvent the controls."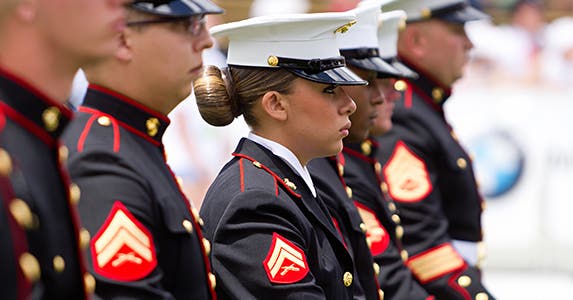 Prescreen opt-out options
© Infinite_Eye/Shutterstock.com
The 2-year prescreen opt-out that comes with the active-duty alert is intended to reduce the risk that criminals could intercept and fraudulently accept credit or insurance offers that are sent to the service member through the U.S. mail while he or she is on active duty.
"That's not going to happen because they're not getting sent these prescreen offers," Dietrich says.
Military members don't have to request an active-duty alert to obtain this protection.
In fact, anyone can opt out of prescreened credit and insurance offers for 5 years online or permanently by U.S. mail, according to OptOutPrescreen.com, a website for consumers that's operated by the credit bureaus. To opt out, submit your request through the website or call (888) 567-8688.