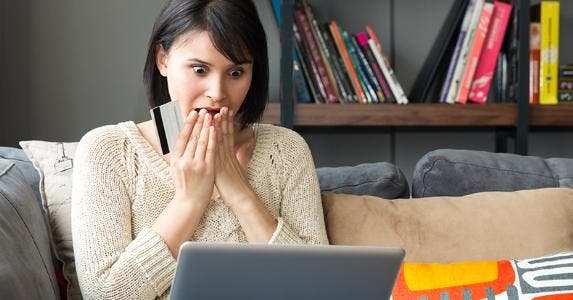 Dear Dr. Don,
We have a $128,000 home equity line of credit, or HELOC, which we've maxed out. The draw period ends two years from now. Combining the first and second mortgages by refinancing is not an option because of the loan-to-value ratio involved.
Should I switch this to the fixed-rate option? They include 15 years at 5.625 percent, 20 years at 6.1 percent or 30 years at 6.35 percent. Our payment will jump significantly — we currently pay $460 a month on an interest-only loan payment with a rate of 4.25 percent. I worry that if we wait two years that rates will be much higher by then. We can't roll it over into our first mortgage or pay it.
Should I wait and take the risk of rates being higher in two years or pay a higher rate now? Which option is best: the loan for 15, 20 or 30 years? I really can't predict how long we will own our home. It could be a long time.
Thanks,
— Shannon Supersede
Dear Shannon,
You didn't tell me your home's value or the balance of the first mortgage. I'll suggest that you at least investigate whether you qualify to refinance with a Federal Housing Administration loan, which only requires 3.5 percent equity in the property.
The typical HELOC switches from interest-only to an amortized loan at the end of the draw period for the line of credit. You're going to experience a big increase in your monthly loan payment because it will include a principal repayment component, regardless of your interest rate choice.
The issue I have with your current lender's fixed-rate options is that the rates are substantially above current market rates. Even if mortgage rates rise over the next two years, the odds that they'd be much above what your lender is currently offering you as a fixed rate seems low.
The Federal Reserve has indicated that it expects to take its time raising rates. If true, you shouldn't be facing much interest rate risk with the variable-rate loan over the next two years.
While it's true that fixed mortgage rates can rise even as variable rates stay low, if you work to build equity in your home, you should eventually qualify for a conventional mortgage. The advantage to your lender's offer to switch to its fixed rate is that there shouldn't be any closing costs. So, a few thousand dollars in closing costs to capture a lower interest rate is probably worth the investment.
Keep your credit history clean and work on chipping away at your mortgage balances by making additional principal payments. You should be able to do better than the interest rates your lender is offering to switch from an adjustable rate to a fixed rate on your home equity loan.
Get more news, money-saving tips and expert advice by signing up for a free Bankrate newsletter.
Ask the adviser
To ask a question of Dr. Don, go to the "Ask the Experts" page and select one of these topics: "Financing a home," "Saving & Investing" or "Money." Read more Dr. Don columns for additional personal finance advice.
Bankrate's content, including the guidance of its advice-and-expert columns and this website, is intended only to assist you with financial decisions. The content is broad in scope and does not consider your personal financial situation. Bankrate recommends that you seek the advice of advisers who are fully aware of your individual circumstances before making any final decisions or implementing any financial strategy. Please remember that your use of this website is governed by Bankrate's Terms of Use.