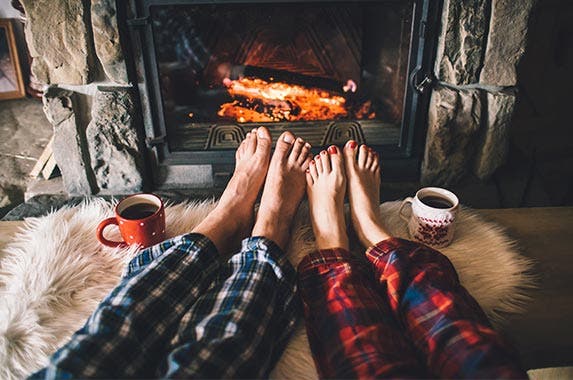 10 ways to save cash now
It's the most wonderful time of the year … for everything but your wallet.
With the holiday shopping frenzy in full swing, you might be feeling squeezed for cash. So why not save in any way you can?
Here are 10 easy ways to save, now.
RATE SEARCH: Need to put some holiday shopping on credit cards? Bankrate can help.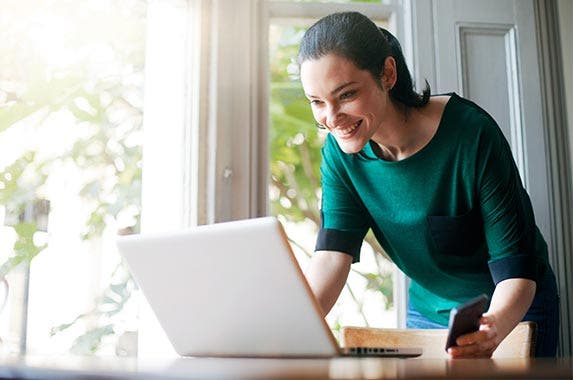 1. Install a plugin on your computer to save money
Tim Robberts/Getty Images
The internet has not only made shopping easier, it has made saving money simple, too.
There are a plethora of internet plugins out there that are designed to save you money by automatically applying coupon codes. One of the most popular plugins is Honey. It's an extension you install on your desktop that automatically aggregates all the discount codes you can use at the store you're currently clicking through.
When you've selected your purchase and are ready to check out, just click a button and Honey will try all the coupon codes available for the store and then automatically applies the one that will save you the most money.
The plugin also offers cash bonuses at many, many stores. Honey is currently supported on Chrome, Firefox, Safari and Opera.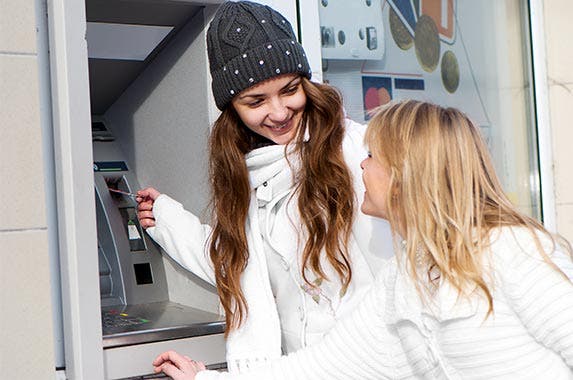 2. Avoid ATM fees
© Petrenko Andriy/Shutterstock.com
The biggest waste of your hard-earned money is on ATM fees.
Why should you literally have to pay to access your own cash? Bankrate's checking account survey recently found that on average, it will cost you $4.57 to withdraw from an out-of-network ATM. 
Avoid paying these obnoxious fees by getting into the habit of receiving a little cash back whenever you make a purchase with a debit card at a convenience store or supermarket. You won't have to pay a fee, and then you'll have a little extra cash on you in case you need it. Many banks also offer apps that will track down the closest, in-network ATM near you.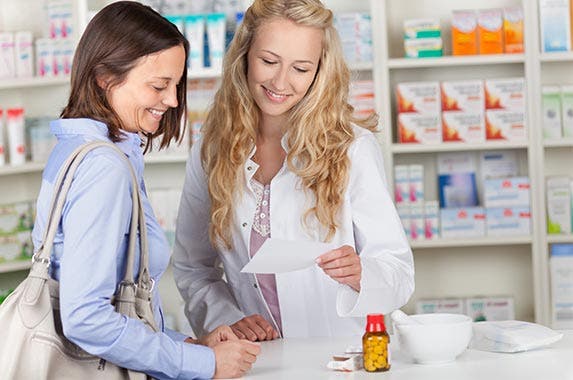 3. Avoid pricey prescriptions
© racorn/Shutterstock.com
Getting sick is a part of life, but you don't have to spend all your savings on pricey medication. Stores sometimes vary significantly when it comes to drug prices. 
Check out GoodRX.com to search for the pharmacy offering the cheapest price for your prescription. GoodRX also has free coupons, so you can really maximize your savings.
Also, ask your doctor to prescribe you generic medication. It's not as expensive, and by law, the generic version is required to have the same active ingredient, strength, dosage form and route of administration as the brand-name product.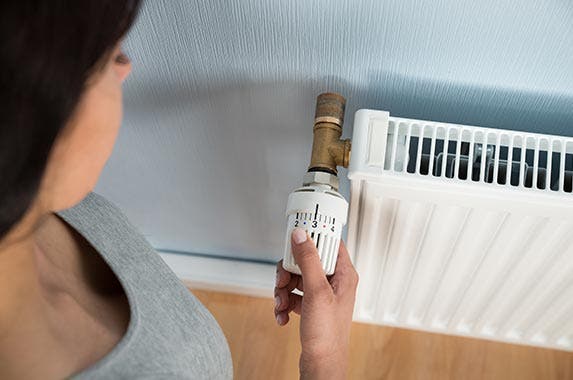 4. Reduce your heating bill
© Andrey_Popov/Shutterstock.com
It's cold outside, and there's nothing better than a toasty house. But all that heating sometimes comes at a high cost. Fuel bills are expected to increase by double digits this year, but there are ways you can save.
By dialing back your thermostat 10 to 15 degrees for eight hours when you're asleep or out of the house, you could save 10 percent a year on heating and cooling bills, according to the U.S. Department of Energy. Also, be sure to seal up air leaks from unfinished spaces behind cupboards and closets and install tight-fitting insulating drapes or shades on windows.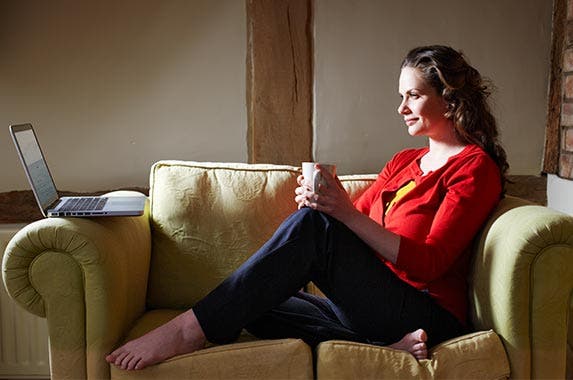 5. Cut the cord
© Tim Robberts/Shutterstock.com
Getting rid of cable services altogether is a growing trend that can ultimately save you hundreds. The average cable bill was around $66 in 2014, according to the Federal Communications Commission, while Netflix is less than $12 a month. There are a slew of other streaming services out there at different priced plans, so be sure to do your research.
You can really maximize your savings by signing up for a one-month free trial of a streaming service, canceling at the end of the trial and then immediately signing up for another service's free trial.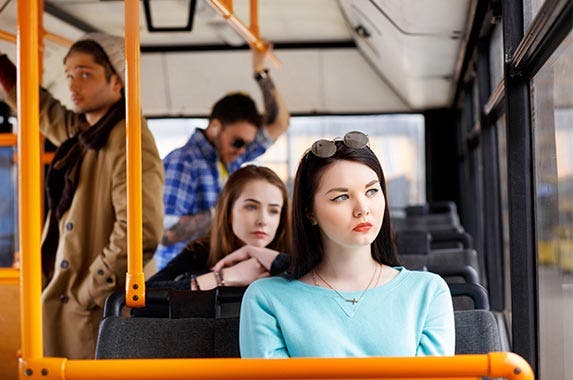 6. Switch up your morning commute
© Roman Seliutin/Shutterstock.com
If you live in a big city, nix the bad habit of constantly using ride-sharing apps, like Uber and Lyft. While they might be tempting because of their ease and convenience, they're horrible for your bank account. Instead, take advantage of public transportation. Or, you can bike to work.
If you typically drive yourself to work, carpool with colleagues instead and take turns paying for gas every week. To find the cheapest gas available, use an app like Gas Buddy.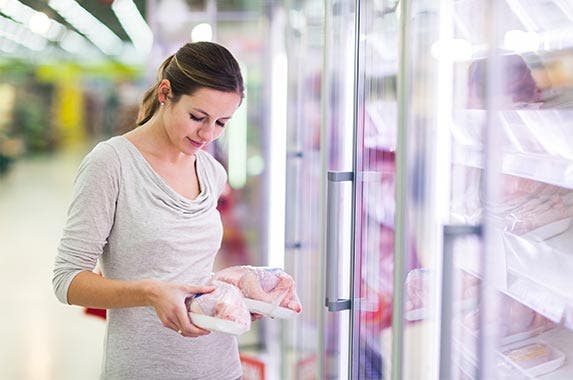 7. Maximize your savings at the grocery store
© l i g h t p o e t/Shutterstock.com
Plan your meals around the daily deals going on at your go-to grocery store instead of always getting takeout or spending money on a bunch of different ingredients. If there's a deal on chicken, buy your poultry in bulk and plan a variety of meals based on chicken, like chicken Caesar salad, chicken Parmesan and chicken noodle soup. Invest in a cookbook for inspiration.
Make sure your sign up for your favorite store's loyalty program; sometimes grocery chains allow you to download online coupons straight to your savings card. If not, participating in the loyalty program will likely still save you money; you can watch your rewards (like cash back and discounts on gas) rack up as you stock up on cheap food.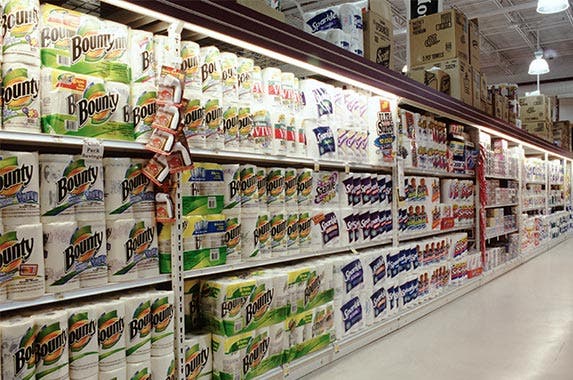 8. Buy staples in bulk
© Chuck Savage/Shutterstock.com
For household items you tend to burn through fast — like paper towels and laundry detergent — buy them in bulk at a warehouse club to save money. You can really stretch your dollar by splitting the club's membership cost with your roommate and buying store-brand products instead of name-brand. For most clubs, you can use your membership to shop online, too. If you can snag free shipping, that's the cheapest option; you'll save on gas and time!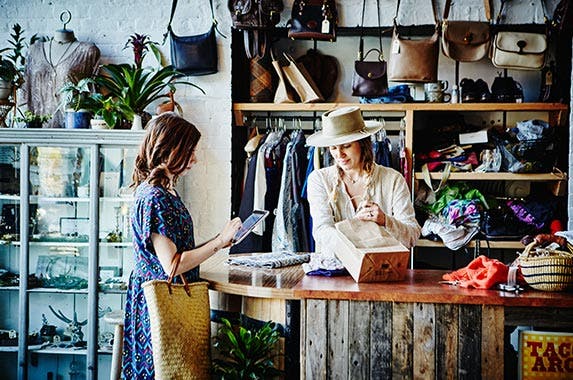 9. Ask for price-matching
Thomas Barwick/Getty Images
Ask, and you shall (sometimes) receive.
Next time you're shopping, ask for price-matching, which is when you ask the cashier to meet a lower price of the same product advertised by a different retailer.
Many retailers actually price-match, but consumers just don't know to ask.
Check out the retailer's website for price-matching policies (sometimes they're in the fine print) and download price-comparison apps like ShopSavvy.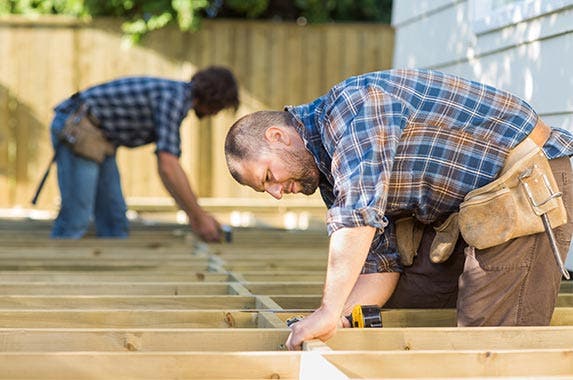 10. Learn some home improvement skills
© Tyler Olson/Shutterstock.com
Whether it's hanging pictures or installing a light fixture, home improvement chores can take a big bite out of your budget.
Instead of paying for pricey installation fees, teach yourself how to take care of all the demands of your home, and invest in a good toolkit.
While there's always YouTube, check out your local hardware store for free workshops. Home Depot offers free workshops on everything from how to tile your floors to how to install your lights. Take a few hours to learn a new trade and save hundreds in the process.
RATE SEARCH: Take advantage of your holiday spending? Find a great rewards credit card.