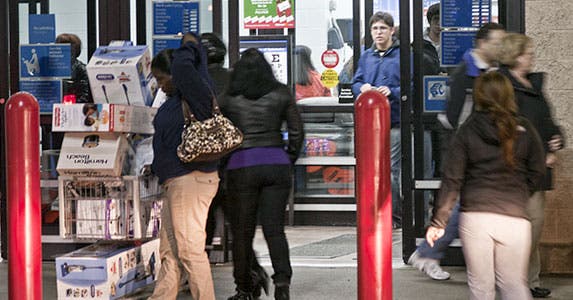 On your mark, get set, shop!
Some consumers dream of Black Friday all year long, relishing the pre-dawn moment when they can hit the door-busters.
But what products are likely to be discounted, making the early morning quest worthwhile?
At DealNews.com, staffers call the 7-day period around Thanksgiving "National Deal Week," says Daniel de Grandpre, the site's co-founder and CEO. After all, stores open at midnight or even Thanksgiving Day, and many discounts continue through the weekend.
Shoppers should beware of lowball pricing, says Tod Marks, senior projects editor at Consumer Reports. He suggests asking, "Is it the latest or the greatest, or is it some sort of leftover from past seasons?"
Electronics bargains may include 42-inch high-definition TVs starting at $109 and 55-inch LCD HDTVs for $379, according to predictions from DealNews. But de Grandpre says Black Friday sales circulars will be filled with off-brand merchandise. "Black Friday is about cheap stuff at cheap prices," he says.
Stores dictate price points to manufacturers with Black Friday sales in mind. Manufacturers hit those low targets with cheaper components — a lower-quality screen or fewer HDMI ports.
While not the highest quality, these sets could be fine for a children's room, de Grandpre suggests. "If you don't need something that's very high-end, it's the perfect time to buy," he says.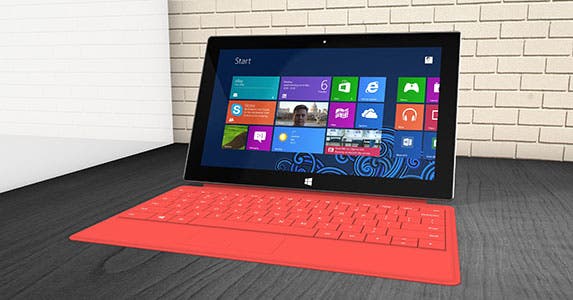 Discounts on select tablets
According to DealNews, there have been few discounts on tablets so far this year compared with 2014, but that could mean great Black Friday deals.
The company predicts that the iPad Mini 4 could see the best deals this year, as low as $300 at some retailers. Expect deals on Google's Nexus 9, the Samsung Galaxy Tab S2 and the Lenovo Yoga Tablet 2, with prices starting as low as $200 to $500.
The best deals on Apple products, however, aren't likely to be found at the Apple Store. Licensed online retailers, such as Amazon and MacMall, generally have lower prices, de Grandpre says. Consider previous-generation and refurbished units, too, since they can offer even better prices than Black Friday deals.
Of the options available, if you are looking to save, look toward the cheaper versions, such as select Android tablets, and refurbished or used models.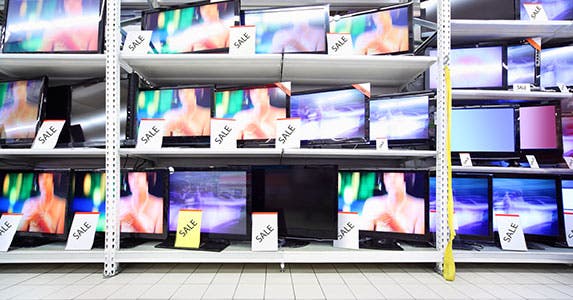 Tune into the tube: TVs are a steal
On Black Friday, televisions tend to be really inexpensive because they may not be top-of-the-line, de Grandpre says. "You are getting kind of a trade-off," he says.
Prices for high-end televisions tend to drop in January, leading up to the Super Bowl, de Grandpre says. Historically, DealNews research shows there have also been excellent sales on high-end models in mid-December. But in years past, sometimes the best deals did not appear until January, he says.
If you're looking for the centerpiece for your home theater, "I think you want to shop both times," he says.
Part of the reason television prices fall in January stems from the seasonality of some products, says Marks. Traditionally, that's when new products are introduced and older models are discontinued.
Even with the December/January high-end TV boom, DealNews is predicting record-low pricing for TVs on Black Friday. The company expects 42-inch 1080p LCD TVs to be available for as low as $109 in door-buster deals and the 60-inch 1080p LCD HDTV to be the best Black Friday door-buster this year, with a price as low as $549.
Smaller TVs have bottomed out in pricing, so the better deals will be on larger TVs. While the 60-inch is expected to drop to the best price this season, deals will also be found on 55-inch and 70-inch LCDs, according to DealNews.
It's interesting to note that even with all these deals, televisions likely aren't going to be under the Christmas tree. De Grandpre says people tend to buy TVs for themselves, not as gifts.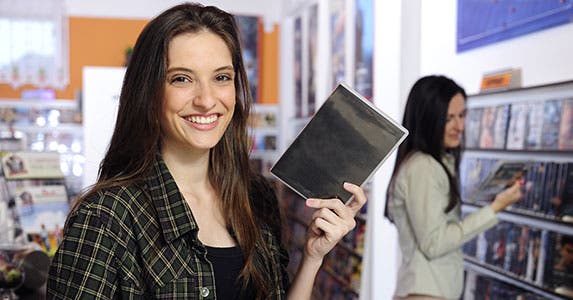 Stuff stockings with DVDs, video games
If you don't have a console, buy one that comes with games, the experts at DealNews suggest. If you do have one, expect Black Friday deals of 50% off of video games.
On consoles, the Xbox One and PS4 could start as low as $250. Bundled with games, the Xbox One will start around $300. And like other electronics, prices for all consoles will be lower if you're willing to buy a refurbished model.
DealNews predicts Nintendo's Wii U will be offered for around $225, with refurbished models going for $180.
Movies also will present some good deals. Black Friday can be the best time of the year to purchase boxed sets or complete seasons of television shows, de Grandpre says. "They'll hit a price low that you may not see again for months or even a year," he says.
Look for deals on summer blockbusters, too — some titles could see discounts of 50% to 75% off the regular price.
Prices fall so low for movies on Black Friday that it may be cheaper to purchase the disc outright than to buy it through streaming services or pay-per-view options, de Grandpre says.
Consumers regularly weigh whether purchasing a disc is worth the additional cost. "Will you really watch it enough to get your value out of it?" he asks.
"That's a decision people make all year long," de Grandpre says. "That decision gets a little harder around Black Friday" when the price of ownership is competitive with one-time use.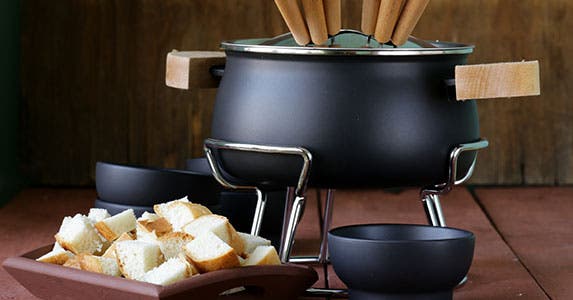 Deck the halls with home goods
November is generally a good time of year to pick up cookware sets, such as pots and pans, de Grandpre says, particularly from retailers such as Sears, Home Depot, Wal-Mart and Target.
"It's a good time to buy those as gifts and, frankly, a good time to stock up for yourself," he says.
The same goes for small, infrequently used kitchen electrics, such as a fondue pot. These appliances might run $15, $10 or even $5 on Black Friday.
"Black Friday is the day to get those things you're not going to use so often at super-cheap prices," he says.
And cheap might be fine, depending on your needs. Although you might not get the highest-quality blender or coffee maker, some of these items might be perfect for a college student stocking a dorm room, de Grandpre says.
In addition to kitchen gear, look for deals on large appliances at home goods stores. DealNews expects some of the lowest prices of the year on items such as dishwashers, ovens, and washers and dryers. This year, Dyson vacuum cleaners, both refurbished and new, could also see good discounts.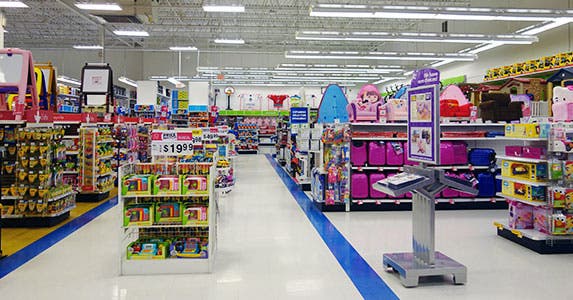 Fill your sack with toys
Santa's elves have been working hard all year long to make sure the shelves are well-stocked at major retailers such as Wal-Mart and Target in time for Black Friday. Popular toys could be discounted up to 50%. But that's not when these products are at their cheapest, de Grandpre says.
Cyber Monday is the best day to find deals, with prices up to 75% off on thousands of products for all age ranges, including name brands such as Lego and infant toys by Fisher-Price, he says.
But would-be Santas should move quickly if a particularly hot toy is on their kids' wish lists, as those may sell out. While prices tend to drop at the beginning of December, they start to go back up about a week before Christmas, when stores can make money selling to last-minute shoppers, de Grandpre says.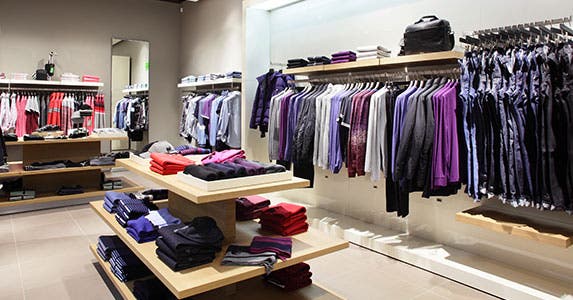 Unlikely markdowns: Luxury apparel
Luxury items don't tend to be discounted during Black Friday, de Grandpre says.
"You don't hear a lot from Saks on Black Friday sales," he says. Nordstrom and Neiman Marcus aren't really promoting door-busters, either.
High-end department store outlets, such as Saks Fifth Avenue Off 5th, Last Call by Neiman Marcus or Barneys Warehouse, could be the best places to shop for designer deals, according to DealNews. Last year, for example, men's clothing retailer Jos. A. Bank had great deals on Black Friday, and the company's current troubles could mean even better deals this year. But there's no need to wait for Black Friday if you're looking for huge deals on designer duds: Deep discounts often begin as soon as the Monday before Thanksgiving. Most retailers also offer free shipping on Black Friday.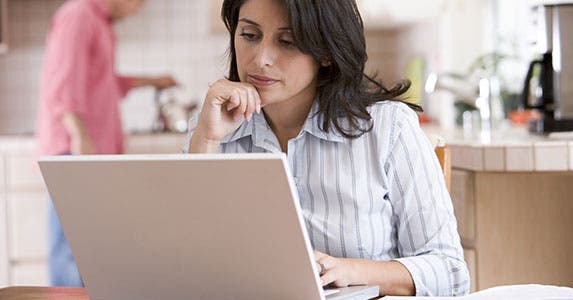 Skip Black Friday and still save
Consumer Reports' Tod Marks is skeptical of Black Friday savings. Retailers work hard to create a sense of urgency in consumers' minds, he says.
"Electronics have proven themselves to be a great loss leader to get (shoppers) to come in to the store," he says.
Marks recommends that consumers use the Internet to compare deals and to find stores that will match prices — although some retailers match only brick-and-mortar competitors and suspend their practice during Black Friday.
"You can find out what a good price is and decide whether it's worth it to battle the long lines, traffic and crowds to pick up some bargains," he says.
Shoppers should also sign up for email newsletters or mobile alerts offered by stores they frequent to get word about the best deals.
Marks says that retailers are controlling inventory more efficiently than ever, so popular items may sell out. If there's a must-have item on your list, better buy it early, especially if it's a specific color or size.
But don't feel pressured if you would rather stay in bed sleeping off a turkey hangover Nov. 27. "If you miss one sale, there will be another that will surely follow," he says.