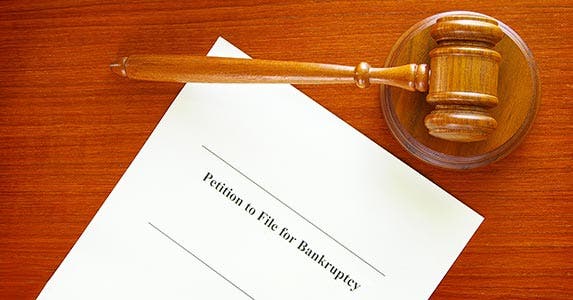 Celebrities gone bankrupt
Nobody is immune from bankruptcy, not even stars who make big money. No matter how much you have, how you spend your money makes the difference.
"Be mindful about saving and thoughtful about spending," says Susan Hirshman, author of "Does This Make My Assets Look Fat?: A Woman's Guide to Finding Financial Empowerment and Success."
"Don't spend money you don't have but think you might acquire in the future," Hirshman says.
Here are 7 celebrities who were forced to declare bankruptcy, or came very close, and some advice on what we can learn from their mistakes.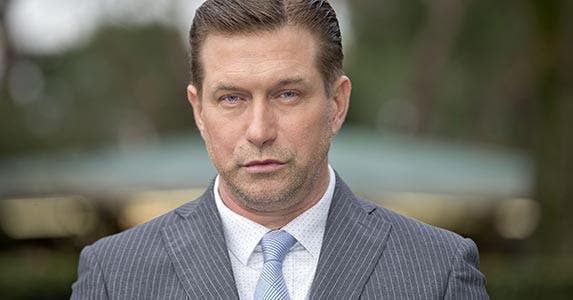 Stephen Baldwin lost his home
The youngest of the Baldwin brothers landed a number of roles as a reality show contestant, but the money he received from those gigs wasn't enough to keep him in his home and pay all his debts. In 2009, Baldwin and his wife filed for bankruptcy after his house went into foreclosure.
To avoid foreclosure, you should know from the beginning what your total monthly housing costs will be, including taxes, insurance and homeowners dues, says Troy Doucet, author of "23 Legal Defenses to Foreclosure: How To Beat The Bank."
"Don't even consider that you might earn more money in the future," Doucet says. "Just figure out if you can make the payments right now."
Lenders want no more than 31% of your total income to go to mortgage debt, and your total debt including your mortgage shouldn't exceed 38%, Doucet says.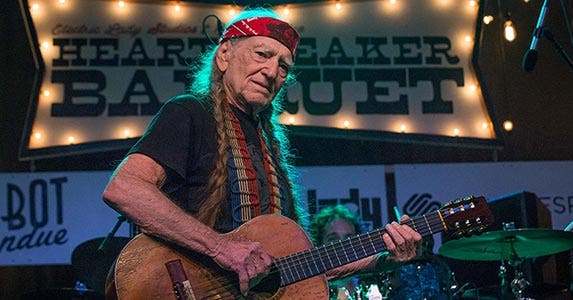 Willie Nelson and the taxman
© Suzanne Cordeiro/Corbis
Claiming to owe the Internal Revenue Service $16.7 million, country singer Willie Nelson declared bankruptcy in 1990. The IRS seized his bank accounts and his real estate. To raise money for back taxes, Nelson released the album, "The IRS Tapes: Who'll Buy My Memories?" Eventually, he paid back the IRS in 1993.
"Paying taxes should be your No. 1 priority," says David Miles, who represents taxpayers before the IRS in Broomfield, Colorado. "No companies have the power of enforcement that the IRS does, and they will get their money."
The worst thing you can do is not file your income tax return, Miles says. The IRS gets very upset when it doesn't know what's happening, so communication is imperative. As soon as you know you owe taxes, contact the IRS — first in writing, then by phone at (800) 829-1040 — and request a strategy on how to repay the debt. That might be paying the IRS in installments or settling for less if the taxpayer can demonstrate he wouldn't be able to pay off the debt over time.
If you owe back taxes, it's a good idea to hire a qualified professional to help you. But even with professional help, you need to remain a part of the process.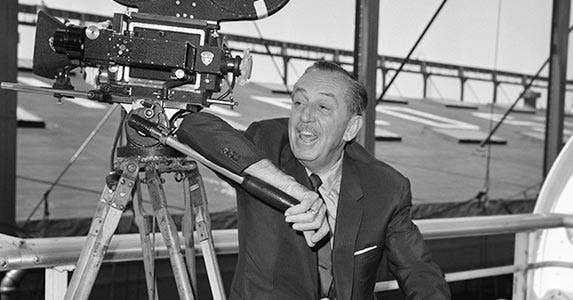 Walt Disney had no choice
© Hulton-Deutsch Collection/CORBIS
When Walt Disney started creating his own cartoons and his main client went into bankruptcy, Disney was forced to declare bankruptcy himself. If you've ever been to one of Disney's theme parks, you know that he used his money failure as an opportunity for a fresh start and went on to become one of America's great success stories.
Disney's story proves that with the right mindset and the right planning, you can emerge from bankruptcy with little or no burden afterward, says Barry Pulchin, partner in the Advisory Services Department of Prager Metis CPAs LLC in Plainview, New York.
"You need to have the mindset of an entrepreneur," Pulchin says. "Working the traditional 9-to-5 won't create wealth."
Instead, you have to be a go-getter or a person with vision, and you'll need experts to guide you, Pulchin says. That's why advance bankruptcy planning is necessary. You need to decide which type of bankruptcy is best for your circumstance — Chapter 7, 11, 12 or 13 — and you'll need guidance for that.
"Even though bankruptcy adversely affects your credit rating, some creditors see it as an attempt by you to better yourself," Pulchin says.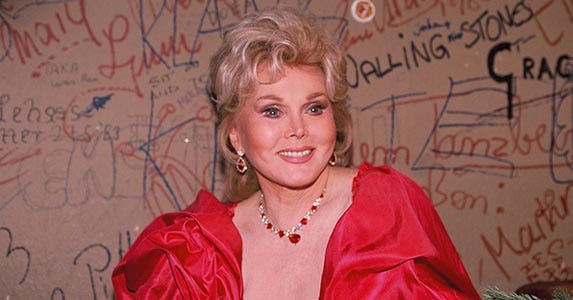 Zsa Zsa Gabor lost a lawsuit
© Horst Galuschka/dpa/Corbis
After a long-standing feud between Hollywood starlets Zsa Zsa Gabor and Elke Sommer, Gabor struck a nerve when she and her husband told German publications that Sommer was a financially strapped Hollywood has-been. This resulted in a libel suit against Gabor, which she ultimately lost in 1993. She then filed for bankruptcy.
"Everyone should look at their assets and see where they are unprotected," says Hirshman.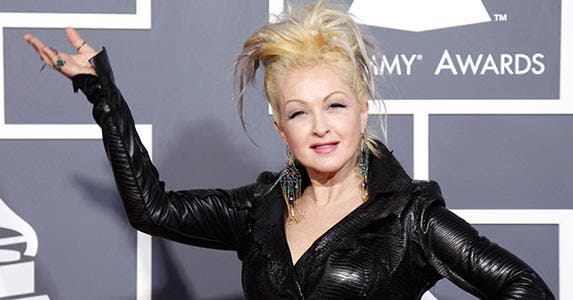 Cyndi Lauper's album failed
© DANNY MOLOSHOK/Reuters/Corbis
Singer Cyndi Lauper belonged to a band called Blue Angel. Together they released an album that didn't sell well. It caused the band to break up and fire their manager. The manager sued each of them for breach of contract, and the lawsuit forced Lauper to file for bankruptcy in 1980.
If you're in the limelight, Hirshman recommends adding an umbrella policy to your property and casualty insurance. You should have a minimum of coverage that equals twice your assets.
Most people don't carry enough insurance, Hirshman says. Think about potential risks versus your assets. Some people insure themselves up to 3 times what their asset base is. An umbrella policy on your property and casualty insurance will kick in when your regular insurance is depleted.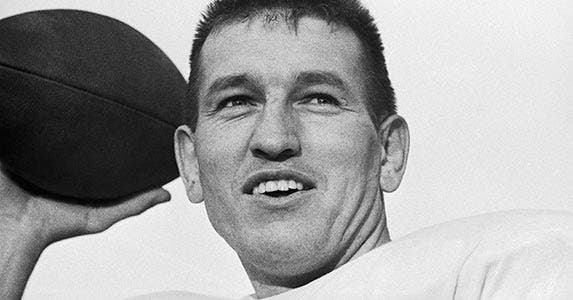 Johnny Unitas lacked business skills
© Bettmann/CORBIS
Baltimore Colts quarterback Johnny Unitas excelled at football, setting several records that may never be broken. However, he lacked business sense. He invested in bowling alleys, land deals, an air freight company, a circuit-board manufacturer and restaurants — all unsuccessfully. In 1991, he filed for Chapter 11 bankruptcy.
"Expertise in one area does not translate into success in another," says Rob Wilson, vice president of Blazer Capital Management in Pittsburgh. "Unitas should have partnered with a trustworthy individual who knew how to run a successful bowling alley or experts in other businesses he wanted to invest in, instead of venturing out on his own."
Players in the NFL are different from folks who work traditional jobs, Wilson says. Talent has made them affluent. By controlling their spending, that is by budgeting, they can avoid falling into bankruptcy.
"Professional football players average 3 years' playing time, so they need a plan B for income after that," Wilson says. "If that's investing, they should get advice and not take unnecessary risks."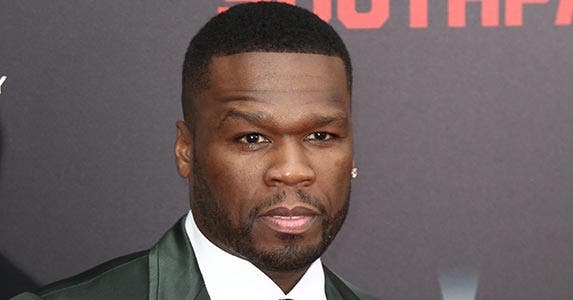 50 Cent bankrupt
© Splash News/Splash News/Corbis
Rapper Curtis James Jackson III, better known as 50 Cent, apparently doesn't have 2 quarters to rub together, as he recently filed for Chapter 11 bankruptcy. He allegedly owes creditors somewhere between $10 million and $50 million, according to CNN Money.
Coincidentally, right before the bankruptcy filing, a Manhattan civil court had ruled that 50 Cent must pay a Florida woman $5 million because he posted a sex tape of her on the Internet.
A representative of Brewer Attorney's & Counselors in Dallas said that the bankruptcy filing allows the rapper to continue working as an entertainer and also continue his involvement in various business interests while he reorganizes his finances.