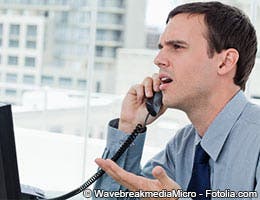 Stand up to your credit card company
Got a beef with your credit card company? If customer service won't help, you may want to bring your credit card dispute to someone who carries a bigger proverbial stick.
You have a lot of choices. A number of agencies are ready to stand with you during disputes over interest rates, mysterious charges, stolen credit card numbers and a host of other credit card issues.
Bankrate has compiled a list of some of the biggest players, ranging from nonprofits to government agencies. Check out where they're located, how they can help and the best ways to contact them.