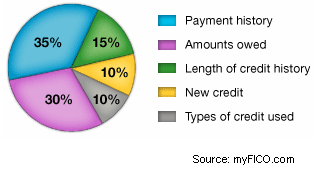 Dear Dr. Don,
I have a credit card that I have had for 18 years. I do not get rewards on it. I called the other day to ask if I could "upgrade" my account and receive reward points. I was told that I would have to apply for a rewards card plan and then close out my current account. However, they could not guarantee my limit would be the same.
Since new FICO score calculations are going to be used this year, I know my credit would take a hit. My husband and I are thinking about refinancing and pulling some equity out of our home. What are your thoughts? Should I wait until after refinancing or go ahead and change my accounts now?
— Diane Denouement
Dear Diane,
I'd wait until after you make your decisions concerning the refinancing of your home. You didn't state you current credit score or history, but every time you apply for credit it appears as a credit inquiry on your credit report.
A credit inquiry stays on your credit report for two years but only impacts your score in the 12 months following the inquiry. Why risk taking a hit just to start a rewards program a few months earlier?
I'd only close an account with an 18-year credit history if I had sterling credit and had other accounts with a long credit history. That's especially true if the existing account doesn't have an annual fee. As shown below, one of the determinants of your credit score is the length of credit history.
Elements of your credit score
You didn't name the current card provider but I wouldn't march lock step into their credit rewards program without doing a little shopping first. Bankrate will let you shop different reward card providers.
The Bankrate feature "7 ways to spot unrewarding rewards cards" can also help you decide which rewards card is right for you.