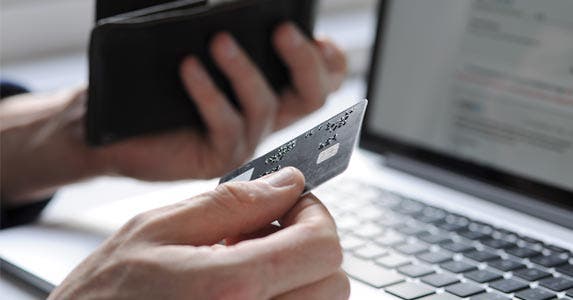 Get the most out of your gift
It doesn't get much more convenient.
With electronic gift cards, you don't even have to change out of your PJs to redeem them.
And since they live on your phone, tablet or computer, there's no more digging through a wallet or launching an archeological expedition into a purse to retrieve them.
You may have already received one — about 1 in 5 gift cards are digital, according to the Retail Gift Card Association. But do you really know how to use an e-gift card?
If you want to get the most mileage out of your gift and protect yourself and your money, here are 6 things you need to know.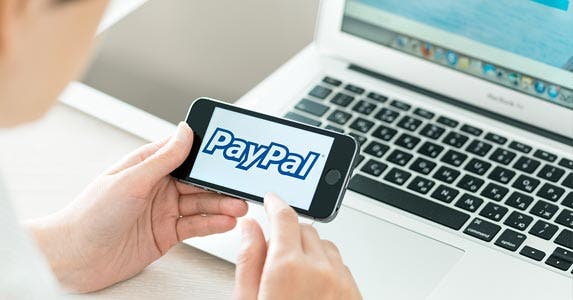 Use smart-shopping tools
© Bloomua/Shutterstock.com
There's more to maxing out your gift-card buying power than hitting a good sale.
Stretch the value of your card by using websites that offer rebates, says Teri Gault, founder and CEO of TheGroceryGame.com.
One of Gault's favorites: Ebates.com. When you start your online shopping on the site, it returns a percentage of your purchase total — typically 1% or 2% — to your PayPal account, she says. But for some retailers or during special events, like Black Friday, the rebate can be much higher.
"It's funny how much can add up if you use it all year long," Gault says. Some years, she takes what she's accumulated over the past 12 months to pay for Christmas gifts
If you're buying online, don't let shipping expenses cut into the value of that gift card, either, says Kendal Perez, spokeswoman for CouponSherpa.com.
Look for sites that offer free shipping. Or use a site like FreeShipping.com, which provides free shipping (or a rebate to compensate you), when you click through its site on the way to your desired retailer.
Make sure you have a backup copy
© FabrikaSimf/Shutterstock.com
Unless you've registered it, when you lose a traditional gift card, it's gone.
Not so with the electronic varieties. But, just like your smart devices, you need to back it up.
Best practices: Print out a paper copy of that gift card. Then stash copies on several different devices — like your phone, tablet and computer. "Have it in a couple of places," Perez says.
You can also use apps, like Gyft, and store a copy there, as well, she says.
That way, if you lose that all-important email, or if your device is lost, stolen or crashes, you're protected.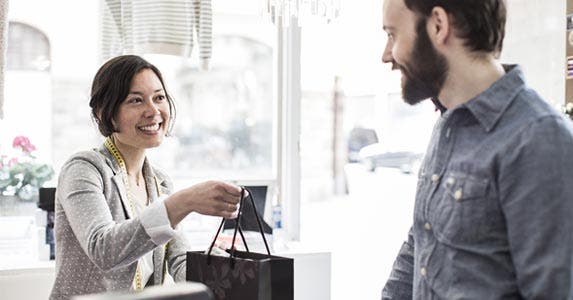 You don't have to use it electronically
Maskot/Getty Images
Just because you receive an electronic gift card doesn't mean you have to use it online.
It's "just like a plastic gift card," says Timm Walsh, chairman of the Retail Gift Card Association and vice president of corporate sales for Regal Entertainment Group.
"It's a form of payment, it's redeemable in-store or online," he says. All of the protections that apply to traditional gift cards also cover their electronic cousins.
To use one in a store, simply print out your e-card and use it just like a traditional gift card or old-fashioned gift certificate.
And some retailers may prefer using the printed version, Walsh says. "Even though it's an e-gift card, there are some retailers who have a challenge accepting them on a mobile device."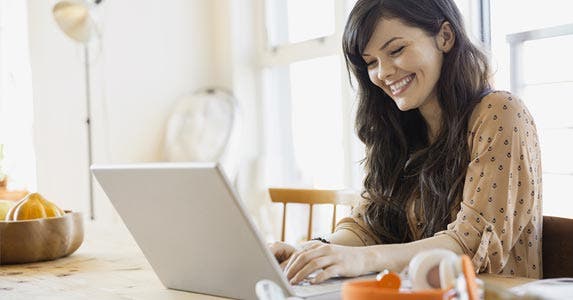 You can sell them
Hero Images/Getty Images
You can sell e-gift cards for cash, just like you sell plastic gift certificates.
Avoid selling to individuals, and sell to companies, like GiftCardGranny, GiftCardZen and CardPool, says Perez.
And smart-selling practices still apply. Keep a printout and a screen shot of the card, and re-verify the amount before you sell it.
You can expect to get about 70% of face value, Perez says. And e-cards for retailer superstores, like Amazon and Wal-Mart, "are fetching a bit more."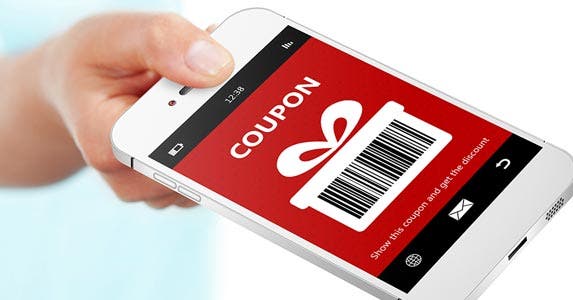 Stack up the savings
© Pictoores/Shutterstock.com
When is a $100 gift card worth more than $100? When the item you want to buy is on sale for 30% off.
Just like plastic or cardboard versions, electronic gift cards have to be good for at least 5 years. And depending on the retailer, type of card and the state, some don't expire at all.
"So people don't have to worry about using them within a certain time frame," says Perez.
Which means you have the luxury of time to wait for whatever it is you want to buy to go on sale — which gives you more buying power.
And don't forget the coupons and coupon codes, either.
Before you buy, grab your phone or hit the computer and search the retailer's name and the words "coupon" or "coupon code." Also hit a couple of the top coupon sites, like CouponSherpa.com and RetailMeNot.com.
Another place that's so obvious you might forget to check: the retailer's own site. Retailers and businesses often post discount and coupon offers on their own home pages.
Your goal: To "stack" those sales and discounts, along with coupons, rebates and free shipping offers to squeeze every last bit of value out of those electronic gift cards.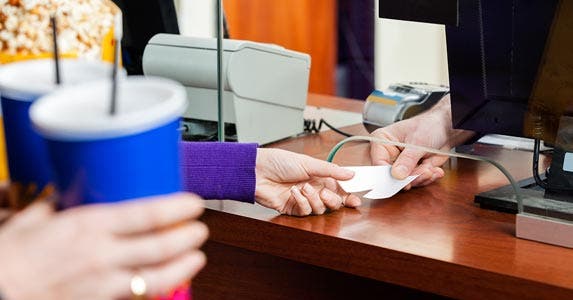 Timing is everything
© Tyler Olsen/Shutterstock.com
Gift cards are money in your pocket. And just like "real" cash, if you time it right, that money will buy a lot more.
Perez did a little research recently before redeeming a movie gift certificate, and found out that Tuesday tickets were discounted. She also opted for a matinee — the cheapest seating — and cut the cost even more.
End result: Two tickets for $11, instead of $18 — and more gift-card money for popcorn.
If you're using your card for an experience — like theater tickets, spa services, or meals out — don't be afraid to ask about discount days, off-hour specials, and other time-related deals.
And claim your "status discounts," Perez says. Retailers and businesses often offer discounts to teachers, active members of the military (and sometimes veterans), students and seniors. But they may not advertise the fact. So you have to ask.
The temptation is to slack off the bargain hunting because e-gift cards and gift cards are "found money."
So don't view it is as saving cash — look at it as increasing the size of your gift.