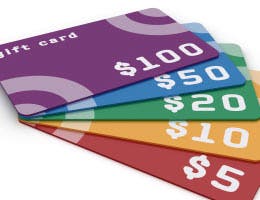 7 questions to ask before buying a gift card
It's a neat card trick: You purchase a small square of plastic and, after the holiday, it transforms into a present.
This year, consumers are buying gift cards in record numbers. Holiday shoppers are poised to spend $24.78 billion on gift cards this season alone — an average of $146 each, according to predictions by the National Retail Federation.
But whether you're purchasing cards for friends, family or co-workers, you want to get your money's worth. So ask these seven smart questions before you buy a gift card.
Where can this card be used?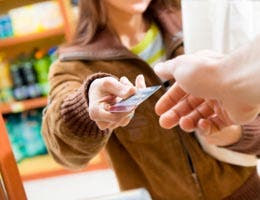 Do you want a card from one store or a bank-backed card?
A card for a particular merchant can be more personal. But if that merchant (or its convenient locations), go under before your recipient can use the card, it's money wasted.
Some retailers will also let you spend those gift cards at their online site or at sister stores in their corporate family, says Rebekka Rea, assistant director of the Retail Gift Card Association, an industry organization. But others may not, so it pays to ask.
A credit card-branded card is generally good wherever that card is accepted. And in a pinch, your recipient could use the card to pay a bill or buy groceries instead of the intended present.
And it's not always one or the other. Sometimes retailers partner to provide more spending options or create a theme card. For example, several retailers teamed up for a "dinner and a movie" card. With it, the giftee can purchase a meal from a number of related restaurants, and he or she can also buy movie tickets.
"I think that's really fun and different," says Rea.
Is it a true 'gift card'?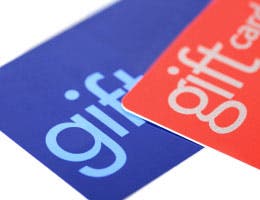 If you're grabbing that card off a rack in a store (or even buying online), read the fine print before you buy. While the cards and packaging look the same, some of those cards are gift cards. Others are reloadable prepaid cards.
With a gift card, your recipient can just slap it down and spend the money. But the reloadable cards often require users to register and share personal information such as Social Security or bank account numbers.
If you're aiming for a gift card, steer clear of the word "reloadable." Instead, be sure the card has the word "gift" on it, says Crystal Wright, spokeswoman for the Network Branded Prepaid Card Association, an industry group.
What are the fees?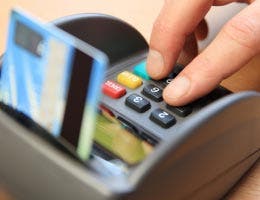 With a retailer gift card, all of the money you spend goes onto the card.
With a bank-branded card, you'll usually pay a small fee when you buy, in addition to the face value of the card. Fees are usually based on the face amount and range, on average, from $2.95 to $5.95, says Wright.
Whatever kind of gift card you buy, the Credit CARD Act guarantees that users can't be charged any fees during the first year. And the card can't expire for five years.
Is this a reliable seller?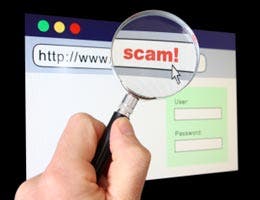 One important tip for buyers: Stick with legitimate vendors. Many purchasers get their cards from the retailer itself, banks and serve-yourself racks in grocery, office and convenience stores.
But be wary of buying cards at online flea market sites or from suspicious websites, says Dennis Garrett, associate professor of marketing at Marquette University. "It's the Wild West out there," he says.
"You have to do due diligence as far as who you're buying from," Garrett says.
Avoid huge discounts, like a $500 card for just $80, says Daniel Butler, vice president of retail operations for the National Retail Federation.
"Ghost sites," which are "exact copies" of legitimate retail sites, are another concern, Butler says. They're really after your bank and credit card numbers.
If you're buying a card from a rack, make sure the packaging is intact and, if there's a scratch-off personal identification number, ensure it hasn't been disturbed, says Rea.
What happens if the card is lost or stolen?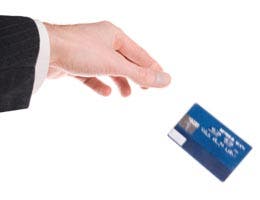 The Credit CARD Act bestowed some peace of mind to gift card buyers, too. If the card you buy is lost or stolen, your recipient can get a replacement for the unused amount at no charge, thanks to the legislation. (It's another good reason to stick with card issuers and reputable vendors.) Prior to that, a lot of cards were like cash: Lose it and it's gone forever.
But to recoup your losses, you have to save the receipt, says Rea.
The gift recipient has "to have a receipt to verify ownership and verify the amount of the gift card," she says.
In addition, it doesn't hurt to ask about policies on stolen or replaced cards, particularly if you're buying from a small or local retailer, says Rea.
Can I get the card for free?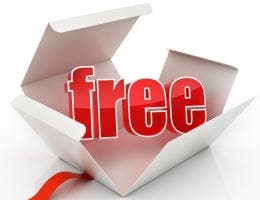 If you want to give gift cards this year, you might be able to get them for free. Two sources:
Your credit card/frequent flier programs: Rewards and loyalty programs will often let you cash in points or miles for gift cards — bank-branded and from a variety of retailers and restaurants.
Your old gift cards: Go to PlasticJungle.com and sell your old, unused gift cards for up to 92 percent of the face value. Then you can either trade them for new cards or use the money to buy the cards you want.
Even if you can't get it for free, some retailers and vendors will offer a discount if you buy a certain number of cards or spend above a certain dollar amount.
Can I personalize the gift?
Card givers and issuers are coming up with new ways to personalize their presents.
Some vendors or loyalty programs will allow you to choose from a selection of holiday designs or greetings. Others also let you upload photos that are printed directly on the card.
Or you can go with something low-tech and high-touch.
Butler suggests getting creative with the way you package and present the card, like hanging the gift card envelope around the neck of a good bottle of wine. Or, as you're buying the card, pick up a few supplies to create a small gift basket.
If your loved ones enjoy your holiday baking, you can also tuck it in a package of homemade cookies or brownies.
"Presentation goes a long way," says Butler.
More gift card factors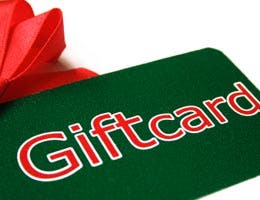 Read Bankrate's 2010 Gift Card Study results and other related stories to get the best gift card deal.