Which bank should I choose?
Get personalized bank recommendations in 3 easy steps.
Bankrate's annual house of financial horrors
Welcome to Bankrate's annual house of financial horrors. No one will be shocked by the terrifying tales our readers e-mailed to us this year. Housing woes, job loss, credit card surprises, lost savings in failed banks — they're the truths we've been living with.
What's frightening is that any of these dreadful events could have happened to any of us. So read through these chilling stories and take care not to fall into the traps.
Muahahahahaha!
Co-signing evils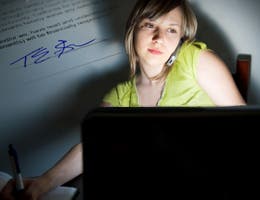 It was a dark and stormy night. The phone rang; I picked it up. "Hello?" I answered tentatively. A faraway voice responded, "Hey, it's me, what's going on?" It was my sister. The evil Department of Education in collaboration with the unpredictable Sallie Mae had denied her enough funds to live for the coming semester. "Help!" she begged.
She'd been offered a private loan from the magical land of Wells Fargo. They promised her treasures beyond her wildest dreams. She just needed one thing: a co-signer. "Oh," I replied, "I don't know. What happens if you don't pay it back?"
An impossibility, she said. Of course she would pay it back with interest and on time. Hesitantly, I inked the application and sent it off to the land of plenty.
Years later; the phone rang. "Hello?" I answered. "Hell-o" was the recorded response. "This is Wells Fargo and you are 90 days past due on your loan repayment."
I telephoned my sister. My credit was melting, melting before my very eyes. There was no way to redeem my good credit. I sat on the floor muttering, "Never co-sign a loan!"
— Kim B., Florida
Housing horrors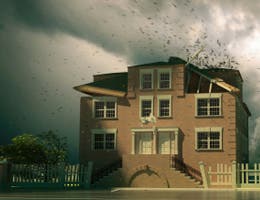 In 1995, my husband's employer in Pensacola, Fla., sold to a company in Bowling Green, Ky. The economy was strong, and we were enjoying our Florida home and thinking about retirement. But my husband took a consulting position with the Kentucky company.
We took equity from our residence in Florida and bought a small home on a large lake in Kentucky. We planned to downsize, sell the Florida home and travel after my husband completed his work.
Then, two hurricanes hit our Florida area, causing rental losses for months. Next, the company we thought was stable and friendly had an unfriendly takeover. My husband took a huge pay cut and my hours as a nurse could not replace our losses.
It is now 2009. Our Florida house finally sold, but there was a substantial prepayment penalty. We also could not pay off our credit cards, throwing us into default.
If we had the chance to do it over, we would rent instead of using the equity to buy in Kentucky. Eventually, we would have returned to Florida to manage the first property. Instead, we have to file Chapter 7. Perhaps your readers can learn from our mistakes.
— Kentucky transplants
Credit card shock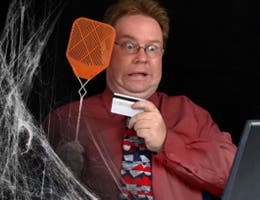 We all have been lured by the "low interest for the life of the loan" credit cards. They were great for short-term loans — no hassle, no fuss, just fill out the check and you are set. Oh, but don't forget the fine print!
I am very good about paying my bills on time via the Internet. However, by accident I once transposed the $243 amount due to $234. I was hit with a $36 late fee, but the real big hit was watching my 2.9 percent interest rate zoom to 27 percent. My heart dropped to my stomach.
I called the credit card company and was told that if I was good about future payments, they would drop it 1 percent (to 26 percent). Now what to do? I scrambled to find the money needed to pay the total amount due on the card from every nook, savings and friend I knew. Eventually, I paid it off. I paid everyone back and got my credit card back on track. I signed up for payment alerts and I double check my math to make sure I don't do this again.
— Carla, California
FDIC fright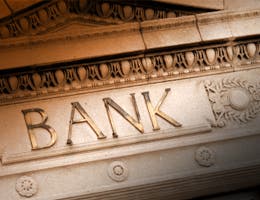 I made a deposit of $141,000 with IndyMac. Even though the limit for insurability was $100,000, I felt comfortable. No huge bank had been closed for many years. Three weeks later, IndyMac bank went belly-up.
I found out the day of closing (a Friday in July) that the bank would return $100,000 and would pay back another $20,000 as a "dividend" at the direction of Federal Deposit Insurance Corp. The following week, an FDIC agent told me an IOU would be issued to me; as the bank's assets were sold, I would be first in line to receive the rest of my money.
A month later, I spoke to an FDIC agent in Dallas who told me it was very "unlikely" that I would receive any more money. She said the FDIC had already decided how much it would invest in that bank's closure and all but said the IOU was worthless.
I see IndyMac's assets being sold now, and the bank continues to conduct business as usual. But I have had no communication and it's looking grim. The government keeps throwing money at financial institutions, but obviously nothing is coming my way.
— Jackie, Dallas
Opt-out alarm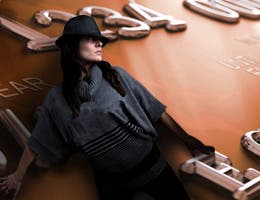 I had a credit card with a high balance. The company informed me that I had two options. I could continue to use the card while the interest rate increased. Or, I could stop using the card and the rate would stay the same until I paid off the balance. I opted out — stopped using the card and kept the old rate.
It seemed easy in principle. But I forgot that more than two years ago, I had used that card to register at Blockbuster; when I forgot to return a movie, they charged the card! My rate went up instantly and now I'm stuck.
— Emily
Appraisal atrocity
Our mortgage company agreed to give us a furlough on our home mortgage payments to help us pay the hospital and doctor bills for my wife's cancer treatment. Then, within a matter of days, the company filed a foreclosure action against us. Our case is now before the Oklahoma Supreme Court.
As part of the previously mentioned foreclosure effort, they arranged for a false/fabricated real estate appraisal to increase the alleged fair market value some $40,000 above the actual value. This was part of an effort to justify the foreclosure action, as well as a refusal by the bank to accept a full (cash) settlement for actual fair market value (for our home).
All told, we have filed three fraud complaints with the Oklahoma attorney general.
— David, Oklahoma
Frightening fraud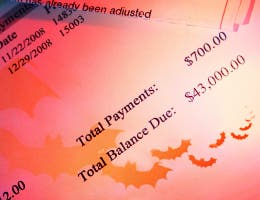 In 2008, my 86-year-old mother had her MasterCard compromised to the tune of $43,000. She had a "premier" MasterCard with a credit limit of $40,000 that had the benefit of "special" monitoring.
It's bizarre that she would be given that credit limit. My mother did not use her credit card very much — $500 maybe in three months, and she paid off the balance.
Once, she used the card to charge $45 for groceries and it was rejected. She thought they were kidding her. She went directly to the bank and they pulled up her account and found all of this activity, over 15 pages worth.
She lived in New York and the charges were from Nevada. The bank never called her or tried to contact her to check to see about the activity on the card.
You can imagine how upset my mother was; she thought she was responsible for this bill. When I talked with the bank manager — who was supposed to monitor these "premier" accounts — he just said it slipped through. I told him I thought it was an inside job.
— S.R.
Student loan outrage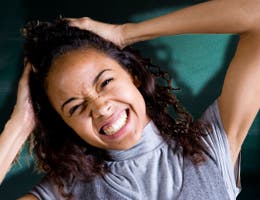 For a year, illness left me unable to pay my bills. I owed the Department of Education for a student loan. I kept them informed of my circumstances and tried to make payments as long as I could. I usually paid double my agreed-upon sum, so the government decided double was my new contractual obligation — without clearing that agreement with me.
I was able to work very little as I recovered. The government told me it was illegal for them to hold my tax refund or garnish wages as long as I was making payments, so I made sure to do so. Lo and behold, the Internal Revenue Service held my tax refund anyway.
Neither the IRS nor the Department of Education can account for the thousands of dollars they have kept. I refuse to send them any more money until they can tell me what happened to the money they lost. And who is hurt because of that? Me and my FICO score. I hired a lawyer to help me get this sorted out. After a year, he quit because he said it was too frustrating.
— Katherine B.
Minimum payment monster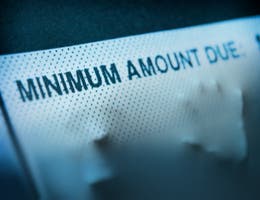 My husband and I did a balance transfer to a Chase card that offered a "fixed 3.99 percent" for the life on the loan if you didn't default, miss a payment or make a late payment. We did this twice at Chase, with two accounts.
I always pay online the day my statement is available (about a week before I get my printed copy). One month, I went to pay on one of my Chase accounts and the minimum payment went from 2 percent of the balance to 5 percent. My payment went from $165 per month to $440 that month.
I called and was told they wanted their customers to pay down balances faster. I was rudely told it didn't matter that I had always paid more than the minimum before the due date. I tried to negotiate, but they wouldn't budge.
We were lucky. My husband was unemployed at the time, so I had gone into survival mode already. No extra anything. If it wasn't a bill or food, we didn't spend. It was an eye-opener to discover we had a lot of discretionary income being spent on wasteful junk.
— Cheryl G.
HELOC hell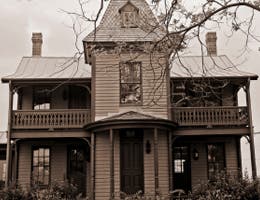 In 2003, when the economy was going gangbusters, my home was valued at $700,000 and I had a 20-year mortgage for $170,000. My home was only three years old and was purchased for $250,000. Talk about building equity!
In January 2004, my husband and I foolishly bought a franchise business. We took out a home equity line of credit of $70,000 and a $50,000 small-business line of credit. A few months later, the bank officer recommended we take out a home equity loan of $125,000 and pay off the credit lines, but keep them open (just in case). Then, the bank officer upped the HELOC to $108,000.
The franchise did not do well and I kept borrowing from the lines of credit to pay business expenses. Then, my husband and I split up. Eventually, the credit lines were maxed out. I now have three mortgages totaling close to $400,000. The home was put on the market late last year with an asking price of $650,000, which was lowered in August to $499,000.
So, in 2003, I had more than $500,000 worth of equity and six years later I have less than $100,000. Foolish …
— Michelle, Virginia
Time-share terror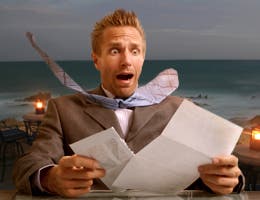 While in Mexico on vacation, I sold my time share and bought into a new company's program that offered more flexibility. Within 24 hours of signing the contract, I found out they did not include the words that benefited me that they verbally stated in the presentation. I e-mailed the company owners twice requesting cancellation. I also visited their office within three days to talk with a manager. The manager assured me my contract would be canceled and the new docs sent to my home address.
After returning home, I kept calling to request my copy of the canceled contract. One month later, the $4,000 deposit showed up on my American Express card. I disputed this charge. I kept calling the time share company. They promised they had mailed the docs to me. I never received them.
Three months later, I received a bill from the time share company for the balance of $12,000. I wrote and explained I had requested cancellation. My request was not honored. American Express charged me for the $4,000 and later raised my interest rate from 6.99 percent to 15 percent on my total balance. I'm still fighting the time share company to produce the cancellation contract.
— MB
Receipt revenge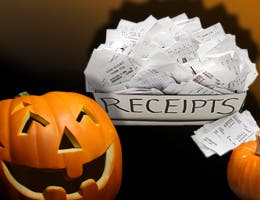 I throw all receipts and correspondence for the year in a plastic grocery bag. At the end of year, I date the bag and hold it for two years. My husband hated saving those pieces of paper and sometimes threw them out.
My car insurance company paid damages for my new car three months after it was totaled. I didn't make payments for those three months even when the finance company called because my insurance company told me not to.
Two years later, we were unable to get a mortgage. In those days, your credit score was top secret and banks did not explain why you were turned down. After I cried in despair, one banker (in a whisper) told me I had been rejected because I never made three months of payments on my car loan and it was then written off as a loss!
I told my husband if he threw out the papers for that car he was dead or newly single. I found the papers and proved the date of the accident, produced the letter saying "don't make any more payments" and showed it was paid in full. We got a house.
— Dee
Tools to defend against disaster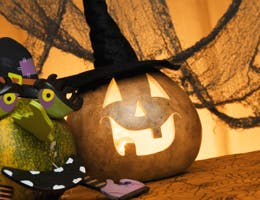 Use these tools and stories to help you avoid financial horrors.