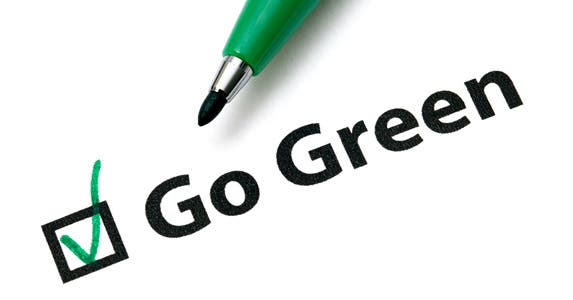 Green cars and jobs, now green checking
As the green movement — green cars, green jobs, green energy and even green drinks — gains momentum, more banks and credit unions are offering green checking accounts, too.
Like any checking account, the green versions vary widely. Many reward you with fee-free accounts and other perks for going paperless. Others donate a portion of their profits to environmental causes. Still, others dish out higher interest rates when you meet certain criteria.
But if you don't meet those requirements, some accounts may ding you with new fees, higher fees or lower rates.
The result: Do-gooders may end up dishing out more of their money for the privilege of having a green checking account.
"When there are monthly fees on green checking accounts, you may be better off writing a check to charitable causes and taking the tax deduction," says Greg McBride, CFA, chief financial analyst at Bankrate.com. Any checking account has a schedule of fees, and it should be required reading before signing up, he says.
Going beyond the green sheen and sizing up checking account benefits also can pay off, experts say. Knowing whether the bank is insured by the Federal Deposit Insurance Corp. is important, along with knowing an online account's features and its downsides.
Here are four questions to ask before signing up.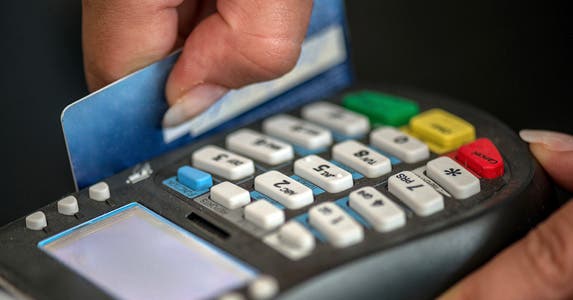 Are there debit card transaction quotas?
Some green checking accounts are a variation of high-interest accounts, which reward you with higher interest rates when you make a set number of debit card transactions.
However, debit card quotas can run as high as dozens each month, and your rate is docked if you don't meet them. One North Carolina-based credit union dishes out a 2.01 percent interest rate on its green checking account when you post 30 debit card transactions per month. If you can't meet the quota, your rate drops to a measly 0.1 percent.
Some card quotas are more manageable. One Illinois-based bank offers a 1.59 annual percentage yield on its green checking account for balances up to $25,000 when you make 12 debit card purchases per month. If you don't meet the minimum requirement, that rate drops to 0.05 percent. And you also will have to sign up for direct deposit and paperless statements. On the plus side, the account is free and includes valuable extras like online bill pay.
"Know the conditions for getting higher checking rates," says Lauren Saunders, managing attorney at the National Consumer Law Center in Washington, D.C. "You can be hurt if you're not paying attention."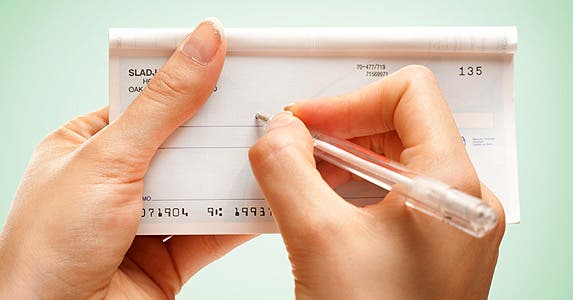 How green is your bank, really?
Some banks take their green missions seriously, making donations to environmental causes. Others use the green label as a marketing ploy, some critics say.
So, it's helpful to know how impactful your account really is.
For example, First Green Bank in Florida has a green checking account that offers recycled checks. There are no minimum balance requirements or monthly service charges. And the bank site even has a solar energy savings calculator that helps you figure out how much money you would save by using solar panels on your home.
"We also started the First Green Foundation," says Ken LaRoe, CEO of First Green Bank. "The bank funds it with 2 percent of its annual net profits, and the foundation gives grants for solar panels."
For its part, California-based SCE Federal Credit Union plants a tree by the nonprofit American Forests every time someone opens a green checking account. And there's no minimum balance requirement or fees, as long as you sign up for e-statements or direct deposits.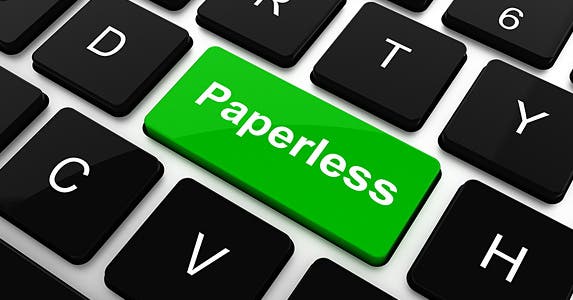 Go paperless with your account?
The world is heading toward paperless checking accounts, says Bankrate's McBride.
And McBride says he believes that signing up for paperless accounts is a good thing. Why? The accounts cost banks less money to offer and can mean lower checking costs for you. Also, you can see your statement instantly rather than waiting for the snail mail version, he says.
Furthermore, online banking is typically fee-free when you meet certain requirements such as using online banking or direct deposit.
For example, Washington-based Kitsap Bank encourages consumers to take out a free green checking account and sign up for electronic statements to reduce their carbon footprint. You also can access online statements for the previous 18 months.
However, paperless statements aren't necessarily convenient for everyone, National Consumer Law Center's Saunders says.
"Will you really see unauthorized charges when the account is online?" she asks. You'll also need to know how long your records are archived in case you need to access them. And, don't forget to compare key features of the online account.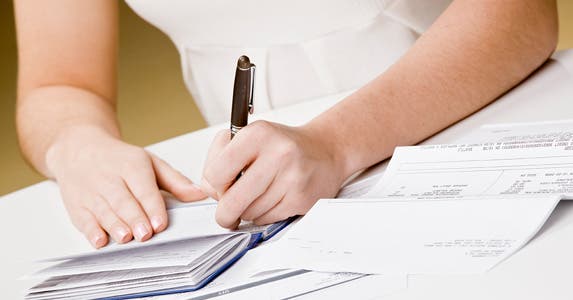 Is minimum deposit required?
To nab higher rates or other perks, some green checking accounts require high minimum deposits. And they may be a deal breaker, McBride says.
One credit union in Missouri has an elite green checking account that has a 1 percent APY. However, you must keep a balance of at least $10,000, sign up for direct deposit and make at least 12 debit card transactions per month to get that rate.
Minimum balance requirements are common with interest-bearing checking accounts, which average $6,211 according to Bankrate's 17th annual checking survey.
Still, McBride isn't a fan of financial institutions that tie up checking balances at low interest rates to get fees waived, especially when rates may be higher elsewhere. For people who want to get fees waived by carrying high balances, look for checking accounts that waive fees by making direct deposit or taking electronic rather than written statements, he says.