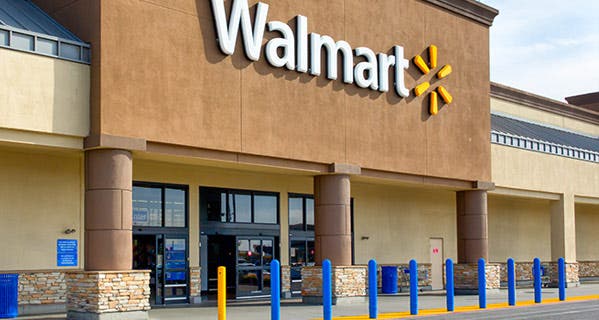 Got a gift card you won't use over the holiday? You may be able to trade in it at Wal-Mart.
The retailer is partnering with CardCash to let customers exchange gift cards at over 200 merchants for a Wal-Mart e-card instead.
Of course, the service comes with a caveat: You won't get full value for your gift card. Exchange rates vary by merchant. For example, a $50 Staples gift card will net you $45.15 (about 90 percent of the card's value), per the exchange's website. A $50 Starbucks gift card, however, only nets about $36.23 (just more than 70 percent of the card's value) when you go to trade it in.
As such, customers should be sure their particular trade  is worthwhile before they go ahead and make it. Plus, there are other gift card resale sites out there, so you might want to do a little comparison shopping before trading that lackluster plastic in.
Wal-Mart, however, is advertising that some offers will net you up to 97 percent of a gift card's value. Its partner, CardCash, advertises up to 92 percent for unwanted gift cards on its own website so the retailer's exchange definitely worth checking out.
Customers can exchange unwanted gift cards by reviewing the offer, then entering their gift card's number, PIN and some basic customer information for Wal-Mart to verify its value. Once the verification process is complete, Wal-Mart will email you an e-gift card that can be redeemed at Wal-Mart, Sam's Club or Neighborhood Markets. You can also redeem the e-card at Walmart.com or Samsclub.com.
Approval time generally takes one to two hours, but can take up to a day.
Wal-Mart told the AP that it was testing the service, which could be become permanent, if successful.
Gift cards remain a popular holiday gift. According to a recent Bankrate survey, 84 percent of consumers say they have received a gift card and 72 percent say they have given one. But customers need to read the terms and conditions on any gift card offer. Many of these cards, particularly general purpose ones offered by banks or networks, carry fees and/or expiration dates.
You can use Bankrate's chart outlining the terms and features of 62 different gift cards to help find a solid gift card offer.
Have you ever traded in an unwanted gift card? Were you satisfied with the service? Let us know in the comments below.
Follow me on Twitter: @JeanineSko.