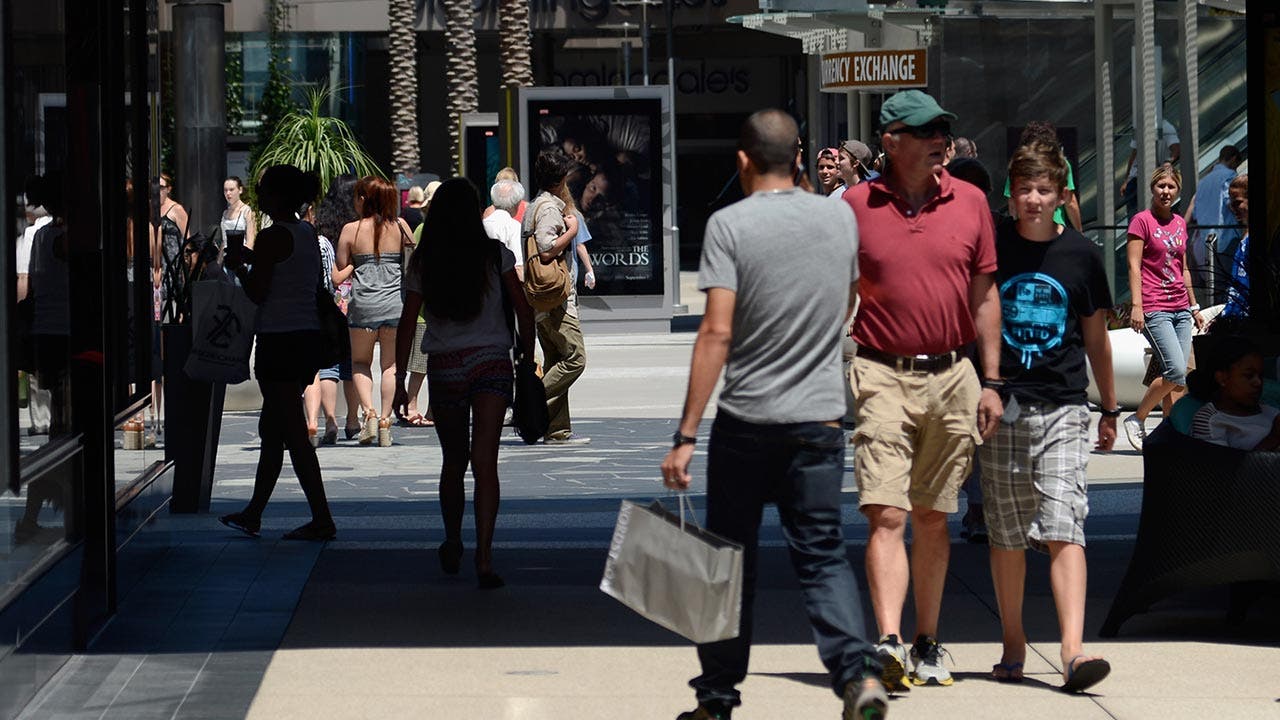 A famous ad slogan claims America runs on a particular coffee, but the real truth might be that the country runs mostly on credit.
Advertiser Disclosure: The credit card offers that appear on the website are from companies from which this site receives compensation. This compensation may impact how and where products appear on this site (including, for example, the order in which they appear). This site does not include all credit card companies or available credit card offers.
---
According to a recent State of Credit report from Experian, the average American carries a total credit card balance of $6,354 and has an average of three bank-issued credit cards. Even more troubling is data from the U.S. Census Bureau and the Federal Reserve, claiming the average balance-carrying household owes a whopping $9,333 in total debt.
Collectively, the country owes close to $1 trillion in credit card debt, each of us bogged down by an average interest rate of 17.32 percent. The high rates tack on an extra $1,616 of debt per debt-carrying household each year.
How did we all fall into credit card debt?
As people depend more and more on credit cards, average credit card debt slowly rises. Credit cards were created for consumer convenience but millions of people use credit cards to fund a lifestyle or to pay for emergency costs that they don't have savings to cover, like medical expenses.
Over the past few decades, this behavior results in a steady increase of average credit card debt in the U.S., with a rate of growth that has often exceeded the average increase in household income across the nation.
Credit cards make purchasing simple. But, sometimes, people tend to forget the balance must be paid off before interest charges kick in. In this case, a card will start to rack up interest charges and then your purchases could end up costing far more than the original price you paid.
Who owes the most?
For once, the millennials aren't entirely to blame. The Experian report found that Gen X-ers, and their baby boomer parents, carry more than twice the credit card debt of millennials.
The Survey of Consumer Finances, compiled by the Federal Reserve, examined just how much debt and what type of debt Americans carry at every age. The average debt by age shakes out as follows:
People under 35: $67,400 of total debt
People aged 35–44: $133,100 of total debt
People aged 45–54: $134,600 of total debt
People aged 55–64: $108,300 of total debt
People aged 65–74: $66,000 of total debt
People aged 75 and up: $34,500 of total debt
While younger generations tend to have less debt, people under 35 use a higher percentage of available credit than older Americans. On average, those who fall into the category of Generation X and younger use over 36% of their available credit, which is above the maximum 30% recommended by most financial experts.
The states with the most debt
If you're a resident of California, Texas, Florida or New York, you're living among the biggest debt carriers in the country.
To drill it down even further, the cities with the most credit card debt are Washington, D.C., Dallas-Fort Worth, T.X., New York City, N.Y. and Houston, T.X. Interestingly, Washington also tops the list of the highest median income.
Getting out of credit card debt
There's no specific number to determine how much credit card debt is too much. If you've got a substantial sum of savings and you're making more than the minimum payments each month, your credit card debt is probably just a short-term issue.
However, if your total debt exceeds your yearly income, you're utilizing over 30% of your available credit, and these credit debt warning signs sound all too familiar, it's time to climb out of the hole before things get too out of control.
---
Editorial disclosure: All reviews are prepared by Bankrate.com staff. Opinions expressed therein are solely those of the reviewer and have not been reviewed or approved by any advertiser. The information, including card rates and fees, presented in the review is accurate as of the date of the review. Check the data at the top of this page and the bank's website for the most current information.