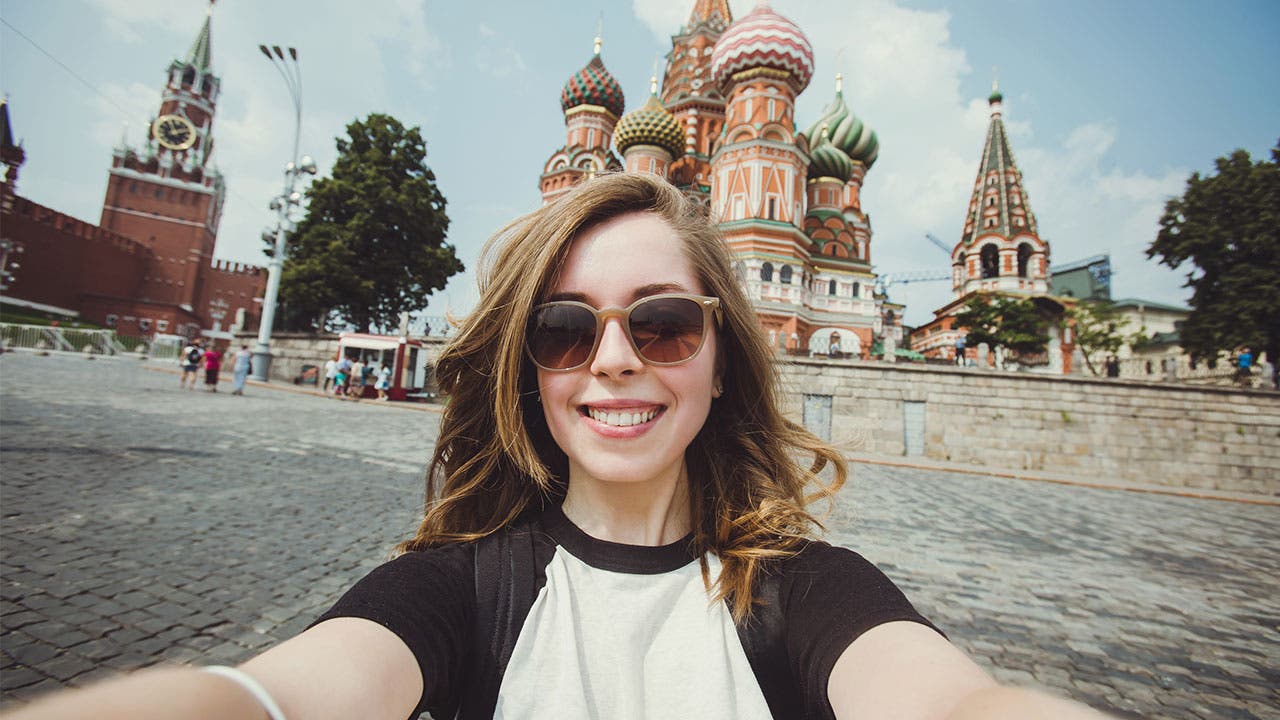 Advertiser Disclosure: The credit card offers that appear on the website are from companies from which this site receives compensation. This compensation may impact how and where products appear on this site (including, for example, the order in which they appear). This site does not include all credit card companies or available credit card offers.

Information about credit cards and card offers is accurate as of the date of publication.
Once a nasty surprise for international travelers, foreign transaction fees used to add a hefty toll to credit card bills. But thanks to the Credit Card Accountability, Responsibility and Disclosure Act of 2009, issuers must break down those fees in clear, accessible language, giving travelers advance notice of the real cost of making purchases overseas.
"Card companies are now required to show foreign exchange fees as a separate line item on a credit card (when you apply)," says Chris McGinnis, director of the Travel Skills Group in San Francisco. "In the past, the fees were not shown explicitly on statements, but travelers still paid them (because) the fee was bundled into the exchange rate, so it was not noticed."
Understanding the fee
Issuer fees typically come in two varieties. Some credit card companies charge a flat fee (usually about $5) per foreign transaction. But the more common practice is to charge between 1 percent and 3 percent of the total purchase. That fee can go up somewhat if the issuer uses the Visa or MasterCard network, which charges up to 1 percent per transaction. A number of issuers build the Visa/MasterCard fee into their total foreign transaction fee. Whichever fee structure the issuer uses, customers will see the total foreign transaction fee in the terms and conditions associated with their accounts.
Credit card companies assess foreign transaction fees whenever a transaction involves a foreign bank, whether it's for a balance transfer, cash advance or purchase. Thankfully, a provision of the Credit CARD Act has made the fees more transparent for travelers like McGinnis.
"I returned from a business trip to Brazil in February and gulped when I saw a $100 fee on my $4,000 credit card bill," he says.
Should you switch credit cards?
Frequent travelers or those planning an extended stay can save money with a credit card that doesn't charge a foreign transaction fee. Seeking out cards that waive foreign transaction fees may not be ideal for occasional travelers because issuers typically reserve that courtesy for premium credit cards, which may require a higher credit score or have an annual fee.
On the other hand, says Alex Moran, a former cruise director and travel guide in Sanya, China, "Travelers should always bring multiple cards, using one as an emergency-only backup."
If you need to open a second card, it may be worth choosing that card based on foreign transaction fees. Just remember, if the card comes with an annual fee, you'll need to travel enough to make that trade-off worthwhile.
Compare payment methods
But before any traveler sets foot on foreign soil, they should ask their credit card company about transaction fees so they can weigh the costs against traveler's checks or the flat fee for using an ATM card abroad, says Matthew Kepnes, editor of the travel blog NomadicMatt.com.
Fees associated with using ATMs abroad will vary, but it's important to remember they're assessed each time you use the debit card for a purchase or at the ATM. If the fee is low and you don't use the ATM all that much, it may be cheaper than paying a foreign transaction fee on your credit card.
But oftentimes, says Kepnes, even a credit card with a 3 percent fee can be the least-expensive way to use your money abroad. And knowing the fee in advance will help you build the additional cost into your travel budget.
According to Kepnes, travelers may also want to bite the bullet on foreign transaction fees, because credit card purchases can come with insurance and greater fraud protection, which can significantly ease the mind of any traveler.
"Using credit cards, even if you do have a foreign transaction fee, is almost always your best option," says Ed Perkins, SmarterTravel's editor at large. "Credit cards tend to offer the best exchange rates, so they're a good way to travel. But if you need a cash advance, you may open yourself up to an additional fee."
Some credit card companies have recently done away with the fees altogether. Check out this chart to see the foreign transaction fees that some of the largest U.S. credit card issuers charge.
American Express
Issuer fee: 2.7%
MasterCard/Visa fee: N/A
Total: 2.7%; excluding Platinum and Centurion Cards.
Bank of America
Issuer fee: 2%
MasterCard/Visa fee: 1%
Total: 3%; American Express cards issued through Bank of America have a 1% total fee, including Accolades American Express, Accelerated Rewards and Cash Rewards American Express cards, Virgin Atlantic American Express and Asiana Airlines American Express.
Capital One
Issuer fee: none.
MasterCard/Visa fee: 1%; absorbed by Capital One
Total: 0%
Chase
Issuer fee: 2%
MasterCard/Visa fee: 1%
Total: 3%; excluding Chase Sapphire Preferred, Marriott Rewards Premier Credit Card, Continental Airlines Presidential Plus Card, British Airways Visa Signature Card, Chase Priority Club Select Visa Card, Hyatt Gold Passport Card and United Mileage Plus.
Citi
Issuer fee: 2%
MasterCard/Visa fee: 1%
Total: 3%; fee waived on ThankYou Premier Card and ThankYou Prestige Card.
Discover
Issuer fee: none.
MasterCard/Visa fee: N/A
Total: 0%
Wells Fargo
Issuer fee: 2%
MasterCard/Visa fee: 1%
Total: 3%; fee waived for Visa signature cards.
Navy Federal Credit Union
Issuer fee: 0%
MasterCard/Visa fee: 1%
Total: 1%
First National Bank of Omaha
Issuer fee: 2%
MasterCard/Visa fee: 1%
Total: 3%; fee waived for Graphite American Express Card.
« Back to Traveling with credit cards.
---
Editorial disclosure: All reviews are prepared by Bankrate.com staff. Opinions expressed therein are solely those of the reviewer and have not been reviewed or approved by any advertiser. The information, including card rates and fees, presented in the review is accurate as of the date of the review. Check the data at the top of this page and the bank's website for the most current information.
---