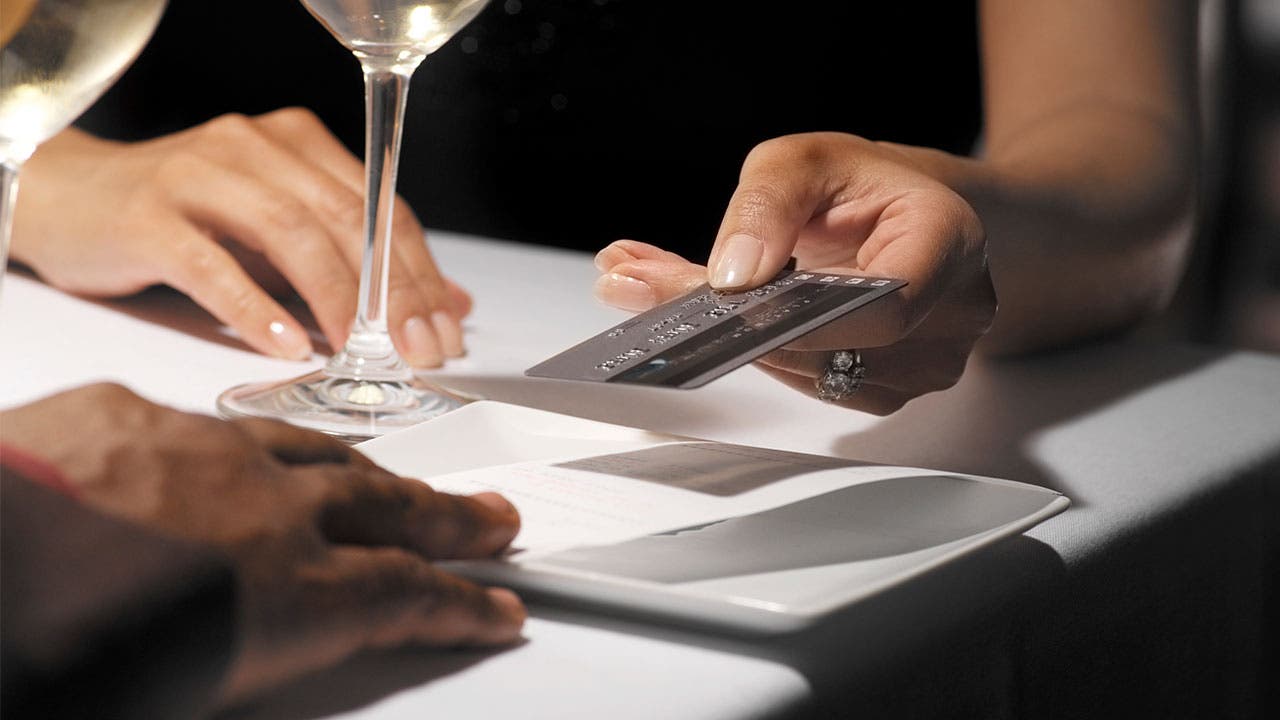 Advertiser Disclosure: The credit card offers that appear on the website are from companies from which this site receives compensation. This compensation may impact how and where products appear on this site (including, for example, the order in which they appear). This site does not include all credit card companies or available credit card offers.
Information about credit cards and card offers is accurate as of the date of publication.
With a new year under way, you may be dreaming up ways to get more out of your finances — and your life. Maybe you're trying out a monthly budget with the goal of saving more money each month.
Or perhaps you're starting a new fitness regimen, trying to relax more often, or pledging to spend more time with your kids. Whatever your goals are, a new year brings new beginnings and now is as good a time as ever to make a change.
The same concept can also apply to your credit cards, especially if you're not getting the most out of your rewards. As the new year takes shape, consider a full-fledged wallet refresh that can help you get the most bang for your buck. Reinvent yourself — and your credit card game — with the following tips:
1. Check your credit
The first factor to consider during a wallet refresh is your credit score. With good or excellent credit, you may be able to qualify for credit cards with the best perks and rewards. On the flip side, poor or average credit may put you in a position where you need to apply for a card with fewer perks (or no perks) until you can build up your credit score. Bad credit may even mean having to apply for a secured credit card — a type of credit card that requires a cash deposit as collateral to get started.
To see where you stand, take the time to get a free copy of your credit score online. While there are several types of credit scores available and you may only get an estimate of your score with a free account, the most popular type of credit score — the FICO score — is a good measure of your credit health since it is used by 90% of lenders.
According to myFICO.com, exceptional credit is typically considered any FICO score that is 800 and up while "very good" scores fall between 740 and 799. Good credit is any FICO score between 670 and 739, fair credit falls between 580 and 669, and poor credit is any FICO score that's 579 or lower.
While there may be some wiggle room from different card issuers, premium credit card offers are typically only available to consumers with FICO scores of 680 and above.
2. Align your rewards cards with your spending
With a year of spending behind you, now is the perfect time to learn how to maximize your credit card rewards. Start with the question, "What kind of credit card should I choose?"
Knowing how much you're spending every month — and where you're spending it — can help you figure out how to choose a credit card that fits your lifestyle. For example: If you spend a ton of money at the grocery store and always use a card that offers 1% cash back, you may be interested to know that some rewards cards dole out up to 6% cash back on grocery spending.
Grocery shopping is just one of several popular categories where you can earn more points and cash back. The list also includes:
Gas (up to 3% back)
Office supply stores (up to 5% back)
Restaurants (up to 4% back)
Entertainment (up to 4% back)
Travel (typically up to 3% back)
With these categories in mind, you should break out the last few months of your credit card statements to know for sure. If you find your current card is not serving your needs, you can sign up for a new credit card and start using it instead.
3. Combine cards to maximize rewards
As you explore how to choose a credit card that offers the most rewards on your spending, you can also consider whether a combination of cards might serve you best. Some rewards credit cards offered by the same issuer let you use different cards to suit your needs and combine points.
Consider this popular trifecta of Chase credit cards — the Chase Freedom®, Chase Sapphire Reserve and Ink Business Preferred Credit Card. Consumers who spend across a wide variety of categories can pick up this combination of cards and combine Chase Ultimate Rewards® points when they're ready to redeem.
The Chase Freedom® lets you earn 5% cash back on up to $1,500 in spending each quarter (then 1%) in categories that rotate each quarter, such as groceries and restaurants. The Chase Sapphire Reserve offers 3x points on dining and travel (after earning the $300 annual travel credit). The Ink Business Preferred card offers 3x points on up to $150,000 in spending in select business categories each year (then 1x points) and 1x points on all other purchases. By having all three cards, consumers can utilize bonus categories efficiently to maximize rewards for the year.
You can try the same kind of strategy with cards that earn American Express Membership Rewards or Citi ThankYou Points. The key is, once again, choosing cards that make sense with your regular spending patterns so you can maximize the rewards you earn.
4. Determine how you want to redeem your points?
Figuring out how to maximize credit card rewards doesn't end with choosing cards that let you earn the most points. You also need to consider how you plan to redeem them in the end. Do you prefer straight-up cash back you can redeem for whatever you want? Or do you prefer airline miles, hotel points or flexible travel points that let you redeem points for travel directly or transfer to airline and hotel loyalty brands?
Look back on your last year of redemptions and think of how you used your points the most — or maybe how you wished you used them the most. From there, make sure you're picking rewards cards that offer the type of rewards you really need — whether that's cash back, travel credit or flexible points you can redeem in more than one way.
5. Consider the perks
Is there a credit card perk you always wished you had? Maybe you travel a lot and would love a card with trip cancellation/interruption insurance, airport lounge access, or baggage delay insurance. Or perhaps you adore the idea of securing extended warranties on large purchases or guaranteed returns on items some stores won't take back.
Decide whether your current stash of credit cards is serving your needs in the benefits department or if you'd be better off jumping ship for a new card altogether.
6. Be honest — will you carry a balance?
If you don't plan to pay your credit card balance in full each month, you can basically scratch everything we've said about how to maximize credit card rewards. Since the average credit card interest rate is now over 17%, pursuing rewards is a bad idea if you plan to carry a balance and pay interest every month.
If you don't mind carrying some debt every month, put aside the idea of earning rewards and opt for a low-interest credit card instead. This option may not be exciting, but it will save you money on interest in the long run.
If you're up to your eyeballs in debt or simply have more debt than you wish, you can also consider balance transfer cards that offer 0% introductory APR (some for 18 months or more). Avoiding interest payments for a year or longer could help you save considerable sums of money and get out of debt faster. Keep in mind, however, that many balance transfer cards charge an upfront balance transfer fee of 3% or 5%.
While paying an upfront fee doesn't sound ideal, the interest savings can make the fee well worth it. Imagine you have $10,000 in high interest credit card debt with an APR of 18%. If you paid a minimum payment of just $200, it would take you 94 months to pay off this debt and you would pay $8,622.36 in interest in the process.
Now let's imagine you transferred that debt to the Citi Simplicity® Card to get 0% APR on balance transfers for 21 months (then a variable rate of 16.24% to 26.24%, based on creditworthiness). You would have to pay a 5% balance transfer fee of $500 upfront, bringing your total starting debt to $10,500. However, if you were able to pay $500 per month toward your balance for 21 months, you could become entirely debt-free with zero interest paid during your card's 21-month introductory offer.
Even if you paid less than $500 per month, you would still pay down debt faster and save money on interest during that time. Your results would just vary depending on how much you paid and how consistent you were before your card's introductory offer ends.
A chance to refresh your rewards
Making a plan for how to choose a credit card is no easy task, but it helps if you approach your wallet refresh with an open mind. You may find the supposedly ideal credit card isn't as rewarding as you thought once you start comparing options, and you may even find that you need more than one card to maximize benefits and rewards.
Then again, a little research might show that you already have the perfect credit card for your needs. You'll never know unless you take a closer look, and the new year is the perfect time to do just that.