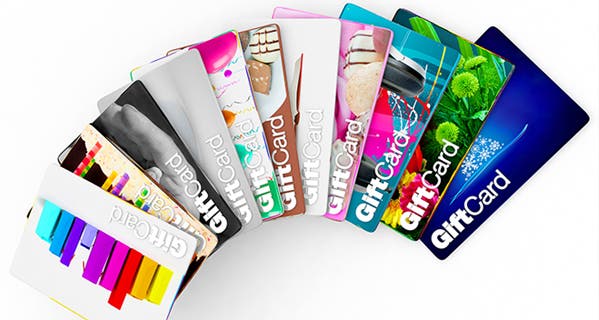 Attention, last-minute holiday shoppers: The Federal Trade Commission is warning consumers about a new gift card scam.
Per the FTC, fraudsters are creating fake websites to sell televisions and other popular electronic items at deeply discounted prices. Upon checkout, they ask the consumer to buy an Amazon gift card and turn over the card's information as payment.
"Unfortunately, if you do, you'll be out the money, and you won't get anything in return," wrote Nicole Vincent Fleming, consumer education specialist at the FTC, in a blog post.
To persuade people the sale is legitimate, the fraudsters will write positive reviews for their fake site. They then shut down the URL before consumers have time to post negative reviews and alert new victims.
"If a merchant other than Amazon.com asks you to pay using an Amazon gift card, it's probably a scam," Fleming wrote. "Amazon's gift card terms don't allow you to use Amazon gift cards to make payments anywhere besides Amazon.com and a few specific sites."
Gift cards remain a popular present since they are easy-to-purchase and allow the recipient to essentially choose their own gift. However, they're prone to various scams, since they are accessible to thieves and don't feature the same fraud protections as other credit cards or other payment methods.
"When shopping online, consider using a payment method that offers protections if you don't get what you paid for," Fleming wrote.
Additionally, according to the FTC, consumers can avoid being the victim of a gift card scam by:
purchasing gifts cards from trusted sources;
inspecting products to make sure that protective stickers haven't been removed or codes haven't been scratched off in order to reveal PIN numbers;
Giving a recipient a receipt so they can verify the card's purchase, should it be lost or stolen.
Consumers also need to do their research before buying a gift card in general. Per a recent Bankrate study, some gift cards, particularly general purpose ones offered by banks or networks, carry purchase, inactivity or card replacement fees. They also may have expiration dates that recipient's should be aware of.
As such, shoppers should always read the terms and conditions before purchasing a particular product. If you receive a gift card this year, you can learn of any fees or caveats by reading the packaging or by calling the 800-number on the back of the card.
You can also use Bankrate's chart outlining the terms and features of 62 different gift cards to help find the perfect last-minute gift for your loved ones this holiday shopping season.
Are you giving a gift card this year? Let us know in the comments below.
Follow me on Twitter: @JeanineSko.