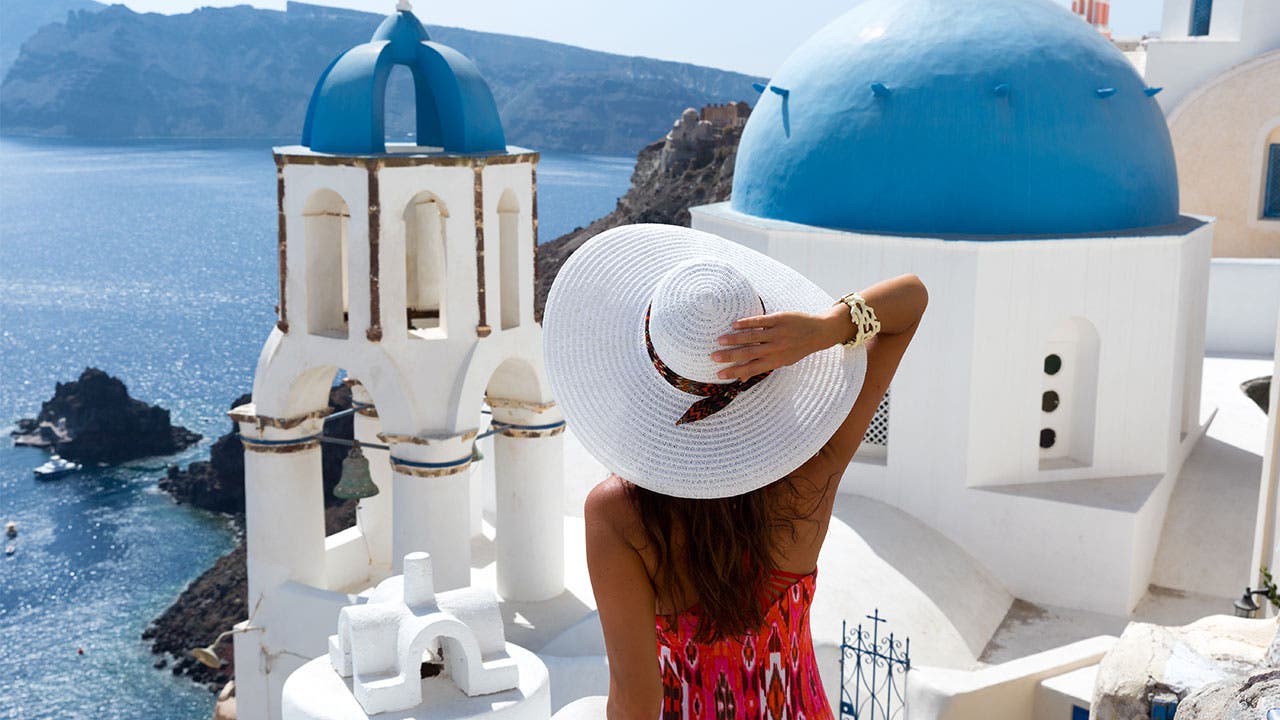 Advertiser Disclosure: This post contains references to products from one or more of our advertising partners.
A year ago this month, Chase introduced the credit card some critics have called the best
travel rewards card ever to be offered.
Tens of thousands of people applied for the Chase Sapphire Reserve card in the first few weeks after its release alone, scooping up a splashy, limited-time 100,000-point sign-up bonus, worth $1,500 in travel (that bonus has since been cut to 50,000 points). The card with the $450 annual fee also came packed with perks, like a $300 annual travel credit, reimbursement for a Global Entry travel pass and free membership to Priority Pass, which operates more than 1,000 airport lounges worldwide.
If you were one of that first group of people to get your hands on the Sapphire Reserve, you soon have a decision to make. Now that you've exhausted your sign-up bonus, is the card still valuable? Should you pay that hefty annual fee again?
"When it comes to deciding if a credit card is worth it, you need to look at points and perks," says Brian Kelly, the founder of the popular travel rewards website The Points Guy. "The Chase Sapphire Reserve is strong on both fronts, but industry-leading on points."
Users earn three Chase Ultimate Rewards Points per $1 spent on all travel and dining purchases and one point per dollar on all other purchases. When used to book travel through Chase, users can redeem those points at a 50 percent premium.
Combined with other perks, Kelly says the Sapphire Reserve remains an extremely valuable card for frequent travellers.
"With an annual fee of $450 and $300 off the bat in travel credits, it is a $150-a-year card, and for that you get an incredible three times the rewards on all travel and dining with no limits, Global Entry, Priority Pass lounge access with unlimited guests and so much more," Kelly says.
Decision time
The annual fee is only worth it if you take advantage of the rewards and perks. Before making your decision, look back at your spending and travel habits over the past year.
"Every time we fly we use the Priority Pass Lounge access," says Monica Storch, a family travel and events blogger based in New York City. "It worked for my whole family when we were flying back from Cancun.
"The airport was crowded and confusing. We went into the lounge and it was like an oasis," she says. "For me, the ability to have the access to something like that, it's more than worth it."
If you rarely spend money on travel or dining out and you don't think you'd come close to earning back that $300 travel credit, it's probably not worth the cost of ownership. If you walk to work, or all of your driving is toll-free, for example, you may not get the full value of the credit. And, if you rarely travel by air, having Priority Pass Lounge access and Global Entry or TSA PreCheck fee reimbursement won't be worth much to you.
Chasing the sign-up bonus
The tipping point for some cardholders may have been the lucrative sign-up bonus. Now that you've exhausted that, it could be time to find another bonus — or a rewards card that better suits your lifestyle.
Both the Platinum Card from American Express and the Citi Prestige Card offer big sign-up bonuses and rich ongoing benefits. If you spend a lot of time in hotels, for example, the Citi Prestige's fourth night free benefit may offer more value than the Reserve's high rewards on dining and travel.
For those who want to juice the most value out of their rewards points, Chase gives you the option to transfer points to one of its partner airlines or hotels like Hyatt, Starwood properties, United Airlines and British Airways. If another issuer offers transfer partners that align more closely with your preferences, that might be enough incentive to consider a card with different alliances.
Closing your account
If the thrill is gone with the Sapphire Reserve, that doesn't necessarily mean you should close the account. When you shut down a credit card account, your credit score can take a hit. Closing that account means you'll have less overall available credit, which could raise your credit-utilization ratio (how much credit you use versus how much is available) — one factor in determining your score.
Instead of ending your card relationship, it might be a better idea to switch to a different card within the Chase family.
The Chase Sapphire Preferred carries a $95 annual fee, waived the first year, and earns two points per $1 on travel and dining spending and one point per $1 on all other spending. Points redeemed for travel booked through Chase are worth 25 percent more.
The Chase Freedom card has no annual fee and pays 1 percent cash back on all purchases with rotating quarterly bonus categories that earn 5 percent on spending up to $1,500.
The bottom line
Keep in mind, no matter what rewards card you own, if you aren't paying the balance in full and on time every month, the high interest rates these cards charge will cancel out the value of any rewards earned. If you frequently carry a balance, consider switching to a low-interest credit card.
EDITORIAL NOTE:
Opinions expressed here are author's alone, not those of any bank, credit card issuer, airlines, or hotel chain, and have not been reviewed, approved or otherwise endorsed by any of these entitie