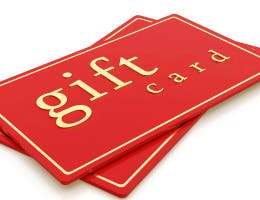 How to get free gift cards
Nothing says happy holidays like free stuff. And this year especially, people are looking for ways to give gifts that won't cost too much but will still be appreciated. Step in, free gift cards.
That's right, you can get free gift cards — at least free in the sense that it won't cost you the price of the gift card to get one. Since gift cards are still expected to be the most requested gift this year, according to the National Retail Federation, it seems like giving someone what they want for free is a no-brainer. Here are six ways to give a great gift that won't break your budget.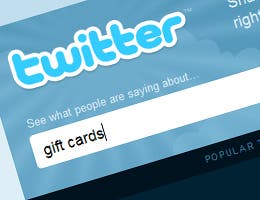 Social media's no Scrooge
You need look no further than your nearest computer to find ways to get free gift cards. Companies are hitting social media sites to gain consumers and to spread the word on deals. You will be alerted to offers by becoming a fan on Facebook or a Twitter follower.
Last year, when Sears jumped on the Facebook bandwagon, it offered $5 gift cards to the first 10,000 people who became fans within a given time frame. They quickly reached that goal, and offered $10 coupons to the next group of fans.
Following Twitterers who hunt for sales and discounts can also lead you to free cards. The buzz on Twitter right now is that Walmart is offering an early Black Friday deal where customers who buy an Xbox 360 will receive a free $100 gift card.
There are also money-saving sites and businesses that offer their own deals. Back in August, GiftCardRescue.com, the online site for exchanging gift cards, had a promotion to get 500 followers on Twitter (#giftcardrescue). One of the first 500 followers would receive a $50 Visa gift card.
Even musician Wyclef Jean (@wyclef) is offering $50 Western Union gift cards to the first 300 people in line at one of his New York concerts.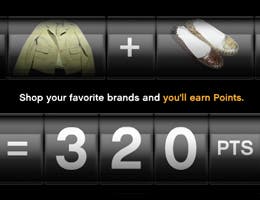 Rack 'em up — points that is
The site MyPoints.com offers Web surfers a way to garner points for shopping online, searching and taking surveys. Registration is free with MyPoints.com, and you earn extra points for booking online travel arrangements. MyPoints.com also offers grocery coupons according to your ZIP code and awards you points for clipping their coupons.
If you know you are going to be doing a lot of online shopping this year, it wouldn't hurt to earn some points that could get you a free gift card. Granted, you'll have to earn 3,500 points before you can get a $25 CVS card or 3,750 before you'll get one to Amazon.com, but they ship for free, which makes it easier.
Beep, beep, free gift card
Car dealerships are always looking for innovative ways to lure people through the door, and gift cards have proved to be good bait. Last year, Dodge and Ford dealerships gave away $50 gift cards to those who test drove their cars and trucks. Although these were national promotions, many local dealerships offer their own promos, giving out everything from free gift cards to free turkeys around Thanksgiving.
Check online for national deals, as well as in your mailbox for local giveaways for test drives. If you really just want the gift card and aren't ready to buy a new car, tell the salesman upfront and you won't waste his time or yours.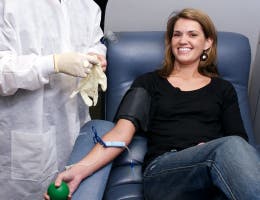 Vampires — in December?
No, reading "Twilight" or watching "True Blood" won't net you gift cards, but donating blood to your local Red Cross just might. A recent blood drive in Aurora, Ill., had a raffle for $500 gift cards to Best Buy, as well as $500 gas cards. And in September, the NYC Blood Service held a blood drive with LoHo Realty where donors each received an iTunes gift card.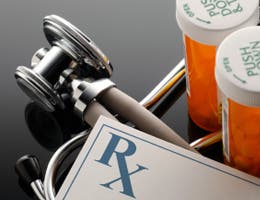 Switch and you shall receive
As pharmacies pop up in Walmart, Target and local grocery stores, the competition for your business gets more fierce. To gain customers, drug stores are offering coupons that can be redeemed for gift cards when you transfer your prescription. Rite Aid has coupons for free $25 gift cards to its stores, for each prescription you transfer, up to two, for a total of $50 in gift cards. CVS and Walgreens also have offered similar deals in the past.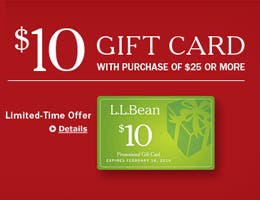 Spend till you get
Stores love people who shop. They love it even more when you come back and shop again. This year you can earn free gift cards by spending a certain amount of money in stores or online. At L.L.Bean, if you spend $25 or more in store or online, you get a free $10 gift card. Kohl's offers Kohl's Cash: spend $50 and you get $10 in Kohl's Cash to use within a certain length of time. No, this isn't a gift card, but it can be used to buy a nice gift.
Searching online and at your favorite stores, as well as signing up for stores' e-mail newsletters, will help you find out when they offer specials and gift card deals.
Tools and resources
Gift cards will be the No. 1 present this year, according to the 24th Annual Holiday Survey conducted by Deloitte. As people cut back on spending, a free gift card may help you keep giving.
Do you know of a way to get free gift cards that we may have missed? E-mail us!
30 Days of Holiday Savings:
See more tips | Get tips by e-mail