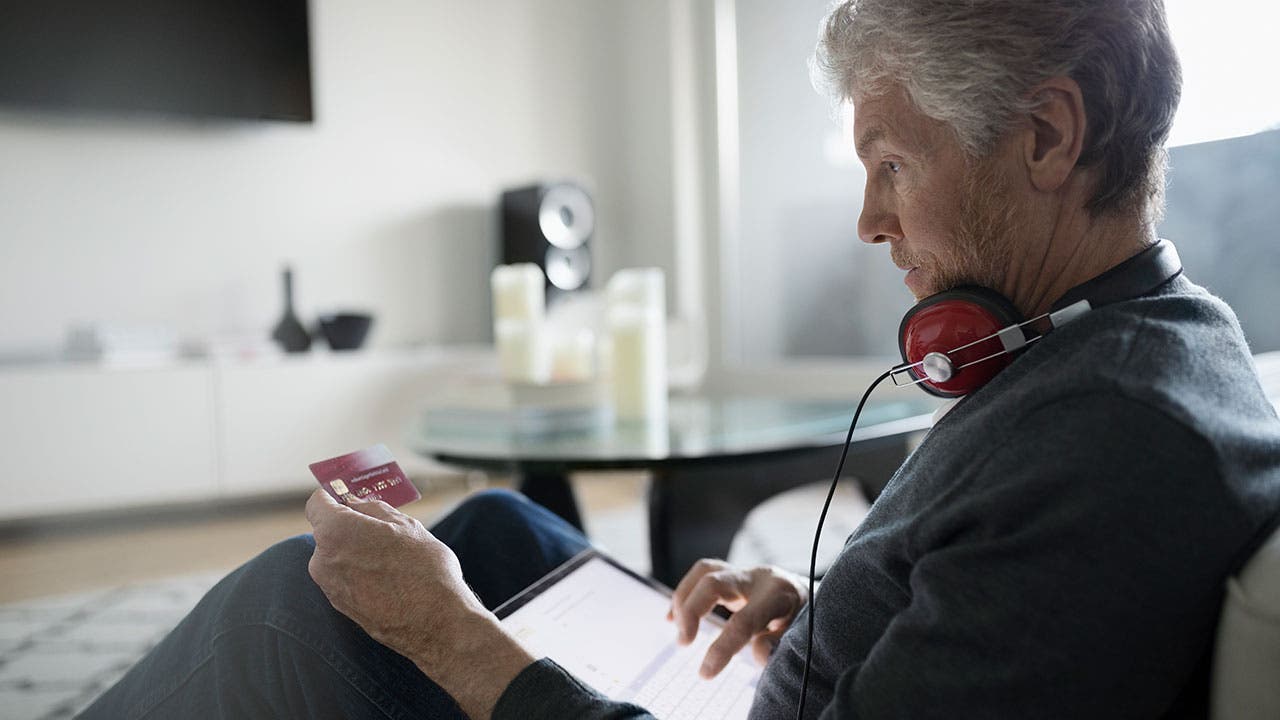 Advertiser Disclosure: The credit card offers that appear on the website are from companies from which this site receives compensation. This compensation may impact how and where products appear on this site (including, for example, the order in which they appear). This site does not include all credit card companies or available credit card offers.
Information about credit cards and card offers is accurate as of the date of publication.
Closing a credit card is a big decision that can easily be mistaken for a small one.
When it comes to how to cancel a credit card, there are two ways: the right way and the wrong way. The right way can help you enjoy more control over your spending and avoid serious hits to your credit score and leave you feeling more confident. The wrong way could have the opposite effect, especially on your credit.
Canceling your card the right way will — at worst — lead to a short-term dip in your credit health. It's useful to understand why as you go about making the most informed decision possible.
The cancellation-credit connection
Credit score affects your viability as a borrower on everything from credit cards to car loans to mortgages. Five key components make your credit score:
Payment history — Your track record of paying bills on time
Credit utilization — The percentage of your available credit in use at any given time
Credit history — The length of time you've been an active credit card user
Total credit mix — The number and variety of credit lines you currently hold
Latest activity — Your recent inquiries and newly-opened accounts
Canceling a credit card can have both direct and indirect implications for all five of those factors. Obviously, one fewer card could mean a measurable hit to your total mix.
Less obvious is the question of autopay. Say the card you cancel is one you use for a utility bill's autopay system. You cancel the card, forget to replace it in the autopay portal, and before you know it you've missed a payment. That oversight could mean real hits to your payment history and credit history.
By any measure, canceling your credit card is worth some contemplation. Broadly speaking, cardholders in solid financial standing with solid spending habits should consider hanging tight. Canceling a card, while especially tempting under the lure of fancier cards with fancier rewards, could lead to more trouble than it's worth.
The how-to's of closing your account
The cancellation process is simple, given the at-times complex nature of credit building. Look for the assistance number on the back of your card, call and tell the customer service rep that you're ready to cancel. Here's what to be mindful of along the way:
Unpaid balances
Unsurprisingly, no issuer looks favorably on a card cancellation when it's still carrying a balance. Log into your account and make sure you've got zeros across the board before you even pick up the phone. The best bet is to taper off your spending weeks before you make the call. That way there's no room for error.
Unused points
While it won't hurt your credit, sacrificing hard-earned rewards may hurt your consumer self-esteem. Don't let your miles, bonuses and cash back go unclaimed. Take one last sweep of your rewards portal and make sure you've rung out every last point.
Counteroffers
After revealing your intentions to the card issuer, you may get some pushback in the form of a counteroffer. Expect to hear lower interest rates or last-minute perks. Depending on your circumstances, it could be worth hearing them out. Have a game plan going in. Where are you willing to budge? What are your non-negotiables?
Credit reports
A few months after it's all said and done, you'll want to check your credit report (which you can do for free by signing up with Bankrate) to ensure the credit bureaus are on the same page. Make sure your credit card is off your record. It's rare, but reporting errors do happen, and there's no sense in falling victim to the potential damage. If the card is still attributed to you, call the issuer immediately.
Insurance
While the written letter continues toward extinction, it still has a place in the world of consumer advocacy. Once you've agreed to cancel your card over the phone, follow up with some snail mail to affirm the cancellation. Nothing poetic — all it takes is a brief note that you've paid off your balance and cancelled your card. We'd recommend asking the issuer for a statement of receipt to keep for your records.
When should you cancel a credit card?
Closing a credit card account is well warranted under select circumstances, including:
When shouldn't you cancel a credit card?
Certain cases may look like the time and place to cancel a card, when in fact they're just the opposite.
One-card account holders — If you have only one active credit card, think long and hard before you ditch it. Going from one card to none could influence nearly every component of your credit score. And while it may not feel like a big deal now, who knows how you'll feel in the future? Applying for a new card gets tricky with only a short credit history to back you.
Oversimplifying — Don't confuse consolidation with reduction. Simplifying your finances is often seen as a good thing, but no one should act so conservatively as to forfeit opportunity. Provided you spend responsibly and pay off your balance every month, use your prudence to your advantage and keep the cards that reward you for it.
All at once — Canceling more than one card at a time won't do your credit score any favors. All the credit history and utilization you've poured into 2+ cards will be gone in an instant. Plus, you'll lose the available credit you've built up to support your bigger purchases or rainy-day funds.
Before you cancel your credit card
Remember: You do have options. If reading to this point has given you any cause of concern about canceling a card, fear not: A happy medium exists.
To keep you as a customer, some issuers will gladly swap your current card for one with lower interest or smaller annual fees. Instead of losing a credit card you're not using, think of it as gaining a credit card you will use.
Another alternative if you'd rather not risk your credit score? A simple change to your spending habits. Take your underutilized card and commit to a modest expenditure every month. For most, it could be as simple is tethering it to your electric or phone bill. That way, you'll maintain your credit score and shed the anxiety around a dormant card.
Manage your credit and your expectations
Regardless of how you cancel your card (or your reasons for doing so), your credit score may not make it out completely unscathed, at least for the short term. It's best to keep your expectations measured and look for ways to minimize the hits as opposed to avoiding them altogether.
The good news is that responsible credit card usage can help heal the wounds faster than you'd think.
This editorial content is not provided or commissioned by any of the referenced financial institutions or companies. Opinions, analysis, reviews or recommendations expressed here are the author's alone, not those of any financial institutions or companies, and have not been reviewed, approved or otherwise endorsed by any such entity. All products or services are presented without warranty. Bankrate.com is an independent, advertising-supported publisher and comparison service. This post contains references to our partners, and Bankrate may be compensated in exchange for featured placement of certain sponsored products and services, or your clicking on certain links posted on this website.