You're likely thinking about buying that special someone a gift card this holiday season. Before you do, ask yourself: Is that something your friend, family member or co-worker actually wants?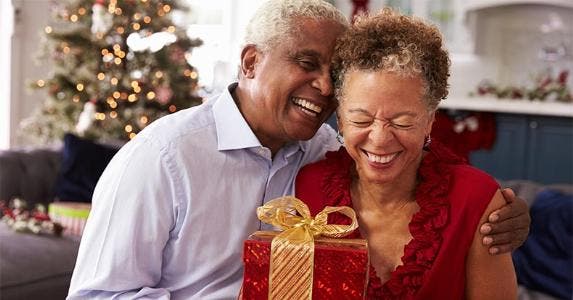 More than half of all consumers say at least some of the presents they plan to give this year will be gift cards, according to a new national Bankrate survey.
But just 27 percent of Americans say they would prefer to receive a gift card over an actual gift during the holidays.
"Generally, I think if a family member or a friend gave me a gift card I'd find it tremendously disappointing," says Jenny Chang, 32, an account director at PKPR, a New York City public relations and marketing firm.
Survey
Gift card survey: Security features increase
Bankrate finds more gift cards offer PINs and features appealing to online shoppers.
Chang says she finds gift cards to be thoughtless presents, particularly if you need to supplement the card with your own money to get anything worthwhile.
"For example, my sister received a $50 gift card to Tiffany's," Chang says. "If you're going to buy a gift card from a luxury retailer, you should consider the amount and whether it's enough for someone to be able buy something with it."
In our survey, younger millennials ages 18-25 were the age group most likely to favor gift cards (34 percent), but they also were the group most likely to prefer a tangible gift (57 percent). By comparison, consumers between ages 62 and 70 were the least likely to say they want an actual gift (44 percent).
RATE SEARCH: Want to earn points toward your next vacation as you shop for the holiday? Find the right rewards credit card for you today.
One reason someone might prefer to receive a gift card? It can be a more difficult present to screw up.
"I think some of that is we just don't trust that Grandma or Aunt Millie is going to get us something that we like," says Ben Jackson, an analyst who studies gift cards and other prepaid payment methods for consulting firm Mercator Advisory Group. "People are more sure of their ability to buy than they are of their friends' and family's ability to shop for them."
Adults of all ages plan to give gift cards
With the exception of adults 62 and older, a majority of every generation in our survey indicates they will give at least some gift cards this holiday season. Forty-nine percent of Americans ages 62 to 70 and 37 percent of those 71 and older say they plan to give them.
Still, no age group favors gift cards as their go-to present. Just 11 percent of adults suggest most or all of their presents will be in the form of store-branded or general-purpose cards.
Some of the reluctance to make gift cards the dominant gift might stem from the "psychology of, 'If I give you a gift card, does that mean I like you less?'" Jackson says.
Forty-nine percent of Americans ages 62-70 say they plan to give gift cards.
"I have never handed (a friend or relative) a card with a gift card in it," says Carrie Aulenbacher, 38, an author in Erie, Pennsylvania. "I have to give you something. You loved being a kid on Christmas because you got to run down the hall and see stuff under the Christmas tree.
"I like to look at everybody as a kid who wants to get something on Christmas or a holiday. I can't just give you a card," she says.
RATE SEARCH: Here's a great shopping tip, for your personal portfolio: Shop Bankrate today for the best high-yield CD rates.
Gift card buyers give it some thought
But when consumers do pick up a card at the coffee shop or at the big display in the grocery store, it's generally not because they couldn't think of anything else or were in a rush. Fifty-seven percent of adults say they buy gift cards because they think it's the best gift for the recipient, according to our survey.
Just 22 percent say they buy gift cards only when other possibilities fail to inspire. And only 9 percent say they buy gift cards because they need a last-minute present.
Gift cards may be a particularly good choice when you know someone enjoys a particular hobby or favors a certain store but you don't know exactly what to get.
"We know the kid plays Little League, but I don't know what equipment he needs, so here's a gift card to Dick's (Sporting Goods)," Mercator's Jackson says.
Gift cards purchased throughout the season
To be sure, gift cards are a measure of last-minute convenience for some. More than one-quarter (26 percent) of the people Bankrate surveyed say they plan to make their first gift card purchase "right before the holiday."
Particularly when it comes to digital or e-gift cards, retailers "see a fair amount of panic-buying" on Christmas Eve and Christmas Day, Jackson says.
But the bulk of Americans plan to begin buying gift cards well before the holidays, with 12 percent saying they'll make their first purchase before Thanksgiving.
RATE SEARCH: Avoid a holiday hangover of high interest charges. Find a low-rate credit card today.
"I think holiday giving is mostly about giving a gift, something very personal," says Euphemia Erikson, a vice president with First Data, a payment technology solutions company. "For this particular time of year, I think we all go out with the hopes of buying that perfect gift for someone we love or care about or someone we're forced to buy for in an office pool."
She adds: "A gift card is a viable option if you fail."
Methodology: Bankrate's survey was conducted Oct. 20-23, 2016, by Princeton Survey Research Associates International with a nationally representative sample of 1,000 adults living in the continental U.S. Telephone interviews were conducted in English and Spanish by landline (500) and cellphone (500, including 299 without a landline phone).
Statistical results are weighted to correct known demographic discrepancies. The margin of sampling error is plus or minus 3.8 percentage points for the complete set of data.