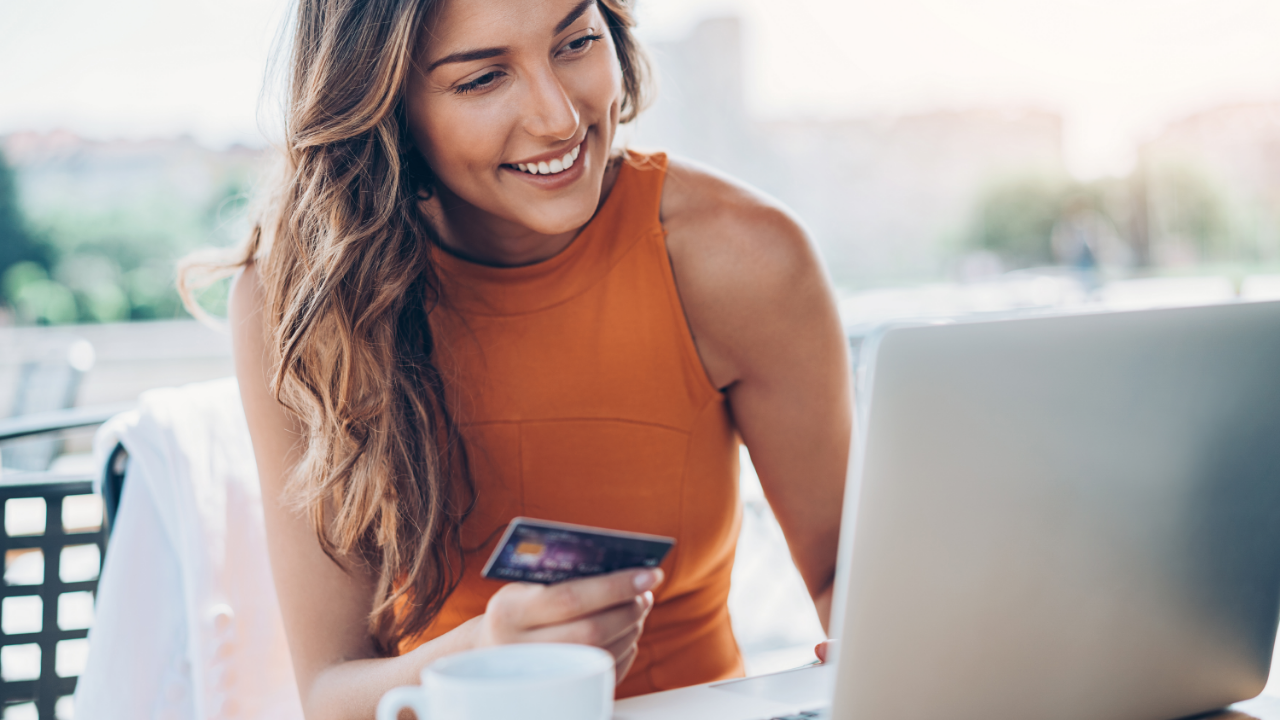 When choosing a credit card, there are several factors to consider: rewards, annual fees, travel perks — the list goes on. It's easy to feel the need to pick the card with the most to offer; but the reality is you need to be looking internally, first. What's most important for your current financial situation? What features most align with your lifestyle?
Let's take a closer look at these questions and others you should be asking to find your ideal credit card.
Credit score
Knowing your credit score helps to narrow your search by revealing the cards you're eligible for. Cards for people with poor or fair credit won't have high level rewards, but will meet your needs. There are also credit cards designed to help build (or rebuild) your credit.
Student cards are typically easier to qualify for, allowing new credit card users to start boosting their credit.
A secured card is another common way to improve your credit score. These cards give you the ability to deposit cash collateral to establish your credit limit.
If you have good or excellent credit, you'll have a broader catalog of cards to choose from, with the potential to be approved for a top-tier credit card.
Financial standing
Once you've cut down on the vast selection of credit cards, it's time to think about which types of cards make the most sense for your financial standing.
Do you have outstanding debt in multiple places that you'd like to consolidate? A balance transfer credit card allows you to combine your credit card debt to pay it down easier. With most balance transfer cards, you'll pay no annual fee with a zero percent APR introductory period.
If you don't expect to be able to pay off your credit card balance in full each month, a low APR card may be on your radar. For cards with variable interest, you'll want to read the fine print or ask a few questions beforehand. Credit card companies have the ability to raise your interest percentage, so you should know how to avoid the penalties that would cause a spike in your rate.
If strategizing to make payments over time is something you're looking for, a low interest card might be for you. Low interest credit cards can come with many different benefits. Some offer great travel rewards, some are best fit for your everyday purchases, some double as a balance transfer card and in certain cases, you can qualify for a card with zero percent interest.
You have enough options to not have to sign up for the first low-rate offer that lands in your lap. Check the details. Maybe the current rate only lasts six months. Maybe the credit card has a high annual fee to make up for the minimal interest rate. Maybe the features simply don't fit your needs. Doing your research can like a lot of work, but it's necessary.
Breaking out the benefits
Choosing a credit card with benefits isn't the hard part – choosing the benefits that best fit your lifestyle is.
Travel card benefits
There are plenty of travel cards with serious benefits. Your everyday purchases earn you points and miles that can be redeemed for rewards like flights, cruises, hotel stays and more.
The top travel cards offer ways to earn points and miles fast. They also have associated perks, granting you access to airport lounges, reimbursements for lost luggage and offering travel insurance.
Rewards and business card benefits
If you want a top tier rewards card, a solid credit score is likely a must, but you should take the time to explore your options.
Earning cash back on your purchases is one of the most common ways to be rewarded. Cash back credit cards reward you at different levels, so there are options for most potential cardholders — even those with less-than-ideal credit scores.
For cards offering rewards, the places you most frequently spend your money should be strongly factored into your search. Not one for cooking? No worries — for both cash back and points-earning rewards structures, there are cards that will reward you extra for paying your restaurant bill. The same goes for several other spending categories, such as gas stations, entertainment, grocery stores, Amazon purchases and more. Some cards even offer rotating categories to strategically earn your rewards.
If you're a current or aspiring business owner, there are plenty of business cards that provide benefits like expenditure tracking, generous rewards, flexible ways to redeem points and more.
Maybe customer service is high on your list of must-haves. A list of credit card issuers with the best customer service should be in your sights as well.
Other questions to consider
After filtering the cards that fit your financial needs and contain your favorite perks, it's crucial to begin digging below the surface.
You might've already decided you're looking for a card with low interest and decent cash back rewards, but there are still a few things to investigate. For instance, which card offers the best promotional low interest period? Which has the spending categories that make the most sense for where you spend your money? Do the rewards expire?
Most of your questions will be specific to your scenario, but there are also some constants:
Is the card widely accepted?
Does the card have a monthly spending requirement?
How harsh are the late fees?
Can this card help me upgrade to a better card in the future?
Bottom line
Knowing your own needs is most important when choosing a credit card. There are a lot of offers out there, but approaching the process with an attention to detail can help improve your credit, spending tendencies, overall financial well being and peace of mind.