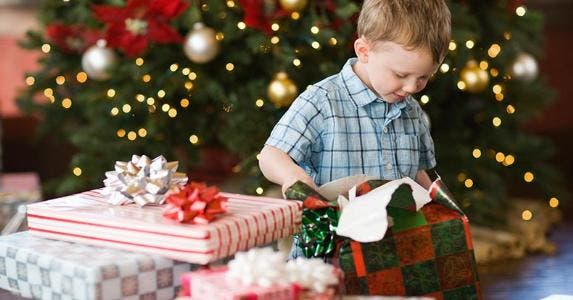 There's a lot of pressure on consumers to spend during the holiday season, and many people turn to credit cards to fund the festivities.
We talked to professors and personal finance experts about the credit card trends they're seeing this season. Following are their views on credit usage and tips for managing debt during the holidays.
CARD SEARCH: Choose among dozens of balance transfer offers from our partners now.
---
Very merry season for card companies
The holiday season is characterized by high levels of consumer spending, with credit card companies benefiting significantly. Every year, it seems that retailers try to increase the number of days devoted to holiday spending. … I expect a slight increase in consumer debt levels to continue to increase (consumer credit increased at a seasonally adjusted annual rate of 7 percent during the third quarter 2016) through the fourth quarter.
— Peter J. Nigro, Ph.D.; Sarkisian chair in financial services, professor and chair, finance department, Bryant University
---
The price of materialism
Economic growth depends on ever-increasing consumption. It's about 70 percent of GDP. But in an environment of near-stagnant real wages, cold logic demands that consumers take on ever more debt to support economic growth. Most economists assume growth is the answer to every problem, that 'more is better.' But piles of research by psychologists illustrate that materialism is the source of individual unhappiness and social malaise.
— Susan Jacobson, Ph.D.; professor, economics, finance, liberal studies and global environmental awareness, Regis College
---
Plan now for next year's holiday shopping
U.S. consumers have broken records in the second quarter of 2016 with $34.4 billion in credit card debt. One of the major trends we are seeing now is the most credit card debt being accumulated while the smallest pay-downs are occurring, which is never a good sign going into the holiday season for the economy as a whole or for the individual household. Outstanding balances on credit card debt by the end of the year, December 2016, are projected to be above the $1 trillion mark for the first time.
This means that the average amount that is owed by households that are in debt is projected to rise by the end of the year to a very dangerous and risky $8,500. Instead of borrowing, I'd recommend saving for the holidays early on, perhaps all year long even. Once you are paying down those credit cards, your plan and focus should always be on the highest interest rate card first. Do not dip into your retirement savings; rather if you must, dip into your regular savings account(s).
— Sahar Bahmani, Ph.D.; associate professor of economics College of business, economics and computing, University of Wisconsin-Parkside
CARD SEARCH: Compare balance transfer credit card offers on Bankrate today.
---
Cardholders are getting smarter
Traditionally, credit card debt goes up during the holidays. But in the last couple of years, people are more conscious of credit card debt. People are using credit cards that have rewards. … In fact, people are moving away from store-specific cards because they are using debit and credit that have more global-type rewards.
— H. Terrie Cloud; senior vice president, ICI Consulting
---
Not too late to tame your holiday spending
Christmas and gift-giving go hand in hand. Early indications are that the average expenditure for gifts this year is expected to be greater, if only slightly, than last year.
Here are a few suggestions for use of credit cards during the holiday season:
Set a limit on how much to spend on gifts per individual and in total.
Keep track of expenditures by keeping receipts in a special place and keeping a running total of the expenditures. Compare the running total to the budgeted amount.
If possible, use only one card. When the first statement arrives, budget how much can be paid and try to pay the balance off in three payments. The longer there is a balance, the more finance charges that will accumulate and the longer time it will take to pay off the outstanding balance.
— Larry R. White, Ph.D., CTP; chair of banking and professor of finance, East Tennessee State University
---
Be mindful of the warning signs
Our survey shows consumers still rely heavily on credit cards for holiday purchases, which is great if they are spending responsibly. Used properly, credit cards are a helpful tool for building credit. But if you aren't careful about how much credit you use or you don't pay your balance in full and on time, it can hurt your score. This season, we're urging consumers to be financially smart:
Build a budget before they shop.
Don't spend more than they can afford.
Understand and monitor their credit score.
CARD SEARCH: Apply for a new 0 percent interest card now.
— Heather Battison; vice president, TransUnion
---
Store cards can be a trap
(One credit card trend is) opening new store cards to benefit from the new card member discount offered to holiday shoppers who find that extra savings irresistible.
An additional 10 to 20 percent off a purchase tempts many shoppers into opening a new store card, especially during the holiday season. However, this savings strategy is anything but smart; store cards carry low credit limits and high interest rates, which can prove dangerous to a credit score if not carefully managed.
— Andrea Woroch; consumer savings expert
---
Heavy card use at lower incomes
PricewaterCoopers recently predicted that consumers will spend 10 percent more during the 2016 holiday season than during 2015. … What is a boon for both brick-and-mortar and online retailers can be a hefty bill for many households.
And consider this: PwC also predicts that "consumers with annual household incomes less than $50,000 will likely increase their percentage spending levels even more than consumers overall." That increased spending will undoubtedly be charged to a credit card, meaning many families may spend the first half of 2017 paying off their holiday generosity, plus interest.
— Ian Atkins; analyst, Fit Small Business
---
Large amounts charged at high rates
This time of year, we see many members charging large amounts of money on credit cards with higher-than-normal interest rates. The best way to pay down your debt is to make sure you are using a low-interest card, under 10.99 percent, when spending for the holidays.
— Dustin Jacobs; vice president of marketing, BrightStar Credit Union
---
After splurging, save
The keys to avoiding the holiday credit meltdown are planning and discipline. The planning involves saving all year to accumulate an appropriate amount. The discipline is to stop spending when that money is gone, no matter what the kids might ask for or the spouse might expect.
The key to recovering from the holiday credit splurge is saving. If the saving for next year doesn't start immediately, events will just repeat themselves. Yes, the debt must be paid, but consumers who never save never get out of debt.
— Mike Sullivan; personal finance consultant, Take Charge America