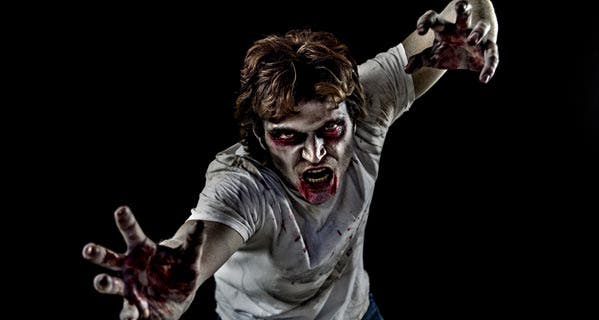 Some of the nation's biggest banks are poised to finally put certain zombie debts to death.
Per a report from the New York Times, Bank of America and JPMorgan Chase have agreed to remove all credit card debts discharged in Chapter 7 bankruptcy from consumer credit reports within the next three months. Citigroup said in a written statement it is nearing an agreement to effectively do the same.
The changes are related to pending litigation that accuses the banks, along with Synchrony Financial, of leaving discharged credit card debts on consumer credit reports in an attempt to get them to repay.
Why should you care?
Federal law requires financial institutions to stop reporting defaulted credit card accounts, once they've been discharged through a bankruptcy.
"The bankruptcy then indicates that (it was) taken care of," says Ira Rheingold, executive director of the National Association of Consumer Advocates. "The notion that it should stay on your credit report is inaccurate and it does damage to consumers."
Consumers are doubly penalized by credit scoring models if a bankruptcy and the credit card debt it eliminated both appear on their credit report. The effects can make it harder to get future financing. It can also hurt someone's chances of getting a job, since some employers won't hire prospects with delinquent accounts on their credit report.
The rest of the story
JPMorgan Chase declined to confirm the Times report or comment as to why discharged debts may have been reported, citing ongoing litigation. Synchrony Financial did not respond to request for comment, but the Times notes that it agreed to provide similar relief to consumers late last year.
Bank of America said in an email statement it believes its reporting on sold credit card accounts to be accurate.
"However, given the issues raised by the court, we have made the decision to delete credit reporting for the sold credit card accounts," spokeswoman Betty Riess said.
What to do if a zombie bankruptcy comes for you
The Times notes that, should these agreements pan out, the banks' decisions will help more than a million Americans.
In the interim, there are a few steps you can take, should a discharged bankruptcy debt continue to appear on your credit report.
For starters, don't pay the debt, Rheingold says, because you no longer owe it. Instead, file a dispute with the credit bureaus (Experian, Equifax and TransUnion), asking to have it removed from your reports. They'll launch an inquiry into the data.
You can help your case by providing the credit bureaus with as much information as possible to prove the debt is, indeed, dead.
"Attach your bankruptcy discharge notice that listed that debt on it," Rheingold says. That way, "If (the bureaus) don't fix it, you have them on a fair credit reporting violation."
You can also consult your bankruptcy attorney, he says. They may be able to provide more assistance with the problem.
Check out this Bankrate article for more information on fixing errors on your credit report!
Follow me on Twitter: @JeanineSko.