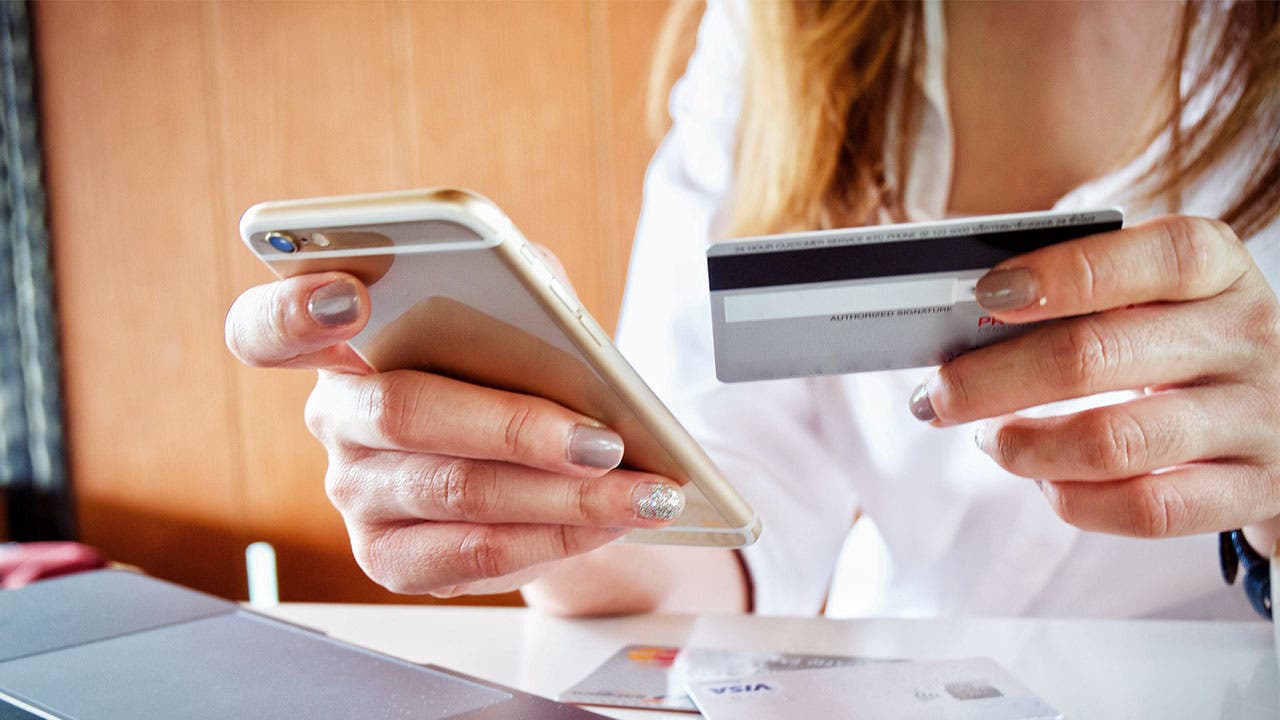 Advertiser Disclosure: The credit card offers that appear on the website are from companies from which this site receives compensation. This compensation may impact how and where products appear on this site (including, for example, the order in which they appear). This site does not include all credit card companies or available credit card offers.
Information about credit cards and card offers is accurate as of the date of publication.
Editor's note: Some of the offers on this page may be expired. Check out our Best Credit Cards page for the most up-to-date offers for our favorite credit cards.
Knowing how to choose the right credit card — and how to use it — can help you stay out of debt, earn rewards and even boost your credit score. Use these credit card tips to learn how to manage your credit cards, maximize your rewards and improve your credit history.
The best credit card tips of 2019 are all about understanding how credit works — because the more you know about credit cards, the better prepared you'll be to use credit responsibly.
Best Credit Card Tips of 2019
How much of your credit card should you use?
Use as little of your available credit as possible. Why? Because your credit score is determined in part by what's called a credit utilization ratio: the amount of credit you're currently using compared to the amount of credit you have available. A lower credit utilization ratio equals a higher credit score.
If you're the kind of person who puts all of their spending on credit cards, that's fine — in fact, it's an excellent way to earn credit card rewards. Just pay off those balances in full as soon as possible so you can avoid a high credit utilization ratio.
Is it better to pay off your credit card early?
Paying off your credit card early is a great way to keep your credit utilization ratio down. If you have a $2K balance on a card with a $10K credit limit, for example, paying off that balance as soon as possible will lower your credit utilization ratio (0:10,000 instead of 2,000:10,000). This, in turn, should give your credit score a boost.
If you are carrying a balance on your credit card — that is, you're not paying off your credit card in full every month — making an early payment on that balance can lower the amount of interest you pay on your debt.
Don't wait until your due date to make a credit card payment. Pay early and reap the benefits.
Should you change your credit card payment date?
A lot of people don't know that they can change the date their credit card payments are due. Not all credit cards allow you to change your payment date, but if you can, here are two good reasons to get it done:
You can schedule the payment for a day when you're flush with cash. Making a credit card payment on payday is very different from making a credit card payment the day before payday. If your credit card bill comes due on a day when you don't have a lot of money in the bank, change it for a day when your bank account is full — it's a great way to prioritize debt repayment and avoid carrying a balance.
You can schedule all of your credit card payments on the same day. If you have trouble remembering that one credit card payment is due on the 5th and another credit card payment is due on the 13th, change your payments so they all come due on the same day. That way, you can make all of your credit card payments once a month and check that item off your to-do list.
What is the best way to manage a credit card?
Credit card companies offer plenty of tools to help you manage your credit card — so use them! Apps and online accounts give you access to your card balance, your reward balance and often your credit score. Plus, you can make credit card payments or flag fraudulent transactions with a few simple taps or clicks.
Combine your credit card app with a top personal finance app such as Mint, YNAB or Simple, and you can manage your credit cards and your budget simultaneously. Check in with your apps every day to make sure you aren't overspending, then use these tools to help you get out of debt, save up for your next vacation and make sure you're redeeming every credit card reward you earn.
How do balance transfer credit cards work?
Balance transfer credit cards allow you to transfer a balance from an existing credit card onto the balance transfer card. Once the balance is transferred, you generally have several months to pay it off interest-free. This is often a smart way to pay down credit card debt, especially if you're dealing with high-interest debt.
The best balance transfer credit cards come with low balance transfer fees and long 0% intro APR periods, giving you lots of opportunities to pay off that old debt without paying interest. The Wells Fargo Platinum Visa card, for example, charges a 3% fee on balance transfers made within the first 120 days of opening the card (the fee bumps to 5% after 120 days), and offers 18 interest-free months to help you pay down that balance and get out of debt (then a variable APR of 13.74%-27.24% will apply).
The information related to the Wells Fargo Platinum Visa Card has been collected by Bankrate and has not been reviewed or provided by the issuer or provider of this product or service.
How can you avoid interest on your credit card?
The best way to avoid interest on your credit card is to pay off your balance in full, every time. However, there's another good way to avoid interest, and that's with a 0% intro APR credit card. These credit cards offer an interest-free grace period that lasts around 12–18 months, depending on the card.
If you're planning on putting a lot of money towards a big project, like home improvement or gardening, a 0% intro APR credit card can act as an interest-free loan. Just make sure you're able to pay off any purchases you put on the card before the interest kicks in!
What type of credit card is best for you?
Before you can decide which credit card is best for you, you need to understand the types of credit cards that are available: travel credit cards, cash back credit cards, student credit cards, credit cards for people looking to rebuild their credit, and many more.
Then you need to take a look at your credit score. If your score isn't good or excellent, you might not be eligible for some of the best credit cards on the market — so you might want to improve your credit score before you start applying for new cards.
Ultimately, you'll want to ask yourself what you hope to get out of your new credit card. Are you going to use it to pay down debt, save money on travel or earn rewards on everyday expenses? Once you know what you want, you can start comparing credit cards and narrowing your options until you find the best credit card for your current situation.
Need some more help? We've got seven questions to ask yourself before choosing your next credit card.
How do you build and maintain a good credit score?
If you want to build and maintain a good credit score, you need to:
How can you maximize your credit card rewards?
If you want to maximize your credit card rewards, here are a few tips:
Know which of your credit cards offers the best rewards for which purchases. If you've got one credit card that offers 3% cash back on groceries and gas and 1% cash back on everything else, and another card that offers a flat 1.5% cash back on all purchases, use the first credit card for groceries and gas and the second credit card for the rest of your shopping.
Make sure you earn your new cardmember bonuses. Credit cards often give out their biggest rewards in sign-up bonuses, so if you have the chance to earn $500 or 50,000 points by putting $3,000 in purchases on your credit card in your first three months as a cardmember, make sure you get that bonus! (If you can't afford to put that much on your credit card, it's a good sign that this isn't the best credit card for you. Look for a card that offers a bonus for new cardmembers who spend $500 in the first three months, like the Capital One® Quicksilver® Cash Rewards Credit Card.)
Use every points-earning tool the credit card offers. If you have a Wells Fargo card that earns Go Far® Rewards, don't ignore the Earn More Mall — it's one of the best ways to earn more points! Likewise, Southwest cardholders who want to earn more Rapid Rewards® points should take advantage of Southwest Rapid Rewards Dining. Most credit card rewards programs have points-boosting offers like these, so use them to earn as many rewards as possible.
Should you cancel your old credit cards?
Don't cut up your old credit cards! If you've got a credit card that you're no longer using — maybe because you got a new credit card that offers better rewards — the best thing you can do is keep that credit card active with a $0 balance.
Why? Because one of the factors that goes into your credit score is called "age of credit." The older your credit history is, the better your credit score gets. Closing a credit card removes it from your credit history, shortening your age of credit and potentially lowering your credit score.
Closing a credit card also reduces your credit utilization ratio. Since you now have less available credit, your utilization ratio increases even if your total debt remains the same — and that's not great for your credit score, either.
If the credit card you're not using anymore charges an annual fee, it might be worth the hit to your credit score to close your account. If not, keep the credit card open so you can keep your credit score as high as possible.
This editorial content is not provided or commissioned by any of the referenced financial institutions or companies. Opinions, analysis, reviews or recommendations expressed here are the author's alone, not those of any financial institutions or companies, and have not been reviewed, approved or otherwise endorsed by any such entity. All products or services are presented without warranty. Bankrate.com is an independent, advertising-supported publisher and comparison service. This post contains references to our partners, and Bankrate may be compensated in exchange for featured placement of certain sponsored products and services, or your clicking on certain links posted on this website.