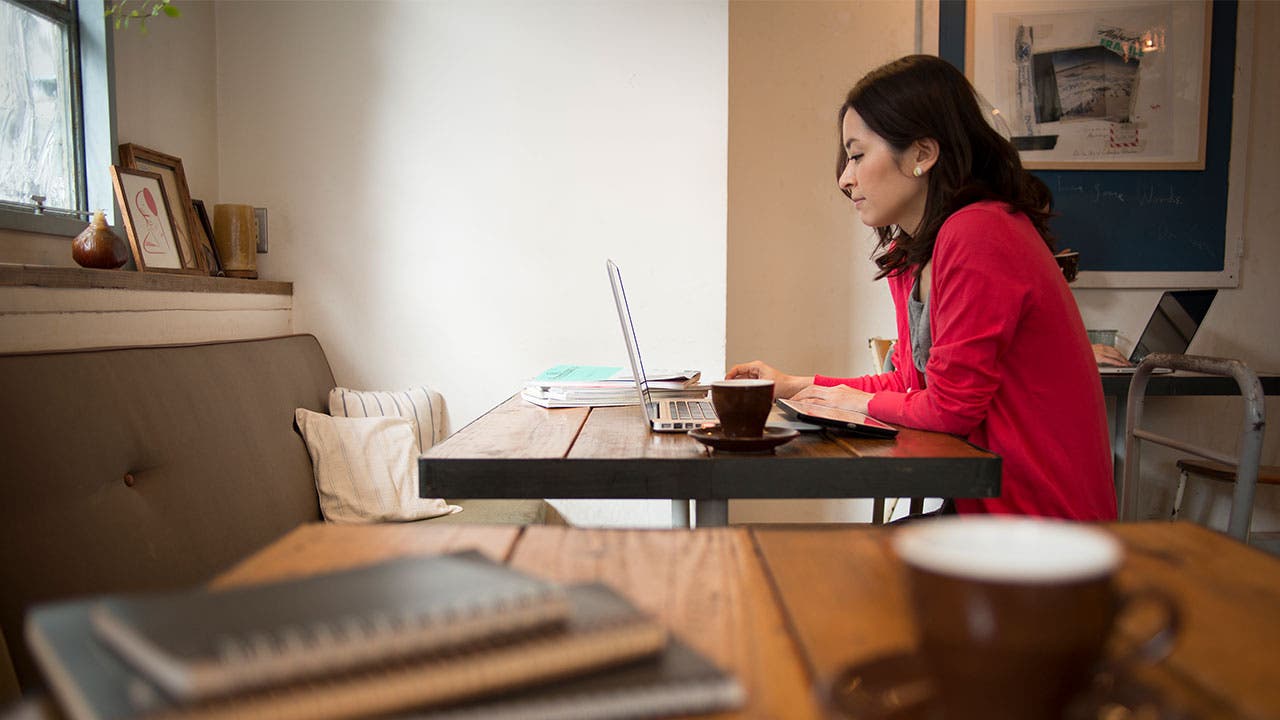 Today it's easier and faster than ever to apply for a credit card.
All it takes, in most cases, is filling out a brief online form and waiting a few minutes to find out if you're approved. It's so easy to apply for a credit card online, in fact, that it's important to be cautious. A speedy approval is nice, but it's even more important to make sure you apply for the right card for you while keeping your personal information safe.
Here's what you need to know about how to navigate the application process.
Getting prepared to apply for a card online
It's easier to apply for a card if you start by gathering some key information about your situation. First, make sure you know your credit score.  That number will help you narrow down the cards that are available to you. There's no point in applying for a card that isn't intended for someone with your score—and doing so repeatedly could actually hurt your credit score.
Also consider your overall financial situation and ask yourself how your new credit card will fit in. How will you use this new card? How much credit do you need to meet your financial obligations? Will you able to pay able to pay off your balance every month? Are you at risk of taking on excessive credit card debt? The answers to these questions will help you choose the right card—and they might give you reason to conclude that a card isn't what you need.
Get your credit report and credit score for free today at myBankrate.
Consider your options
There are many different types of credit cards, which vary by credit limit, fees, benefits and other features. Don't just apply for a card that you see advertised without considering other options. First decide what type of card you want, then look for a few different cards in that category that you can compare. Make sure you consider cards from more than one company.
You can further narrow down your options by answering a few questions:
Are you willing to pay an annual fee? Cards with annual fees often offer more substantial rewards and benefits.
How important is the interest rate? If you expect to pay off your balance each month a higher interest rate may not matter as much, but if you think you'll run a balance the rate may be a critical factor.
Do you want a card that includes a rewards program? Receiving benefits like frequent flier miles or hotel points for using a card can offer enormous value.
Fill out the application
Once you've found a card that has the best mix of features for your lifestyle, you're ready to fill out the online application. Generally, you need to provide your legal name, Social Security number, address, birth date and information on your annual income.
Don't just enter your personal information into any website that offers a card, however. It's generally best to apply on the website of the company that offers the card you want. It's essential to make sure you are using a secure internet connection (not public wifi) on a secure website when you enter any personal information.
Wait for approval
It's common to find out if you were approved seconds after you submit an application for a credit card. That said, the timeline varies depending on the card and your situation, and in some cases the wait may extend to a few days. Once you are approved, you can expect to receive the card in the mail within five to 10 days.