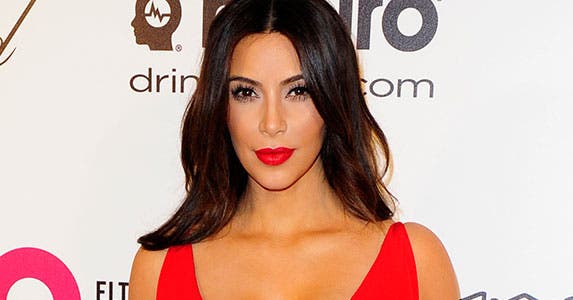 Credit cards for celebrities
Celebrities don't exactly live like the rest of us, thanks to fame and fortune. If they did, however, what kind of credit cards would they keep in their wallets? Bankrate examined the lifestyles of seven celebrities and paired them with a credit card suited to their situations.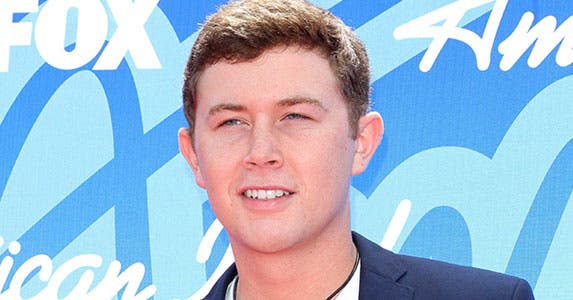 Student credit card
Scotty McCreery © s_bukley/Shutterstock.com
Scotty McCreery, winner of American Idol's 10th season in 2011, would probably get enough offers for student credit cards to make him sing.
McCreery, whose debut single "I Love You This Big" was certified gold, is attending NC State University in Raleigh, North Carolina, close to his hometown. Typically, student cards come with higher fees and interest rates, but they also have lower limits. So if McCreery were to pick one of those offers, he'd probably have only enough credit to buy milk and a few other essentials. He might find himself wishing for a card that offered something more.
If McCreery, who turned 21 Oct. 9, were younger, he might also have to check with his mom before getting a student card because issuers may require a co-signer for applicants under 21 years of age. But if his mom said no, another popular option for someone under 21 with proof of income is to sign up for a secured card. McCreery, whose hits include "Forget to Forget You," will want to make sure to remember to pay his credit card bills.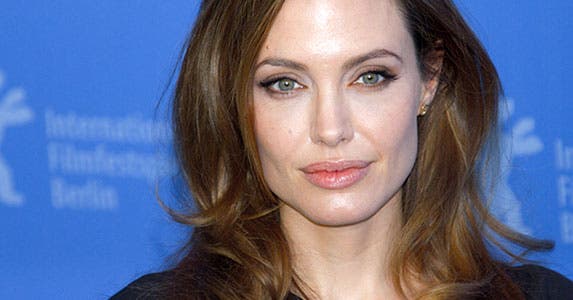 Frequent-flier credit card
Angelina Jolie © cinemafestival/Shutterstock.com
When you read about actress Angelina Jolie, who recently married longtime beau Brad Pitt, she's usually going to, or returning from, some exotic destination such as Kenya, Cambodia or Malta — where Jolie and Pitt spent their honeymoon, kids in tow.
But it's not always a vacation for Jolie, who does a lot of charity work with children and in refugee camps all over the world. Although she has slowed down a bit recently, Jolie still is a great candidate for a frequent flier card, which makes accumulating airline miles a priority, even when the tourist is spending money on non-travel expenses. While many travel cards offer one mile or more per dollar spent, some cards also allow their holders to check bags for free.
Jolie says she and Pitt would like to spend their old age traveling the world to visit their children. But whether you're Mr. and Mrs. Smith, Brad and Angelina, or Grandma and Grandpa, it's a good idea to look for a card that saves on transaction fees while visiting abroad.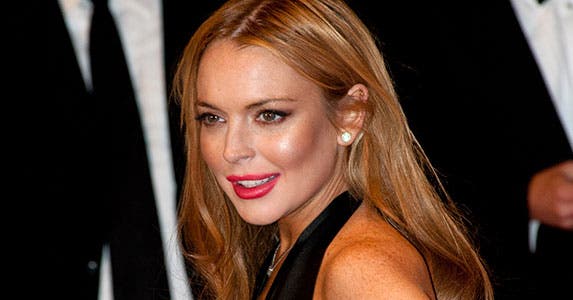 Bad-credit credit card
Lindsay Lohan © Rena Schild/Shutterstock.com
Lindsay Lohan has run into numerous rough patches in the past few years. But she told "The Tonight Show" host Jimmy Fallon her brushes with the law are a thing of the past and that she's on the road to recovery.
If the actress' credit has suffered because of her personal controversies, she may want to consider a card designed for people with bad credit.
One important question Lohan should ask is whether the card reports to all three credit bureaus, since that's the only way to translate good payment habits into an improved credit score. But because someone like Lohan might be considered a greater credit risk, the issuer will likely want to charge higher fees, so she should shop around and avoid the mean girls of the credit card world. At first, her rates might be higher and her credit limit lower, but with a good track record, she can eventually qualify for a card with better terms.
Of course, using a credit card to improve your credit score is effective only if you pay your bills on time and avoid carrying a large balance. So before Lohan asks for a card that's fully loaded, she'll want to make sure she can handle the one she has.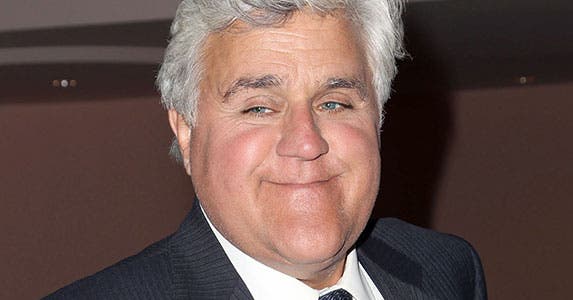 Gas rewards credit card
Jay Leno © Kevan Brooks/AdMedia/Corbis
As the owner of more than 100 cars, comedian Jay Leno probably spends as much time at the gas pump as he once did working on his nightly monologue. So it would make sense for the former host of "The Tonight Show" and current host of Jay Leno's Garage Web series on NBC.com to make saving on fuel a priority with a gas rewards card.
While those cards typically offer higher cash-back rebates on purchases at gas stations, it's important to check the fine print. Leno should make sure he's able to accumulate points at stations he's most likely to frequent. And he should also ask if there's a limit on the cash back he can earn on gas purchases, otherwise we might see more of Jay walking.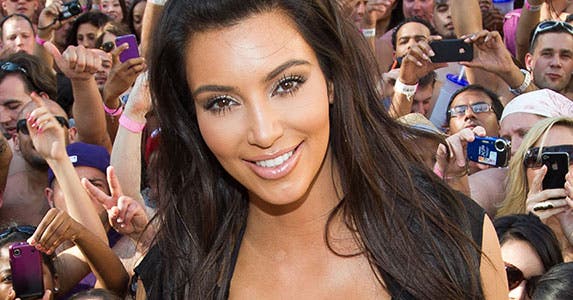 Retail credit card
Kim Kardashian © Erik Kabik/Retna Ltd./Corbis
Shopaholics such as Kim Kardashian probably carry a lot of plastic in their wallets. To make the most of their shopping expeditions, Kardashian, hubby Kanye West and daughter North West might want to consider a retail credit card.
If Kardashian is loyal to a particular store, it's worth looking at a card from one of her favorite retailers, which is a great way to rack up store discounts. Otherwise, Kardashian would do well to pick a co-branded retail card that offers points on purchases made at a range of her favorite shopping locations.
But while retail cards can save money, they can also be a dangerous double-edged sword because they just might burn a hole in Kardashian's pocket. So if Kim wants to continue keeping up with the other Kardashians, she would do well to keep an eye on her monthly statements and set a budget for any retail therapy.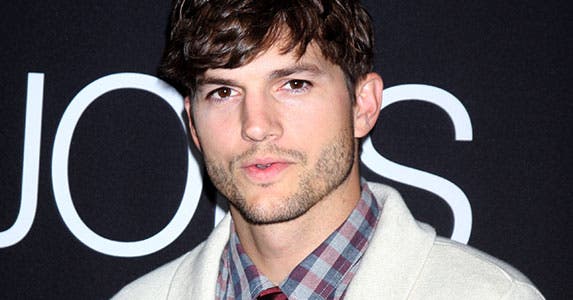 Business credit card
Ashton Kutcher © Helga Esteb/Shutterstock.com
Actor Ashton Kutcher plays Internet billionaire Walden Schmidt on "Two and a Half Men," but Kutcher also is a businessman in his own right. He's a television producer, owner of several restaurants and partner in investment fund A-Grade. He has invested in startups including Airbnb, Foursquare, Path, Spotify and Ubermedia.
Kutcher's firm is now looking at new deals in security technology and sensor-equipped so-called intelligent objects. With that in mind, a business card ought to be a sound investment for Kutcher.
In addition to offering a higher credit limit than personal cards, a business card allows him to manage his accounting priorities with regular reports, highlighting business expenses that can be deducted at tax time. That's intelligent business sense.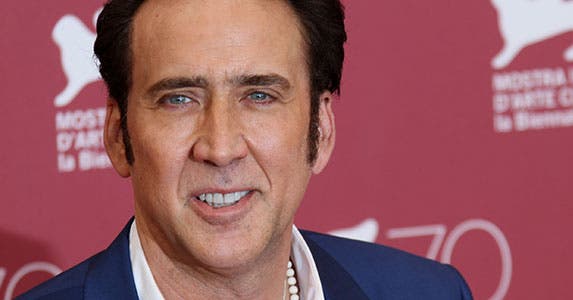 Cash-back credit card
Nicolas Cage © cinemafestival/Shutterstock.com
Over the years, actor Nicolas Cage has made a lot of money. At his peak, he was making $40 million a year, appearing in such films as "Gone in 60 Seconds," "Con Air" and the "National Treasure" series. But lavish spending, a $13 million bill for back taxes and bad real estate investments took their toll on the star's fortune.
He's reportedly back on track, starring in a new thriller called "Pay the Ghost." But if Cage is looking for money back on his spending, and he's sure he won't run a monthly balance, he may want to sign up for a credit card that pays cash back.
Some cash-back rewards cards offer higher cash rebates based on spending level or category purchases, and Cage would do well to choose a card that matches his new, more restrained spending habits. But no matter which card Cage picks, he should remember that every dollar earned represents money spent and it's not thrilling to be haunted by overspending.