GTE Credit Union Review 2020
AT A GLANCE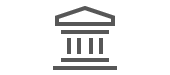 GTE Financial, like many credit unions, is a good option for consumers who want higher yields on deposits and lower account fees than traditional banks. It offers a good mix of digital and brick-and-mortar banking, such as a mobile app for deposits and bill payment, as well as a couple dozen physical locations and a big ATM network. GTE Financial is a community financial institution, so it would not be convenient for customers outside the Tampa Bay area. There are also institutions with higher yields, so savers may not get their best returns here.
GTE Financial is a federally insured credit union that serves individual members and member businesses in Florida's Tampa Bay area. Founded in 1935 during the Great Depression, it holds assets of more than $2.2 billion. Its 228,299 members own nearly $2 billion in shares with the credit union.

GTE is a full-service credit union offering checking, savings and money market accounts, CDs, IRAs and a host of other services and benefits to its members.
What we like
Monthly account fees are lower than traditional banks.

Yields on deposit accounts are higher than many banks.

It offers accounts and savings tutorials tailored to children.
What we don't
It is a community credit union and is not suited to all consumers.
OTHER CD OFFERS YOU MAY LIKE
Called "share certificates" rather than CDs, these deposit products have terms ranging from six months to five years. They can also be issued as traditional IRA or Roth IRA certificates, Coverdell ESA certificates and SEP certificates. Dividends compound monthly.
The minimum deposit is only $500.

There is a variety of short-term to long-term deposit options.
You can't make withdrawals in the first 60 days after the account is opened.

There are CDs at other institutions paying higher yields.

You must have a GTE savings account before opening certain "share certificates."
OTHER CHECKING OFFERS YOU MAY LIKE
GTE Financial offers four different checking accounts, including one for students age 12 to 24 years old. Its top account comes with credit-monitoring and ID theft coverage, as well as other benefits. Its 24 branch locations and network of 30,000 ATMs enable easy access to your money, especially if you live in the Tampa Bay area.
Go Premium checking account comes with fraud-fighting features and free credit monitoring.

There is no minimum monthly balance requirement.

The APY is better than what most traditional banks pay.
Balances exceeding $3,000 do not earn interest.

To earn the APY, customers must get electronic account statements and meet account minimums for deposits and debit and/or credit card transactions.

There is a $4.95 monthly fee.
A GTE Financial money market account will earn more than a savings account, but you must maintain high balances to get decent yields. Like all deposits at the credit union, your money market account is federally insured up to $250,000.
The APY is better than most traditional savings accounts and the average money market account.

You can write up to six checks per month.

There is no minimum deposit required or monthly fees.
High minimum balance required.

You must have a balance of at least $2,500 to earn any interest.

You have to pay for checks.
It only takes $5 to become a member of GTE Financial and when you have $100 in your savings account, you can start earning interest. But you will pay a monthly service fee unless you have a minimum of $500 combined in checking, savings and loan balances. GTE Financial has a special account for kids under age 12 that is intended to teach them about money management and encourage them to save.
There is no minimum deposit to open a regular savings account.

There are accounts geared to teach and encourage young savers.
There is a $6 monthly account fee unless you meet certain criteria.

The APY is decent, but yields at online banks are much better.
Bank experience
GTE Financial is a worthy choice if you live in the Tampa Bay area, with 24 community financial centers. You will also have access to 30,000 ATMs. It also has a mobile app that allows you to make deposits, pay bills, check your balance and monitor all your GTE accounts in one place. It offers customer service by phone seven days a week until 8 p.m. It can be difficult, if not impossible, to find all the account details you need on the website, so it may be necessary to call customer service to get all your questions answered. Applications can be done online for any product.
About GTE Credit Union
GTE Financial is a well-established, full-service credit union serving individual members and businesses in the Tampa Bay area. It has a choice of checking and savings accounts, including options for young children and students.
Libby Wells, Bankrate's chief copy editor, has more than 30 years of experience as a writer and editor for newspapers, magazines and online publications in South Florida. She has spent most of her career at The Palm Beach Post and Palm Beach Daily News, but she also did a previous stint at Bankrate as the credit card reporter. Libby is a native of Kentucky and a graduate of the University of Kentucky, where she earned a bachelor's degree in journalism. She's an avid fan of the legendary UK Wildcats basketball team.