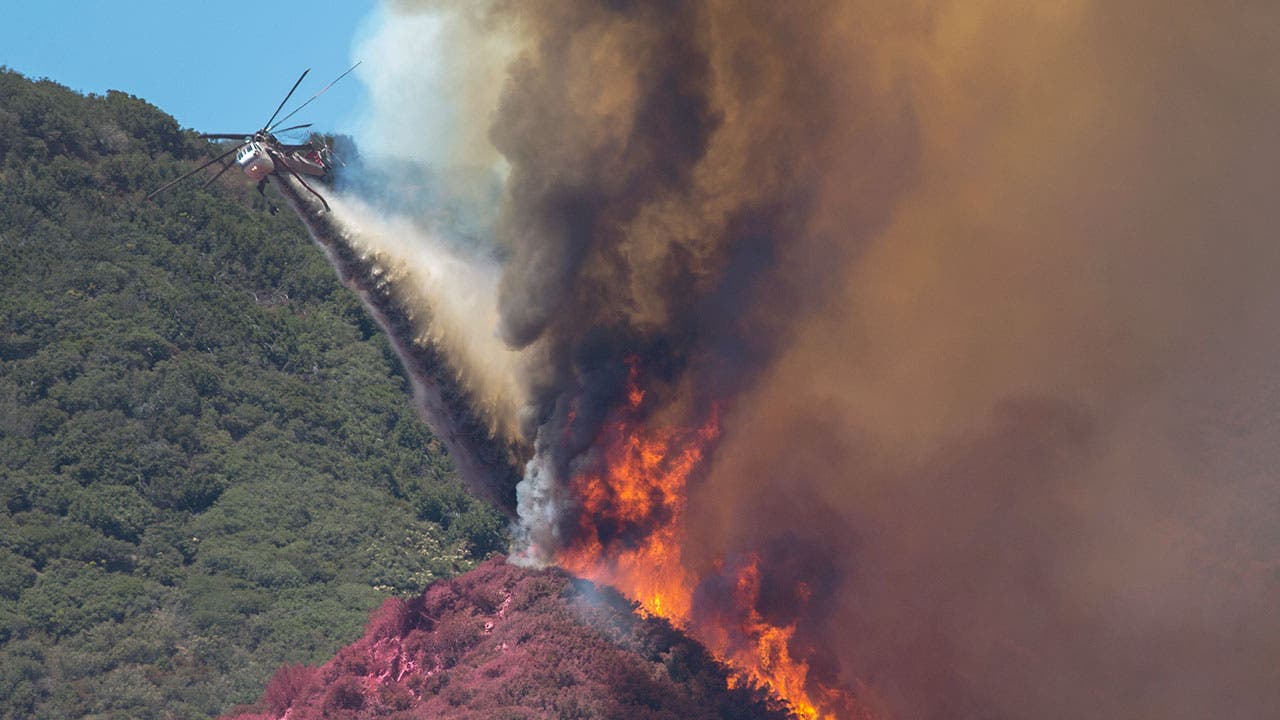 Those affected by the devastating Northern California wildfires can get a helping hand from local and national banks. Two massive fires, some 200 miles apart, have left hundreds of people without homes and many more residences in danger.
The record-setting Mendocino Complex fire, which includes the River Fire and the Ranch Fire, is the largest in California history. It started on June 27 and is not expected to be fully contained until September 1.
It has destroyed 229 structures, including 119 residences and damaged 27 more structures. An estimated 9,200 structures are in danger, according to California Department of Fire and Forestry Protection, or Cal Fire.
Approximately 200 miles southwest, the Carr Fire has burned over 176,067 square miles of land. At least 528 residences and 1,077 commercial structures have been destroyed, according to Cal Fire.
Where can I get wildfire financial relief?
Residents affected by the fires can get financial relief from their banks or credit unions via loans, payment extensions and even waived fees for early CD withdrawals. Many financial institutions have a policy to consider their customers' situations on a case-by-case basis or they have a disaster relief program in place.
"We've had members impacted by these fires. It's pretty devastating. We want to help the people in our community so we're doing everything we can," says Erica Taylor, vice president of communications and community relations at Golden 1 Credit Union in Sacramento. "Call us and we'll work with you."
Wildfire victims who need assistance should also check WildfireRecovery.org, which is a one-stop shop for survivor resources, says Brandi Richard, public affairs officer at the Federal Emergency Management Agency, or FEMA.
What financial institutions are doing:
Alliant Credit Union
Alliant has assistance in place to help members during times of hardship, including the California wildfires. Members should contact Alliant by visiting a local branch location or by calling 1-800-328-1935.
Bank of America
Bank of America'sClient Assistance Program will provide personalized financial assistance during a natural disaster such as the wildfires. The assistance ranges from waiving fees on the use of non-bank ATMs and late payments on credit cards to providing temporary payment and forbearance plans on home loans. They have also deployed mobile ATMs to impacted areas in Shasta County.
Bank of America has set up a dedicated phone number customers can call to discuss their financial needs. That number is 1-855-729-1764.
Chase
Chase has donated $100,000 to the Shasta Regional Community Foundation, based in Redding, to support relief efforts. Additionally, they're providing support to customers on an individual basis in the form of waiving late fees on credit card and mortgage payments as well as the penalty for early withdrawal from CDs. Members can call or visit a local branch.
Golden 1 Credit Union
Golden 1 Credit Union's Community Emergency Relief Program offers payment options on existing loans and short-term loans of up to $5,000 for wildfire victims. Members can visit a local branch, apply online or call 1-800-442-2361.
Marcus by Goldman Sachs has a disaster recovery program in place to support customers impacted by the California wildfires or other disasters. The program allows lending customers to postpone loan payments without being charged interest during the deferral. Contact 1-844-627-2872 for assistance.
U.S. Bank
U.S. Bank donated $50,000 to the United Way of Northern California for relief and recovery from the Carr Fire. Additionally, U.S. Bank has disaster assistance, including loss-mitigation programs, available to people affected by the wildfires. U.S. Bank is allowing customers to make Red Cross donations at all U.S. Bank ATMs, with all funds going directly to the Red Cross. Donations will be accepted through August 31. For people who need assistance, call 1-800-872-2657.
Wells Fargo
The San Francisco-based bank is assisting customers affected by wildfires on an individual basis. Wells Fargo is offering a variety of relief options to customers based on their residence in the impacted areas, such as fee waivers and payment assistance. Customers experiencing hardship are encouraged to call the number on their card or statement or visit a branch.