Which bank should I choose?
Get personalized bank recommendations in 3 easy steps.
Green banking grows like a weed
Green is good for you and the planet. And banks big and small are increasingly offering green loans, sustainable certificates of deposit and paperless checking rewards that dish out discounts and fee breaks.
The result: more green in your pocket.
Green banking isn't just for tree huggers anymore. It's becoming mainstream as a way to make, save and lend money. "Customers want to make a difference in the environment," says Mike Jones, a spokesman for Citizens Bank in Providence, R.I.
Green banks such as New Resource Bank in San Francisco, Green Bank in Houston and GreenChoice Bank in Chicago are springing up to offer a full menu of innovative green banking products, such as solar CDs and Energy Star mortgages.
"We're an alternative to the big, money center banks," says Vincent Siciliano, CEO of New Resource Bank.
But don't get blinded by green fever. Some green banking products, such as mortgages and home lines of credit, are complex and require piles of paperwork. And others, like sustainable CDs, invest in fledgling ventures that could go bust.
It pays to read the fine print — but there are certainly opportunities out there that are good for the planet and your pocketbook. Here are five green banking trends to jump on now.
Sustainable CDs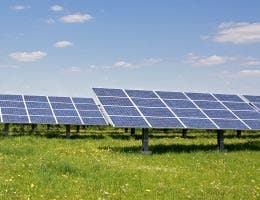 Put your money where your mouth is here. These innovative certificates of deposit use your invested money only to finance solar projects and fair trade.
For example, New Resource Bank's solar CD uses your investment to help finance solar energy projects. The CDs have one-year to two-year maturities and pay slightly higher interest rates to spur new depositors.
Wainwright Bank & Trust, based in Boston, offers a different version. It has its Equal Exchange CD with a three-year maturity. The CD acts as collateral for the cooperative Equal Exchange to fund coffee, tea and cocoa produced by small, family farms that promote sustainable farming methods. But there's a downside.
"If its line of credit defaults, people will lose their money," says Steven Young, a senior vice president at Wainwright Bank. And the interest rate paid is the same as for a regular CD. The key to these novel types of CDs is asking questions about how the money will be invested and whether you can lose your principal.
Green auto loans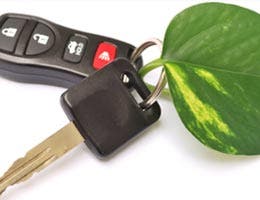 Financing your green car is easy and can even be profitable. More banks and credit unions are offering interest rate breaks of at least 0.25 percent for loans on fuel-efficient cars.
"When shopping for a green car loan, check with your bank or credit union first," says Armaan Almeida, the automotive editor at CarsDirect.com. "Get at least three loan quotes. Rates will vary substantially."
Hybrids, electric and even some diesel-powered cars can qualify. But definitions vary widely. At Columbia Credit Union in Vancouver, Wash., discounts for green car-loan rate discounts are up to 0.5 percent on hybrids. And Rapidcarloans.net gives 0.3 percent rate discounts on cars that get at least 30 mpg in highway mileage. There also are federal tax incentives, with parameters listed at Fueleconomy.gov.
There are other bonuses. Usually green car loans carry fewer fees and no early payment penalties.
Carefully check out the loan terms to determine how the green car loan compares with one for regular cars. "If it's not significant, you want to re-evaluate it," says Almeida.
Paperless checking
Going paperless gets you green rewards at lots of banks these days. Some are even offering incentives, including cash.
For example, take Citizens Bank's Green$ense program checking account. It pays customers 10 cents every time there's a paperless transaction. "You can earn up to $120 a year," says Citizens Bank's Mike Jones. "There are no hidden fees and (you get) free bill pay." The debit card is even made from recycled plastic.
Credit unions also offer green checking that's free. Coastal 24 Federal Credit Union's Go Green Checking account gives you 2.25 percent in rewards each month when making 12 debit purchases. The bank also plants a tree when a new account is opened.
Green mortgages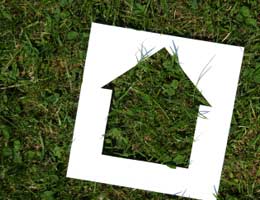 This evolving niche can be tricky to navigate but rewarding. Called the Energy Efficient Mortgage, this is a loan for green homes that can get you a 0.125 percent to 0.25 percent break on mortgage rates.
Offered through the Federal Housing Administration, the loan gives you incentives for adding energy-efficient features. There also are mortgage loans based on the government's Energy Star ratings aimed at improving energy efficiency. For more information, visit Energy Star's website.
To get a green loan, you'll need an energy rating. "It's a report, like an inspection," says Jeff Cole, CEO of myEnergyLoan.com. The cost can be hefty — from $200 to $500 — but the expense pays off in slightly lower mortgage rates. Your loan is a lower risk for the lender as well. "You have a more durable asset," Cole says.
Some banks such as Bank of America and Green Bank in Houston offer green mortgage loans, but there is a downside. "There's more paperwork," says Cole. "And there's a lack of loan specialists."
But the homes are healthier, he says.
Green home equity loans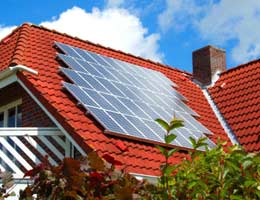 Greening your home can pay off. These home equity loans are available from credit unions and banks such as Wainwright Bank. Projects include installing new windows, upgrading furnaces and insulating your home.
However, programs differ widely. And proving your upgrades are green can be tricky. "We don't discuss with customers what they're using their funds for," says David Herpers, a vice president of consumer credit products at U.S. Bank, which is testing its program in Colorado. "Consumers sign an affidavit, agreeing to use the funds for a designated project."
Those who qualify can get a discount of three-eighths of one point and qualify for a $1,500 federal tax credit.
Like green mortgages, these loans are more complex than green car loans.
Consumers should answer these questions first. Will this green home equity loan require additional documentation? Are there site inspections? Are there additional fees to qualify?
"There are still a lot of unanswered questions," says Herpers. "But there's a lot of talk about retrofitting homes."
Additional resources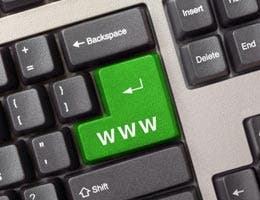 For more information on investing in banking, CDs, mortgages and car loans, check out these stories at Bankrate.com: