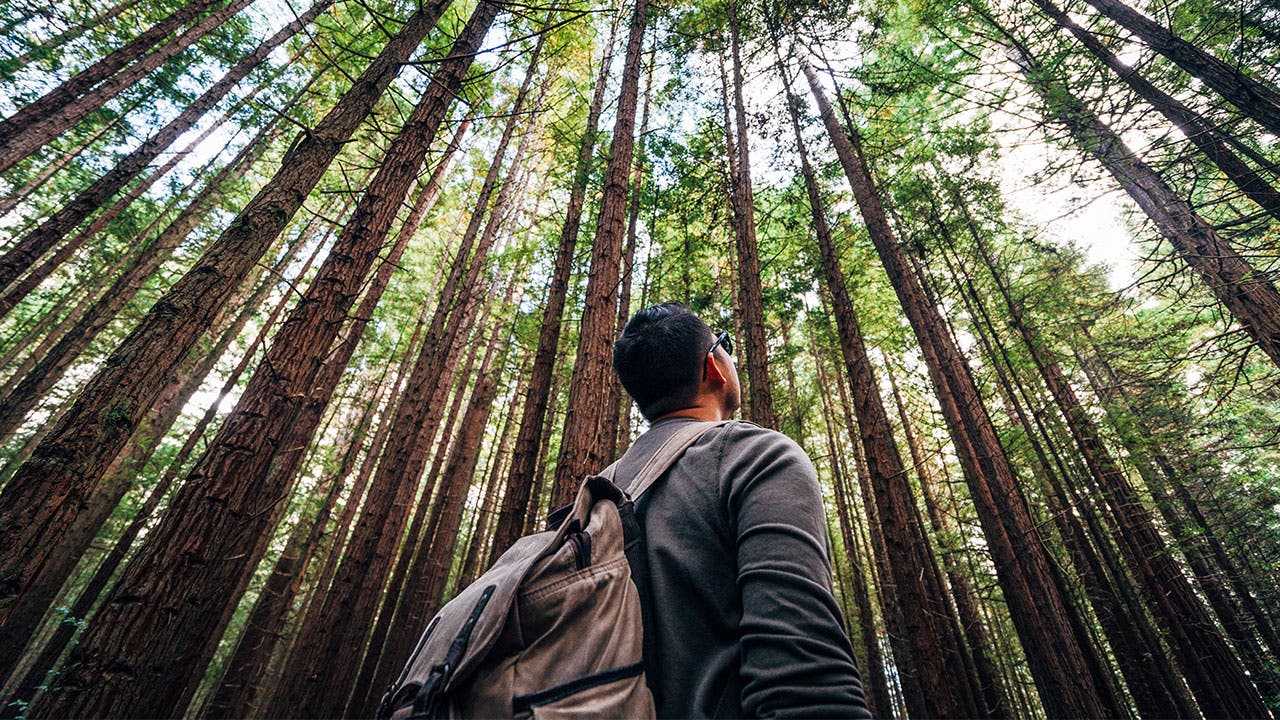 Saving money isn't always easy.
Setting aside enough funds to pay down credit card debt or buy your first home may take time. But putting your money into a high-yield certificate of deposit can help you earn more interest and reach your savings goals a bit faster (especially if you opt for an account with interest that compounds daily).
A high-yield CD is a traditional time deposit that offers a yield that's much higher than average. The average 1-year CD, for example, pays 0.94 percent APY, according to Bankrate's most recent national survey of banks and thrifts. Today, the best nationally available 1-year CDs pay more than three times that amount. At Rising Bank — a new online bank — and Limelight Bank, you'll find 12-month CDs paying 2.85 percent APY.
You might be surprised to see how the highest CD rates for savers across the country compare to national averages.
How the highest CD yields compare to national averages
| | | |
| --- | --- | --- |
| Term | Average yield | Highest nationally available yield |
| 3 months | 0.35% | 2.16% |
| 6 months | 0.58% | 2.78% |
| 12 months | 0.94% | 2.85% |
| 24 months | 1.14% | 3.07% |
| 36 months | 1.23% | 3.35% |
| 48 months | 1.33% | 3.35% |
| 60 months | 1.49% | 3.51% |
Source: Bankrate.com and bank websites
Rates accurate as of 2/4/19
Settling for a low-yield CD doesn't make sense when you can earn much more interest elsewhere. Shop around and find out which banks offer the highest yields. And calculate how much interest you could potentially earn.
Are CDs worth it?
In recent years, CDs have been near the bottom of the list of vehicles for investors interested in earning a high rate of return. But as the Federal Reserve has gradually lifted short-term interest rates, banks and credit unions have been slowly pushing up their CD yields, too.
A CD can be a great option, particularly for savers looking for a place to park their money temporarily.
"A cash position should be comprised of an emergency fund (three to six months of living expenses) and any other cash outlays expected within two years or less," says Danny Michael, founder of Satori Wealth Management in Los Angeles. "So CDs are fine to invest in for your short-term funds and can provide a higher rate of return than a money market or savings account."
In addition to paying a higher yield than other deposit accounts provided by banks, CDs offer a guaranteed rate of return and insurance via the Federal Deposit Insurance Corp. or the National Credit Union Administration. That means that up to a certain threshold, savings are protected in the event that a bank or credit union has to shut its doors.
CDs vs. savings accounts
Deciding between a CD and a savings account can be a tough choice. Both are solid options for holding short-term funds.
One difference between the two vehicles is that savings accounts are liquid. They allow account holders to withdraw money at any point, up to six times per statement cycle (as required by federal law). CDs, however, force savers to lock up money for a pre-determined amount of time. Though there are no-penalty CDs that permit early withdrawals without consequences, a penalty usually applies if a bank customer tries to pull money out of their account before it matures. Additional deposits after the first one are also normally prohibited for anyone with a CD. Add-on CDs are rare, but banks that offer them allow savers to put money into their CDs on multiple occasions.
Anyone torn between choosing a CD and a savings account should think about their time horizon and interest rate, Michael says.
"If you are certain of the time frame for when you will need the funds, then one can typically get a higher interest rate with a CD," Michael explains. "Savings and money market accounts are liquid and because of that, will typically pay a lower rate of interest."
Wanting to earn a high yield might be a good reason to go with a CD if your trying to save money before your kid goes off to college or you're planning to buy a new car. But since emergencies can occur at any moment, keeping your rainy day funds in a savings account might be a safer option.
Are CDs risk-free?
Investing in a CD is less risky than putting your money in the stock market or investing in real estate. But there are some risks associated with buying CDs.
One issue is that if you put your money into a high-yield CD because you're aiming to snag the best rate, another bank could start offering a higher yield a week later. Putting your money into a CD with a five or 10-year term could ultimately be a problem in a rising interest rate environment like the one we've been in for the past few years.
Keeping your money in a CD could also be an issue if you end up needing those funds sooner than expected. Depending on the bank or credit union you choose (and the length of your CD term), you could potentially face steep early withdrawal penalties.
Another concern is inflation.
"In the long run, CD rates won't keep pace with inflation, so investors should only use CDs for their shorter-term needs," Michael says. "Other asset classes such as stocks, bonds, real estate have historically yielded much higher returns in the longer time frames and are better asset classes to own in retirement accounts. Principal risk in CDs is significantly reduced with FDIC insurance, but inflation risk is increased."