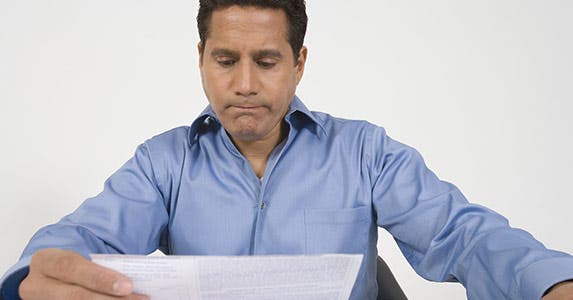 Financial habits that increase bank fees
If you're not careful, everyday tendencies can trigger bank fees that drain your cash.
For example, withdrawing more money from your account than you have can trigger costly fees, which have grown in recent years. In fact, overdraft fees, also known as nonsufficient funds fees, rose this year by 1.7 percent to an average of $32.74, according to the 2014 Bankrate Checking Survey.
However, many of these fees are caused by missteps we often make. In fact, the most common bank fees are surprisingly easy to avoid.
Here, experts identify financial patterns that can lead to increased bank fees. Read on to learn what you can do to reverse those habits and avoid hefty charges.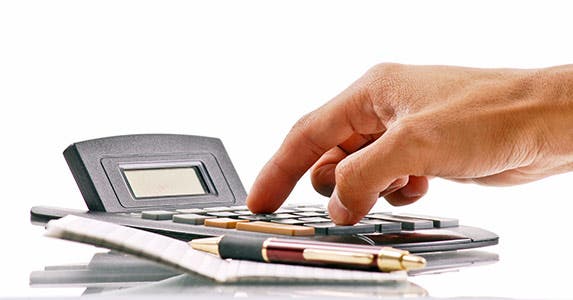 Dropping below your minimum balance
Some banks require you to maintain at least a certain amount of money in your account. If you dip below that number, you could be penalized for it. Say your bank requires you to maintain an average balance of at least $300 in your account. If the average amount you have in the account drops below $300, you could be charged a fee that is taken directly from your account.
To keep your balance up, have your paycheck direct deposited into your checking account. Then consider using your bank's online tools or a phone app to monitor your balance. If possible, add a cushion of $500 to $1,000 in your account for unexpected expenses, Ivanov says. Also, reconcile your checking account each month to stay on top of your balance and spot any errors.
When looking over your bank account, if you realize you're not able to regularly maintain the needed balance, it may be time for a change. Consider opening an account with a lower minimum balance requirement or no minimum balance needed at all.
Some credit unions offer this type of account. An online bank account that's insured by the Federal Deposit Insurance Corp. might be another possibility. "Most online banks do not have an account minimum requirement," says Mina Ennin Black, founder of WealthEssentials Money Management, a financial planning and investment firm in New York.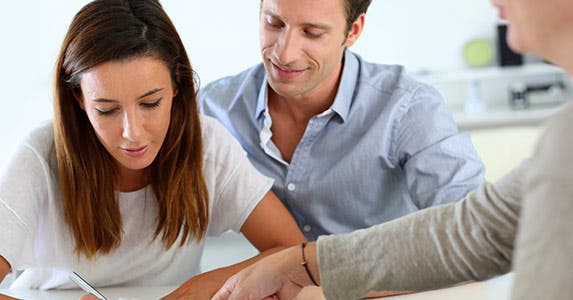 Rushing to open an account
"Customers often rush in to open an account," says Christy McCoy, senior vice president and chief financial officer for Lone Star Capital Bank, a community bank based in San Antonio.
Maybe you opened a money market account because it offered a high introductory interest rate. However, if you need to take funds frequently from your account, you could be charged excess withdrawal fees.
Banks often charge what is known as an "excess withdrawal fee" for withdrawing money too often from a savings account or money market account. For instance, maybe your bank allows you to withdraw from your money market account six times each month. If you take out money from the account more frequently, you can expect to pay for the extra withdrawals. You might be charged $15 for the seventh time you withdraw during a month.
Before opening an account, review its features to make sure it truly fits your needs. If you want to open a checking account that earns interest, check that you are able to meet the requirements, such as maintaining a minimum balance, to avoid charges. For a savings account, ask how many times you can make a withdrawal during the month without having to pay a fee.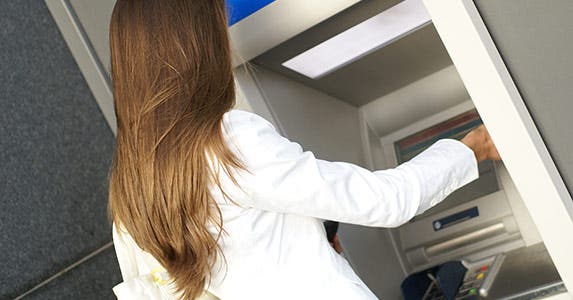 Taking money out of the wrong ATM
Taking out cash from an ATM that isn't associated with your bank can be costly. The average surcharge that banks charge non-customers who use their ATMs climbed 6.5 percent to $2.77, while the average fee banks charge their own customers for going to an outside ATM also rose to a new high of $1.58, according to the 2014 Bankrate Checking Survey.
On top of that, your bank might include an extra charge for using an ATM that isn't in its network. If you're traveling, or are not sure where your bank's closest ATM is, check the bank's website or use a phone app to locate one nearby.
For times when you need to withdraw from an ATM that isn't in your bank's network, calculate how much cash you plan to spend. Then make sure your withdrawal is large enough to avoid a second trip to the ATM.
ATM fees are the same whether you withdraw $20 or $200, and you may be able to avoid additional fees for taking out more cash in the near future.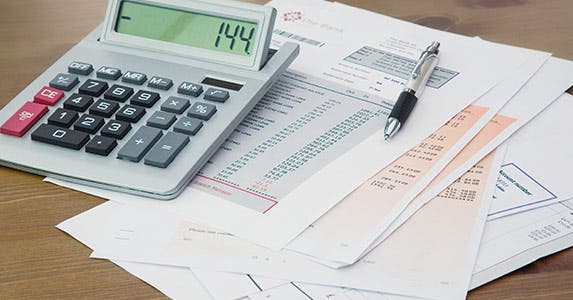 Holding too many bank accounts
It may seem easy to keep funds separate by having them in different accounts. "Customers might have accounts for purposes such as household, college, child care, taxes, vacation or medical," McCoy says.
However, juggling too many accounts can get expensive. If you have several accounts and carry a low balance in each of them, you could face a monthly fee for every account, says Black.
To avoid extra fees, consider consolidating accounts that you may have for household, college and child care expenses in one account to meet the minimum balance requirement. Then, use a simple spreadsheet to keep track of the money in your other accounts.
Also look into combining similar accounts. For instance, if you have a traditional individual retirement account at your bank and an IRA with an investment firm, you may be paying an annual fee for each account, Black says. By consolidating the IRAs, you'll be able to reduce fees.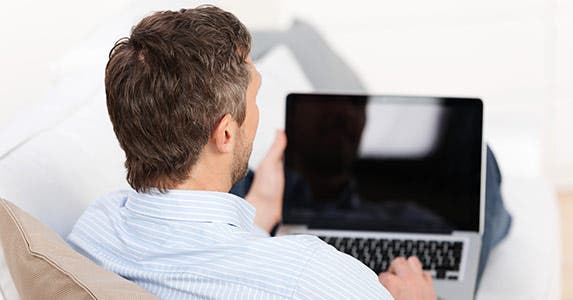 Skipping reading through bank notices
If you regularly delete or throw away notices from your bank without looking at them, you could miss important information. "Financial institutions are required to disclose updates to their fees," says Blake Lyons, vice president of marketing and business development at Randolph-Brooks Federal Credit Union based in Live Oak, Texas.
When it comes to staying on top of adjustments made to your bank accounts, the more tools you can use, the better, Lyons says. Check the bank's website regularly and consider signing up for electronic alerts to stay updated on new bank fees.
Once you're aware of an upcoming change, you can take measures to avoid the fee. For example, you learn of an increase in foreign transaction fees at your bank. The next time you travel abroad, you might consider paying in cash or using a credit card that charges lower fees.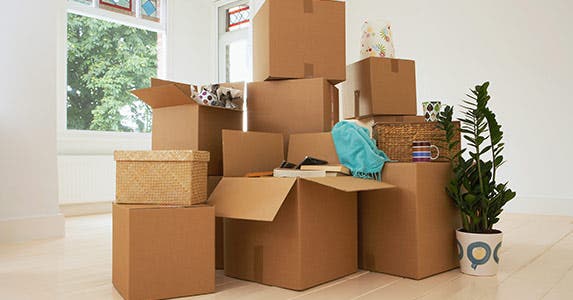 Forgetting to alert your bank of a move
If you move to a different home and don't tell your bank, you could pay for it. If the financial institution sends you mail that is returned, it will usually have to take measures to process and secure the items. "Most banks charge a returned mail fee due to the increased work," McCoy says.
These fees can add up quickly. Banks that charge for mail sent back to them generally issue a fee every time they process returned mail, McCoy says. If you move and your bank doesn't know about the address change for several months, you could get stuck with a slew of returned mail fees.
To keep expenses down, make a list of organizations to notify when you change addresses. Include your bank on the list, and make it one of the first places you contact to update your residence information when you move.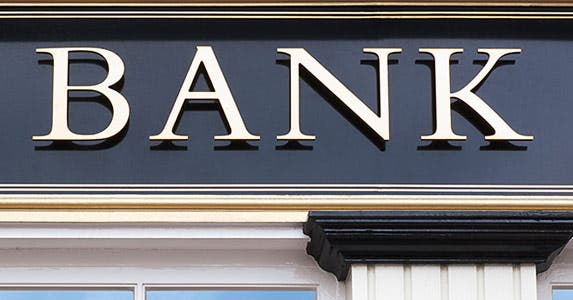 Sticking with the wrong bank
You might be comfortable with a bank, especially if you've been there a number of years. However, it may be time to make a switch "if you're paying for something you can get for free somewhere else," says Tyler Gray, founder and principal adviser at SageOak Financial LLC in Tulsa, Okla.
Perhaps you've had a checking account at a bank close to your home for the past decade. When you opened the account, there was no monthly fee. However, in the past year the bank added a regular fee for the same type of account.
If the new charge is $8 per month, you'll have to pay almost $100 each year to keep the account. To cut the expense, look into another option such as a credit union or online bank that charges fewer fees.