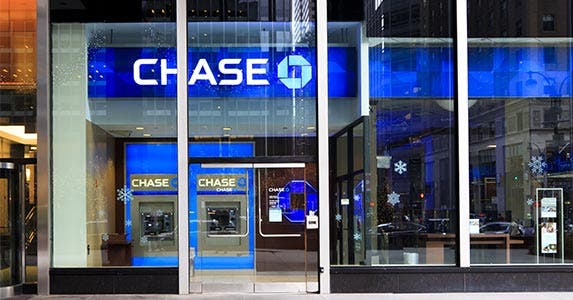 10 ways banks have evolved
© Osugi/Shutterstock.com
Think back on your very first banking experience. Was it anything like your last one?
Heck no. In fact, some of us have been conducting our banking business online for so long that we may have difficulty remembering the last time we actually set foot in a brick-and-mortar bank.
"The bank branch looks and feels different today than it did years ago, and I believe it is largely due to technology," says Scott Heitkamp, chairman-elect of the Independent Community Bankers of America. "Today's customers are looking for convenience, simplicity and flexibility when they bank, and technology is providing that with the use of automated teller machines, online banking and mobile banking, which is creating less customer traffic in the lobbies. Banks are finding ways to become more efficient with the space they have."
David Pommerehn, vice president and senior counsel for the Consumer Bankers Association, agrees.
"Banks are innovating. The way that consumers do banking these days is completely different than they did even 5 years, much less 20 years ago," he says.
How different? Here are 10 ways banking technology has created changes to the way we do our business.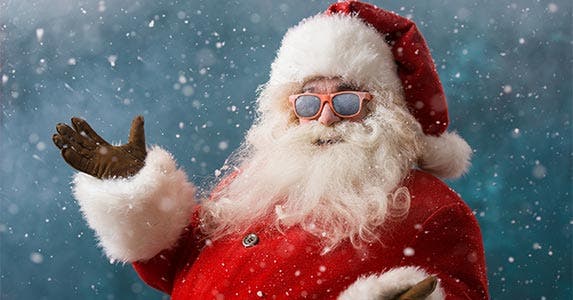 Christmas clubs are fading fast
These days, you stand a better chance of spotting Santa and his reindeer in the drive-thru than an old-school Christmas savings club at your local bank.
"Christmas clubs in general have declined because people have found other means to provide their short-term liquidity needs, including credit cards," says Pommerehn. "Accounts designed to save for specific events are kind of antiquated at this point."
RATE SEARCH: Looking for a place to park your money? Compare CD rates at Bankrate today!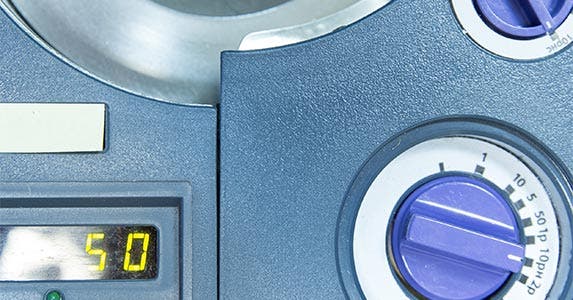 Don't bank on coin-counting machines
© ET1972/Shutterstock.com
Where banks used to run your coinage through their mechanical wringer for free, today they're more likely to hand you free wrappers and avoid the hassle.
"I see several reasons," says Heitkamp. "Our customers have easier access to the machines at local supermarkets and other vendors; the machines are costly for most community banks to maintain and operate; and the use of debit cards rather than cash creates less spare change that needs counting."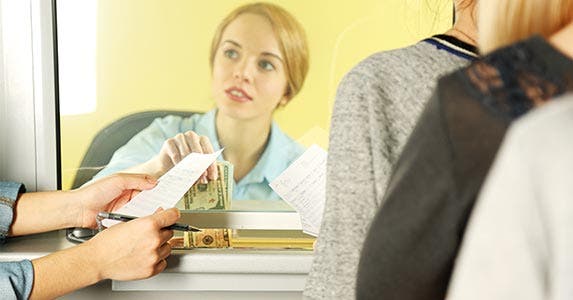 Where have all the tellers gone?
© Africa Studio/Shutterstock.com
Once the stars of the consumer banking experience, tellers have increasingly been placed in a supporting role to online banking, remote deposit and credit/debit card transactions. In fact, a recent Citigroup report predicts that nearly 1 in 3 banking jobs will be eliminated by 2025 as branches close and consumers cozy up to the conveniences of automated banking.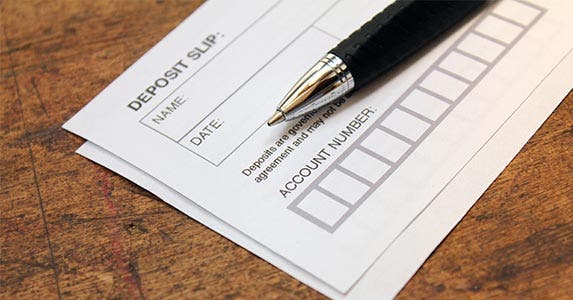 Deposit slips are becoming passé
© R. MACKAY PHOTOGRAPHY, LLC/Shutterstock.com
Filling out a bank deposit slip has become as painful as watching Lawrence Welk reruns for mobile banking enthusiasts, who either deposit via phone or ATM.
"Increased usage of online banking and mobile banking has reduced the need for deposit slips," Heitkamp says. "As more banks adopt the usage of mobile check deposit, there will continue to be less need for paper deposit slips."
RATE SEARCH: Thinking about opening a new checking account? Compare checking account rates at Bankrate now!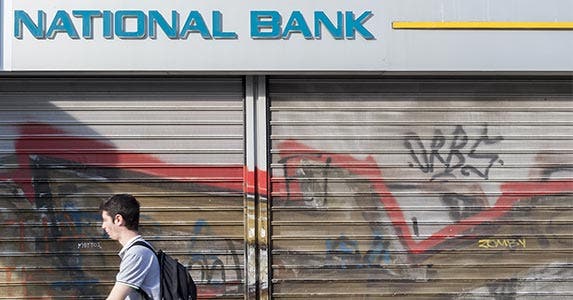 The amazing disappearing bank branches
© Ververidis Vasilis/Shutterstock.com
Wazzup with bank branches? In some locales, they're going up on every corner; in others, they're being converted into cellphone stores.
Short version: Banks overbuilt just as online and mobile banking was rendering them superfluous. In the aggregate, U.S. bank branches have declined 40% since 1991.
"There are obviously still branches, but there is diminishing demand for them from consumers," explains Pommerehn. "It's the natural evolution of how banks serve their customers."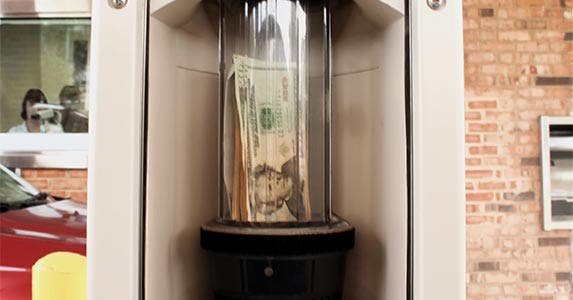 Adieu, pneumatic drive-thru tubes
fullvalue/GettyImages
A generation ago, "mobile banking" meant drive-thru lanes. Today, mobile banking by phone is fast replacing those lanes, thanks to banking technology.
"Mobile banking has transformed the way consumers bank and this has resulted in less drive-thru lanes. I also see the increased usage of 'smart ATMs' in place of drive-thru lanes," says Heitkamp. "These new virtual teller machines can handle almost any transaction that could be done in a traditional drive-thru."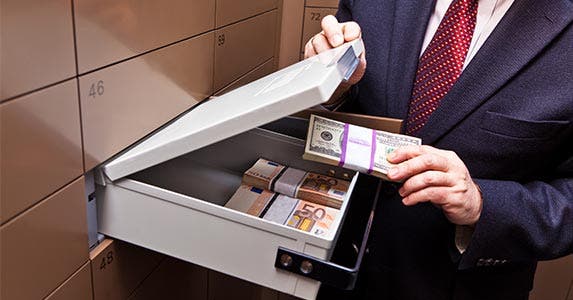 Safe-deposit boxes are no lock anymore
© Lisa S./Shutterstock.com
Banks don't need much convincing to close up their safe deposit vaults, given the operating costs, potential liability claims, consumer disinterest and the shrinking branch footprint.
"Branches don't have huge vaults and those types of spaces anymore," says Pommerehn. "Cash isn't king anymore, so keeping large rooms that are secure for safe deposit boxes doesn't make as much sense anymore."
RATE SEARCH: Need a place to park your money? Check savings account and money market rates at Bankrate today!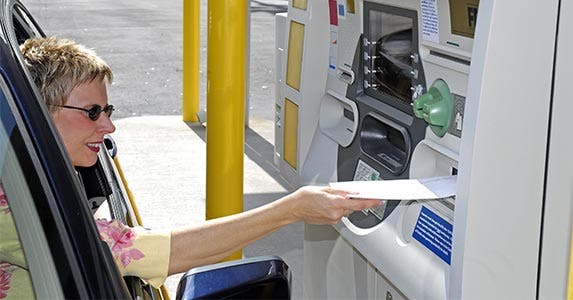 ATMs thrive in cashless times
© Rick Lewis/Shutterstock.com
Once little more than a handy cash dispenser, automated teller machines have ironically come alive for virtual banking on the fly.
"Technology has morphed the traditional ATM into what can now be considered a virtual teller, even allowing live videos between customers and remote locations," explains Heitkamp. "This new technology provides a lobby experience for our customers who want to bank at their convenience."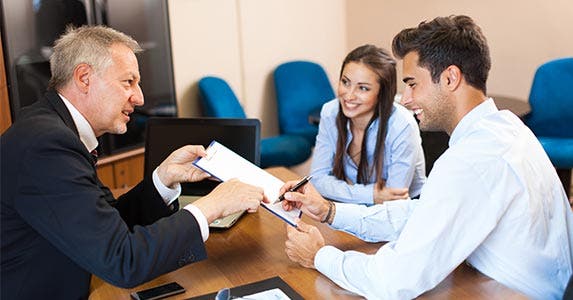 "Bankers' hours" have clocked out
© Minerva Studio/Shutterstock.com
"Bankers' hours" once referred to the banker's grueling 10 a.m. to 3 p.m. workday, long the envy of upwardly hopeful working stiffs. Today, most bankers work anything but.
"Banks have become more accommodating to the workforce; they're open longer at night and on weekends. Banks are moving outside of bankers' hours to meet customer needs and trying to provide services that customers want when they want it," says Pommerehn.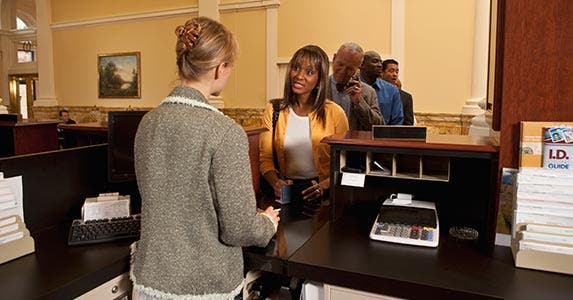 Good news: shorter waiting lines!
Comstock Images/GettyImages
The popularity of virtual and mobile banking has produced one byproduct roundly welcomed by the dwindling velvet rope set. In fact, many banks have done away with the teller queue altogether.
"Customer wait time has been significantly reduced because of the efficiency of technology," says Heitkamp. "Consumers can bank through so many channels that the long lines should not exist anymore."
It should prove interesting to see how banking technology will revolutionize the way we conduct our business in the future.