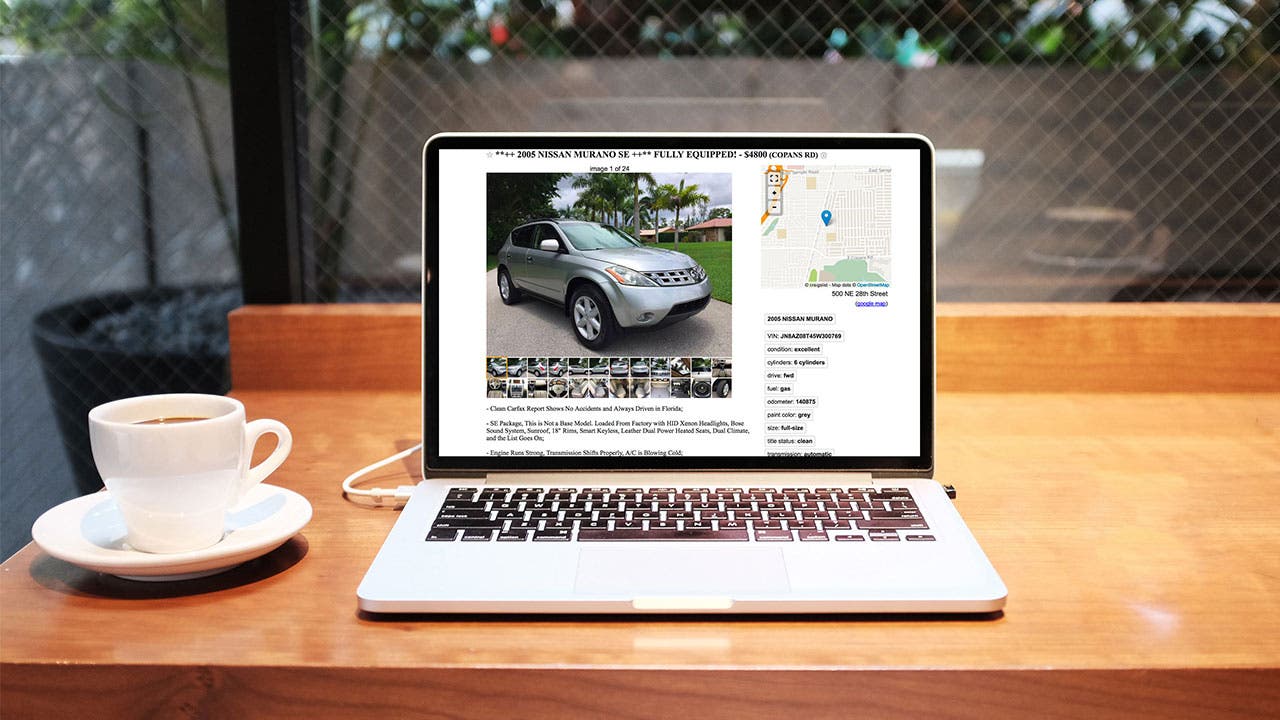 Remember the classifieds section of your local newspaper? Online marketplace Craigslist replaced the classifieds a long time ago, making it easy and virtually free to buy used furniture, find a nanny, get rid of that old grill that's been lurking in the yard, or sell your car. The only thing the site charges listing fees for are job postings in the biggest cities, and apartment listings in New York City.
Craigslist was started in 1995 by San Francisco native Craig Newmark as a simple email newsletter. In 1999, Newmark expanded the business, opening up Craigslist as an online portal available to all. Today, Craigslist has local websites in more than 700 cities in 70 countries. Craigslist users post more than 80 million classified ads in the U.S. each month, and more than 60 million people check those ads.
The vast majority of people who buy and sell through Craigslist are not looking to scam anyone. However, there are a few high-profile cases of people who have used Craigslist to commit crimes. Anyone looking to buy a car on Craigslist needs a plan. Follow these tips to make sure you make a safe, legal, and sound purchase.
Before you leave the house
Narrow your search. If you want a 2010 Buick Regal with fewer than 75,000 miles, plug in those specifications on Craigslist and it will show you cars that meet your search criteria. If the search comes up empty, tweak your search specs.
Know the car's Blue Book value. If a seller is asking more than the Kelley Blue Book value, it may be tough to negotiate the price down to the market value. If the seller is asking less than the Blue Book value, it may be because of mechanical issues he hopes you will overlook.
Look at how the ad is written. You can sometimes get clues about the seller's personality from the ad. "No low ballers! Don't waste my time trying to drop the price!" has an angry tone.
Call first. Ask the seller as many questions as possible over the phone. Does the seller sound sincere, or like someone who's just thinking about selling his car? Does the seller sound like he's trying to hide something? If anything about the conversation gives you pause, listen to your gut and move on.
Ask the seller for the VIN (vehicle identification number) and order a ReserveVINCheck or Carfax Vehicle History Report. It's possible the seller is telling you everything he knows about the vehicle, but he might be the second or third owner and doesn't have the full story.
When you go look at the car
Meet the seller in a well-lit location with lots of foot traffic.
Take a friend or two to be your eyes and ears while you check out the vehicle. Preferably, take someone who knows cars.
Take your phone and make sure it's easy to get to.
Do not flash cash or wear jewelry. If a seller thinks you have money, it will be harder to negotiate the price.
Take the car for a test drive. No matter how good the vehicle looks on the outside, take it for a spin on stop-and-go roads and the highway.
Make sure the title is in the seller's name. Examine it thoroughly.
Get an inspection. Do not agree to buy a car until a certified mechanic has checked it from bumper to bumper.
Use Bankrate's calculator to estimate the monthly payments on your next new car.