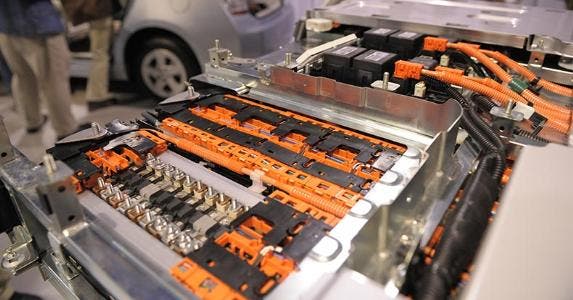 Dear Driving for Dollars,
I am thinking about buying a hybrid car, but I'm worried about the batteries. What happens to them when the car is at the end of its life or if it's totaled? I don't want to be contributing to this product sitting in a landfill for the next million years.
— Mr. Bauer
Dear Mr. Bauer,
There are lots of rumors circulating about what happens to hybrid car batteries when the cars they are in are no longer operational. Rest assured, it is unlikely that they will end up in a landfill.
Most hybrid car batteries are made up of nickel-metal-hydride cells which have substantial recycled value because they contain precious metals, so they are actually a desirable product for recycling. Auto manufacturers that produce hybrid cars all have internal programs to recover the hybrid batteries from their used cars or those that are considered defective, such as from being in a collision.
Once the batteries are recovered, the automaker thoroughly tests them to determine the power that remains. Depending on the results, a battery may go back into a car, or it may be used for other purposes, such as to store power in a stationary setting.
For example, Toyota, which has sold 2.3 million hybrid cars in North America since 2000, has found that more than half of the hybrid car batteries it has recovered have enough capacity left to be of use beyond providing power to a car. At its engine-building factory in Alabama, Toyota reuses the hybrid batteries that have reached their end-of-life in hybrid cars to store energy from renewable sources, including solar.
The stored energy is used to offset the energy demand during peak times and also can be used in emergency situations. Right now, these applications are in the testing phase while Toyota determines how long the batteries can last in stationary applications after spending 10 years or more in their original use to power a car.
RATE SEARCH: Compare car loans at Bankrate.
Bankrate's content, including the guidance of its advice-and-expert columns and this website, is intended only to assist you with financial decisions. The content is broad in scope and does not consider your personal financial situation. Bankrate recommends that you seek the advice of advisers who are fully aware of your individual circumstances before making any final decisions or implementing any financial strategy. Please remember that your use of this website is governed by Bankrate's Terms of Use.