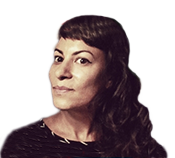 Solvej Schou
Contributing reporter
Solvej is a Southern California-based journalist with 15 years of experience. Her stories have been published nationwide by outlets such as The Associated Press, The New York Times, Yahoo!, BBC.com, Entertainment Weekly, LA Weekly, TakePart.com, Bankrate.com and the Los Angeles Times.
She has covered a wide range of stories, from arts, entertainment and lifestyles to business, politics and social justice issues. She was formerly a senior staff writer at Entertainment Weekly and EW.com, covering film. She has written for The Associated Press for a decade, both freelance and as a former staff writer in Los Angeles. Solvej also has worked as a producer for radio station KPCC, Southern California's largest NPR affiliate.
Born and raised in Hollywood, Solvej has covered the Oscars, Golden Globes and other awards shows for more than a decade. She has a master's degree in journalism from the University of Southern California and a bachelor's degree from Barnard College, Columbia University.