Wrapping up Retirement Week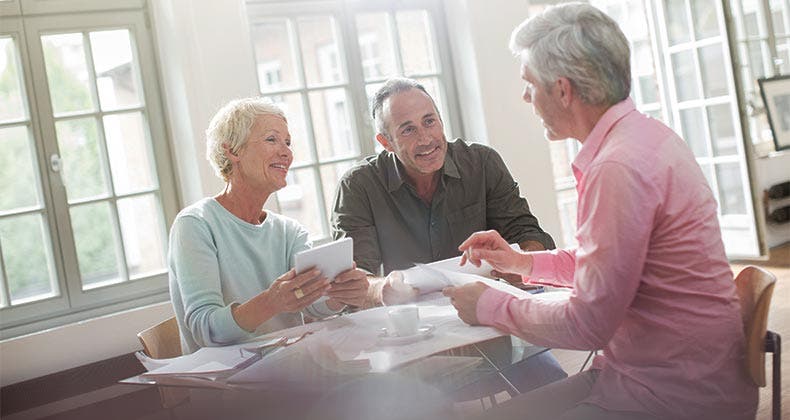 We've reached the end of National Retirement Security Week, which used to be Save for Retirement Week — but whatever. Around here, every week is Retirement Week.
To wrap up the week, I've gathered tips and resources from a range of providers. They're in this with you, so here's a chance to pick up some free info. You can up your game or even get started. (We're not judging.)
What was wrong with 'Save for Retirement Week'?
The National Association of Government Defined Contribution Administrators, or NAGDCA, changed the name this year to National Retirement Security Week to broaden the focus, says Polly Scott, a past president of the association.
"We wanted to encompass more than just the people who are in the accumulation phase," she says, "and have it be for people who are spending down."
Scott, who's also a manager with the Wyoming Retirement System, says retirees need some attention, too.
In less than 10 minutes, you can brighten your own outlook about retirement and improve your financial decision-making.
Making the week count
In less than 10 minutes, you can brighten your own outlook about retirement and improve your financial decision-making.
Check out the tips (they call them field notes) on NAGDCA's website. Helpful hints include:
Looking at your whole retirement picture.
Checking retirement account statements.
Saving to get the employer match.
Having a nest egg aside from retirement savings.
Information is presented clearly and simply. Nothing is overwhelming, and everything makes retirement seem doable. I recommend visiting the site for occasional doses of motivation.
RATE SEARCH: A high-yield CD rates can boost your retirement savings. Start looking now.
What to do in your 20s, 30s and beyond
How do you stack up to the rest of the workforce? Just 63% say they are saving for retirement, and 54% say they've got less than $25,000 in savings, according to the Employee Benefit Research Institute.
Think about retirement when you consider how you invest, says Janus Capital. Keep your age in mind, because that will help drive your strategy.
Younger millennials should roll up their sleeves and dig in – it's time to get started. Older ones should save in a Roth IRA, since earnings are still lower. Older GenXers might want to exit any plans from former employers and consolidate into IRAs or their current workplace plan.
In your 50s? Accelerate your savings by contributing more and spending less. Retirees and people heading into retirement in their 60s should start scouting Social Security strategies. Look for ways to delay the onset of benefits, if possible, or start claiming, if that's the best option for you.
Retirement IRL
So I guess It's National Save for Retirement Week but I'm just trying to save enough money to feed myself and make car payments. #college

— Abrina Leonhard (@abbyleonhard) October 18, 2016
Invest like a boss
Don't be too conservative, Wells Fargo Retirement says. According to its recent retirement study, 59% are more focused on avoiding loss than maximizing growth of investments. It's not any one age group.
The numbers hold fairly steady across all ages: People in their 30s (59%) and 40s (62%) said risk was their main concern. In fact, people in their 50s and 60s were slightly more tolerant of risk: 58% and 52%, respectively.
ADVISER SEARCH: Want to get started on a retirement plan? Find a financial adviser today.
Retirement Week is like…
''Tis national save for retirement week so ya ppl at the retirement co I work at are acting like it's Christmas #PostGrad #TurnUpFor401Ks

— Amanda Schneider (@Shmanda_Schneid) October 17, 2016
Or it's like …
National Save for Retirement Week starts Monday! It's like Mardi Gras but with no frivolous spending. Celebrate w/ https://t.co/JiMZ9UYblv!

— Long Game (@longgame) October 15, 2016
How real people save
You have questions – America Saves has answers. Clearly written, dependable answers. Sign up for text alerts and reminders to save. And definitely read the Saver Stories for doses of financial motivation.
Unless of course you don't want to read about a single mother who went from receiving housing assistance to buying her own home, or a college student who learned the importance of setting goals for savings and sticking to them.
RATE SEARCH: Find an online interest checking account that meets your needs.