Seniors can't miss this important deadline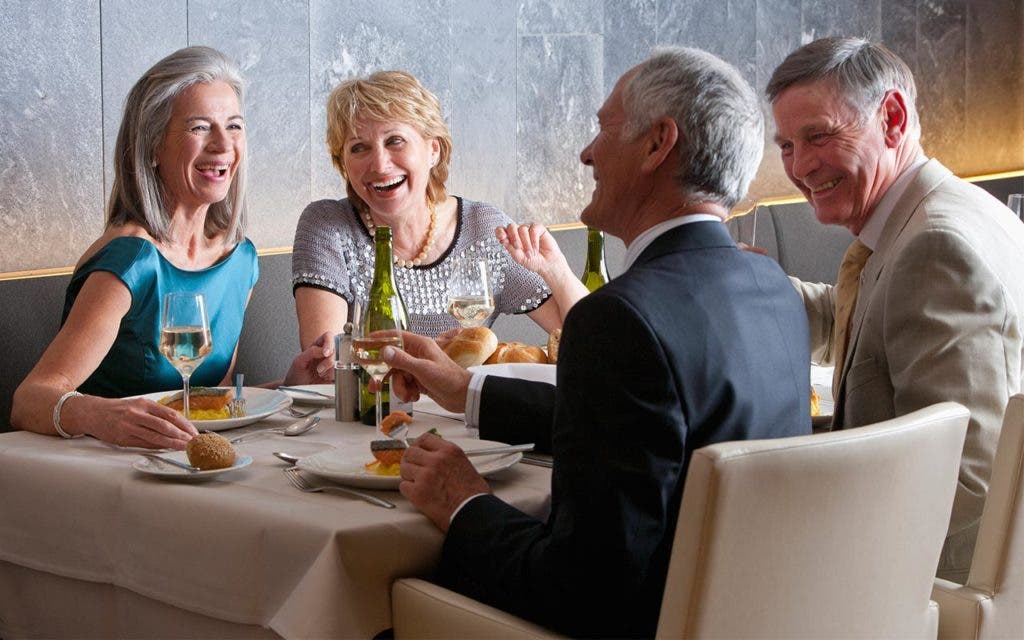 Put this at the top of your end-of-the-year to-do list:
Check to see if you need to take withdrawals from a retirement account.
Nearly two-thirds of retirees haven't taken their required minimum distributions (RMDs) – the amount of money you must withdraw from a workplace-sponsored retirement plan or an IRA when you turn 70 years and six months.
The retirement plan record keeper Fidelity says 62 percent of their eligible accountholders are smacking up against the Dec. 31 deadline – and that number is pretty consistent each year.
"We make efforts to notify people to get them to take action earlier," says Maura Cassidy, vice president of retirement at Fidelity in Smithfield, Rhode Island. "The end of the year gets busier, and people forget."
RATE TOOL: Try this Bankrate calculator to see what your RMD is, based on your age and your account balance.
Pay here
Once you hit 70 1/2 years old, you have to start taking the money out. The reason — taxes.
Roth IRAs don't have this requirement – because the tax was already paid on the funds.
Back when you made the contributions to a traditional IRA or a workplace plan, though, the tax was deferred to some future date. That date is now, when you take the money out of the account. The IRS doesn't want people to simply accumulate the money indefinitely without paying taxes.
RATE SEARCH: Want a bigger retirement nest egg? Start by looking for a high-rate IRA money market account.
Happy birthday boomers!
This year's a little different, though, and more people than usual might be rushing to get money ahead of the deadline.
This year, the oldest baby boomers turn 70 1/2 years old, a big wave of people who must take withdrawals.
Also this year, some of the boomers born in 1959 become eligible to start taking distributions without penalty. In 1959, 4.3 million boomers were born – the top birth year for baby boomers.
It does seem to be fairly consistent.
Cassidy says people feel pretty convinced they won't forget. But, "like filing your taxes, a lot of people wait till the last minute."
Another factor is a reluctance to leave the market.
But you can run the risk of missing the deadline, Cassidy says. If you wait until the last possible minute, say Dec. 30 or Dec. 31, there's a good chance the asset manager won't be able to actually sell off. In those cases, the money has to be manually transferred, and a phone call to do this can take a long time.
"We never recommend someone wait that long," Cassidy says. "You may not be able to get the money out of the account."
Big ouch
All IRA custodians are required to report to the IRS when an account is in so-called RMD mode. That means the IRS is expecting you to make the withdrawal by a specific time and pay the tax bill.
There's no reason to miss that deadline. The penalty for not taking a distribution is 50 percent. If you withdraw $5,000 after the deadline, $2,500 goes to the IRS.
To avoid this painful and unnecessary penalty, Cassidy recommends setting up automatic withdrawals.
You can decide in advance the date you want to take your distribution and how you want it timed. One lump sum? Divided into 12 monthly payments? One for each quarter?
By the end of November people are starting to take action, and online is the way to go.
The end of this month will likely show a 20 percent increase in unique visitors to the information on RMDs on Fidelity's site. If you go online, you can see your holdings at a glance, decide what you want to sell and how much you have, as well as what you've taken and what you've withheld for state and federal taxes.
Cassidy says the biggest flood of withdrawals comes in the first couple of weeks of December.
And time is ticking now.
ADVISER SEARCH: Could your investments perform better? Find a financial adviser today to help find out.