7 warning signs of financial infidelity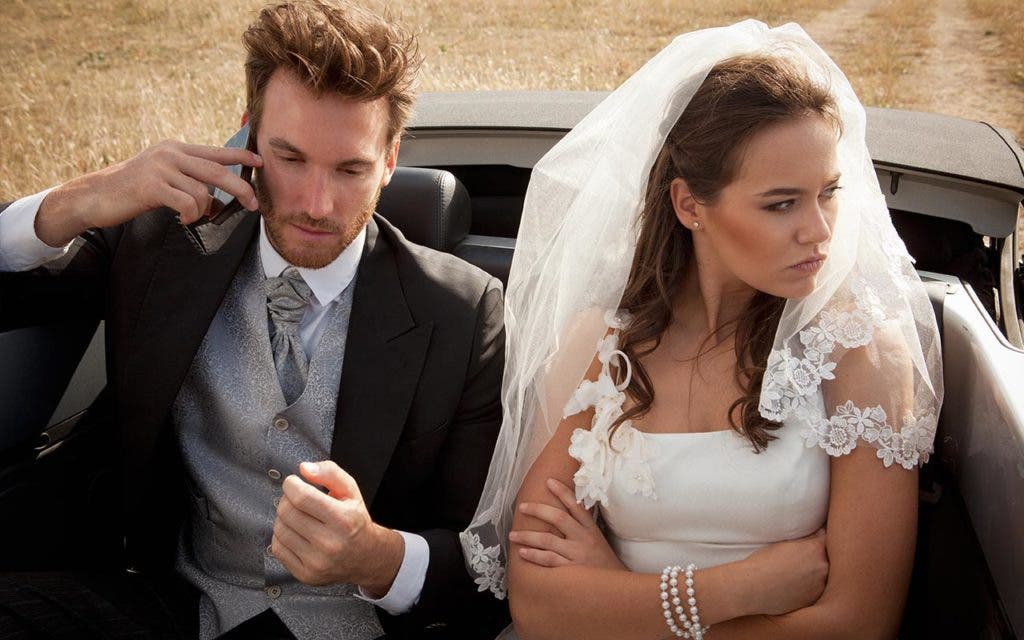 I admit my not-so-secret love of TV. Netflix, HBO, E! … I'm an equal opportunity watcher.
I was very taken with Bravo's black comedy "Imposters," which opens with a tender scene between the Blooms, a very happy newlywed couple. Very happy — until Ezra Bloom's credit card is rejected … and he finds his wife gone and all bank accounts cleared out.
According to BankMobile, a digital bank, nearly a third of all divorces happen because of financial stress. Ash Exantus, a financial empowerment coach at BankMobile, suggests watching for these seven red flags, so you do not wind up as financially devastated as poor Ezra Bloom.
RATE SEARCH: Smarten up your savings with an online interest checking account that meets your needs.
What financial statements?
Something's up when you can't find recent bank, credit card or investment statements.
If your spouse goes paperless but never shares the actual information or lets you log into the account, then you've got a problem.
Unexplained transactions
A healthy relationship means that the two of you communicate openly and honestly about money.
Withdrawals or transfers shouldn't be a surprise. If your statement on a joint account shows lots of withdrawals or transfers that are a surprise to you, that's cause for concern.
Finance talk? Nah
Part of a balanced, good relationship is being open about money. The two of you should be on the same page financially.
It's a bad sign when someone actively avoids talking about money, Exantus says.
You never get answers
A good way to know if your spouse is hiding something is a deliberate vague response when you ask money questions.
"I have everything under control" or "There's nothing to worry about" are tell-tale signs that someone has something to hide.
Be wary of someone who becomes angry or defensive when you ask money questions.
No discussion. Ever.
"If your financial future is never a topic of discussion, then you have a bigger problem then you even realize," Exantus says.
It could be one of several things. Perhaps your spouse is too controlling. It's possible he or she is committing some kind of financial issue that could harm you or your relationship.
"Either way, not meeting to discuss financial plans can be an indication your spouse may be financially stepping out," he says.
No joint savings
"Joint savings accounts are mandatory in a marriage because you both should be saving for your future together," Exantus says.
Separate savings accounts could mean a lack of trust. It can also mean the other partner wants access to money, no questions asked. You really have to question what that means.
Always short
Last, Exantus says, take a look at all of your bills, then hold it against the income that is coming into the household.
"If you notice that you are always coming up short, then this can mean that there is a financial money leak somewhere," he says.
Financial infidelity can happen slowly, so that the other spouse is not alarmed. It could just be $100 here and there, but these amounts do add up.
If you start to wonder why you don't have anything to show for your money over the long haul, it's time to ask why.
I really believe if the fictional Ezra Bloom had asked his charming not-really-Belgian girlfriend a few more questions about money, he could have avoided a world of misery.
CARD SEARCH: Look for a rewards card with a great bonus — and fly somewhere warm for free.