Retirement saving's 1 percent problem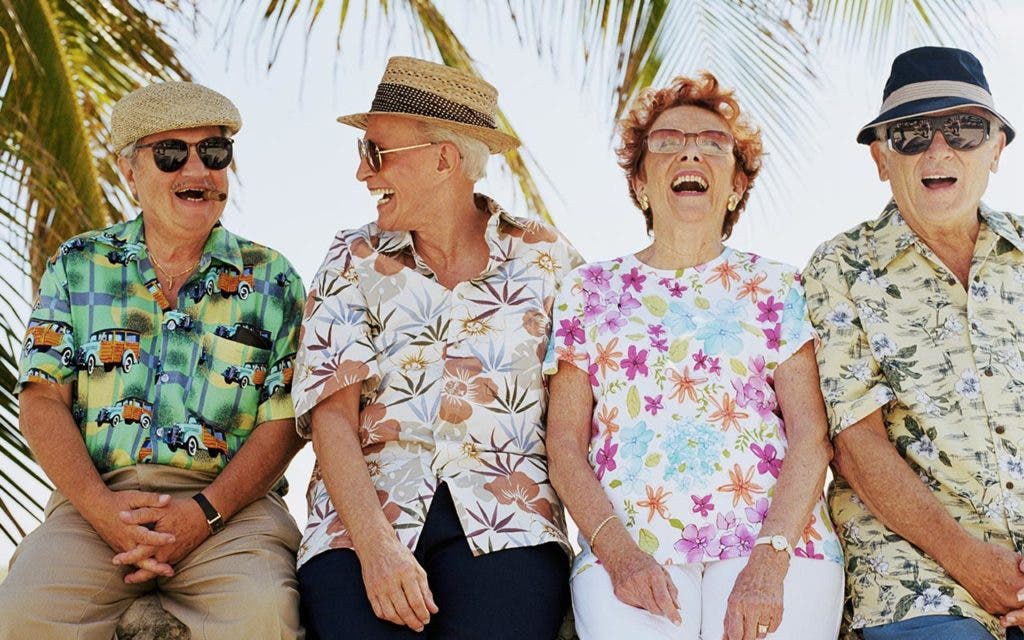 We all know the U.S. has an unbalanced distribution of income, but did you know that retirement assets also have a wide gap?
Earlier this year, Judy Diamond Associates, a company that analyzes retirement and employee benefits data, released a report on the types of businesses that have the biggest retirement account balances.
No surprise: White-collar industries have more retirement money saved than blue-collar ones. An employee at a small CPA firm had an average account balance of $115,000, while a worker in educational services had an average account balance of just $41,000.
Another Judy Diamond report found that a relatively small number of workplace retirement plans — 5,400 — hold 71 percent of all the workplace plan assets. Those companies have about $3 trillion in retirement money, while the remaining 99 percent of companies with 401(k) plans — 534,000 companies throughout the U.S. — have just 29 percent of the assets.
A million-dollar difference
Eric Ryles, managing director of Judy Diamond Associates, says the numbers are not surprising when you consider the income gaps between dentists and hospitality workers.
"What's surprising is the enormity of that gap," he says. "Over the span of an entire career, the difference at retirement amounts to hundreds of thousands, if not millions of dollars."
The takeaway from the report: The amount of money you make can add up to a meaningful difference when it comes to the amount of retirement income you can expect.
The rich have fewer retirement concerns
At the top 1 percent, people have few retirement worries. One big reason is people with higher incomes have access to retirement savings accounts and enough money to stash some for the future. Other factors — personal spending habits, education levels, health status — also play a part.
Stats like this could be the reason a financial planner suggested people go into well-paying professions to save successfully for retirement. This got a few scoffs on social media, and I think the reason is that she didn't follow it up with any substantial advice for those who chose to become teachers or social workers or one of a hundred jobs that don't pay particularly well.
But there is a strategy, and it's to live well below your means, invest sensibly and stick to your plan.
It's not an overnight magic fix, but it can work if you do it for several decades.
RATE SEARCH: Want to bulk up your retirement nest egg? Start by looking for a high-rate IRA money market account.
When it comes to your family's financial advice …
… Just say no.
There's a good chance your Thanksgiving meal will come with a side of financial advice. My advice is to ignore it.
Every family has that person with a lot to say about investing and finance. "The market's going to crash!" "You want to put it all in CASH." "Real estate." "Definitely bonds." "Penny stocks."
Remember, the stock market was supposed to have an 80 percent crash this year. It has six weeks to still do that.
During the past eight years, dire predictions have come and gone, along with advice to pull back, pull out and put everything under your mattress.
The real experts tell you to stay the course, and that's exactly what you should do.
How to go to Las Vegas
@HelloCullen Don't listen to any of this advice! Spend all your money! Marry a stranger! Play only movie tie-in slot machines! Go crazy!

— Katie (@thefirstkatie) October 15, 2016
Tip of the week
Don't. Freak. Out.
"Don't panic and take your money out of stocks," says Robert Hiltonsmith, a senior policy analyst at Demos, a policy organization in New York. "I'm telling everyone that right now."
While admitting that a recession is likely in the next not-that-many years, which he bases on historical trends, Hiltonsmith also points out that people tend to pull out at the worst possible time.
When is a bad time to sell? "As the stocks are falling," he says.
Try asking yourself if you'd rather buy low and sell high, or buy high and sell low. Everyone chooses the first strategy when they're thinking of it in the abstract, but when markets start to rock and emotions take over, people panic and forget.
Hiltonsmith says the advice to stay steady is age-old, and it's been said over and over again, but people ignore it anyway.
"Just remember, the best strategy is always to stay in stocks long term," he says. "Don't try to ride the market. Ride your balance."
ADVISER SEARCH: Could your investments perform better? Find a financial adviser today to help find out.