Knitting together a financial plan for your life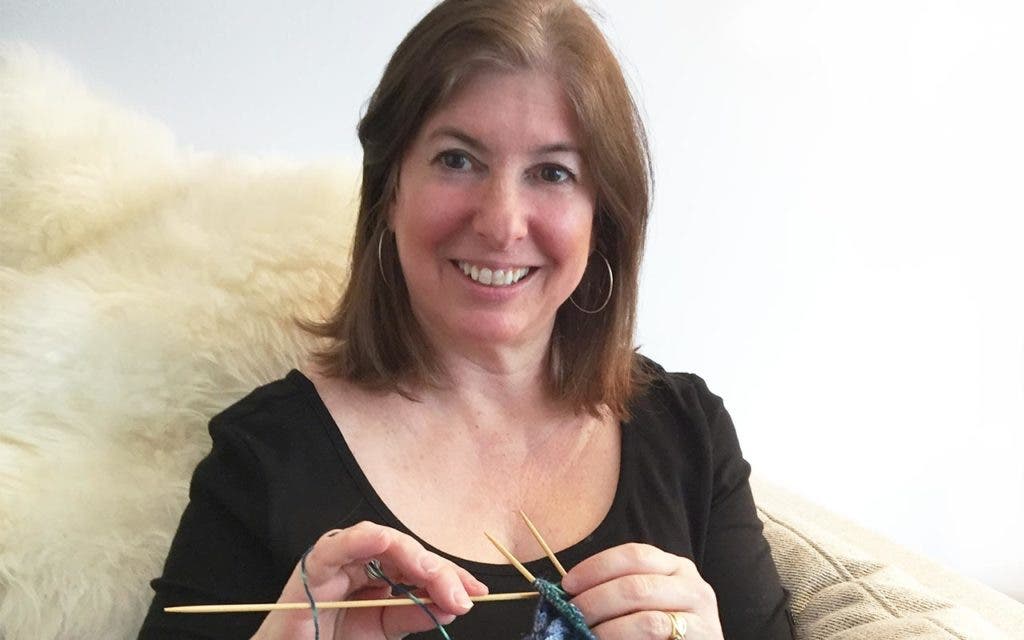 I'm an unapologetic knitter. And The Wealth Builder. I promise there's a connection.
With knitting, everything is built on two basic stitches. Master them, and you can make anything from a scarf to a cable-patterned mug cozy.
Financial planning is the same way. It looks complicated from the outside, but it's built on two basics: Track how much you spend, and then control your spending.
For some people, knitting or financial planning come naturally. Others take longer to get the hang of it. But everyone improves with practice.
Here's what to know before you pick up knitting or start to get your finances in order.
A simple way to start: Stash cash in a high-yielding CD savings account.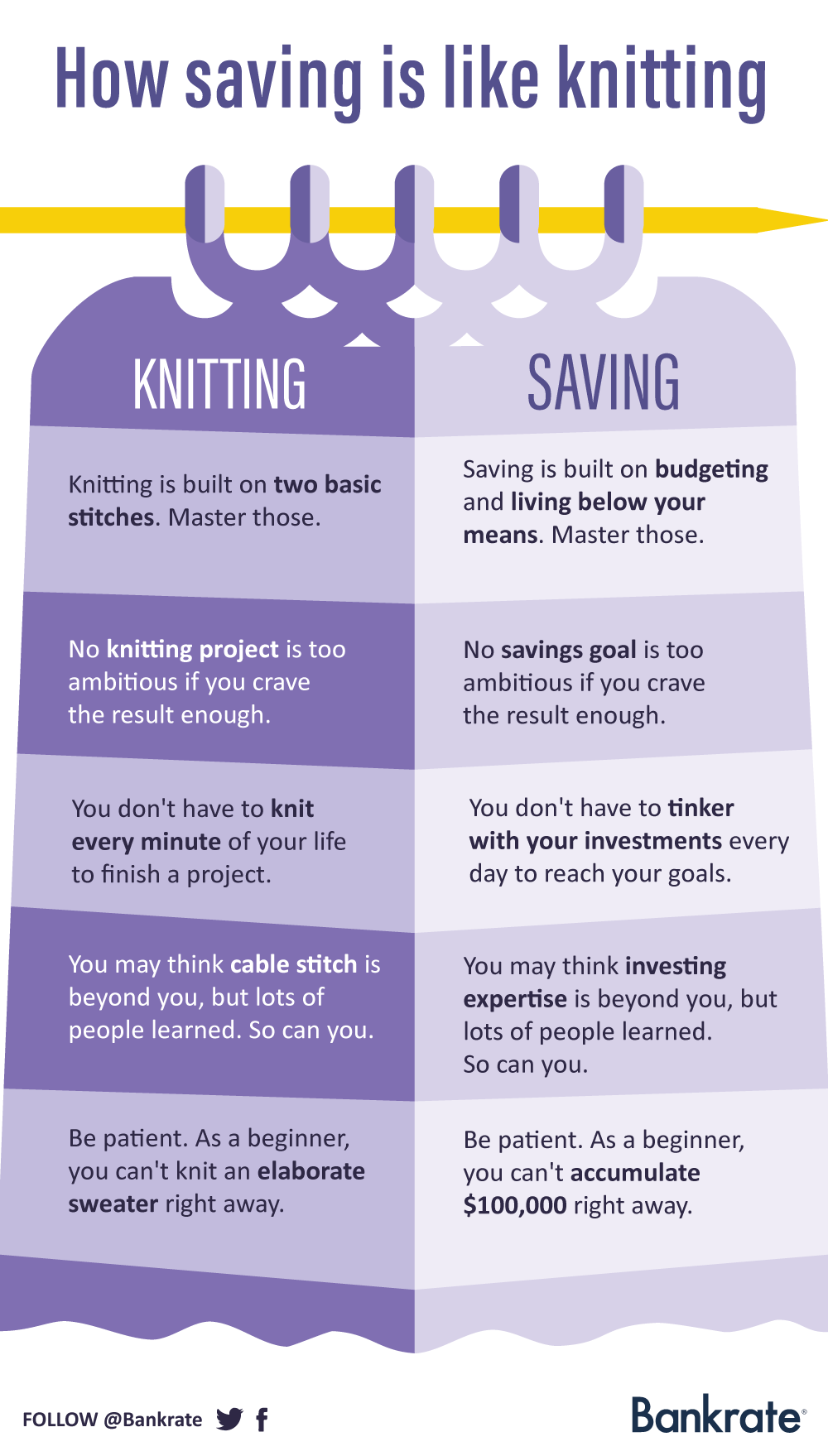 1. There's a learning curve. Fight through it
When I first started knitting, I thought I'd never learn to knit in two different colors of yarn. I was wrong!
Learning about some financial decisions may be overwhelming at first, but fight the urge to give up. Traditional IRA or Roth? Passive versus active management? Max out your 401(k)? Others learned, and so can you.
2. But don't overthink it
Using four needles to knit something three-dimensional (like a hat) seems beyond complicated, but you're really still using the same old two needles at a time.
Similarly, even though the methods seem complicated, we budding super savers and successful investors practice nearly the same strategies as beginners.
Three steps to saving success:
Control spending.
Keep an eye on where your money goes.
Put your money where it's going to grow.
As complicated as things seem at first when you're learning, you'll see that everything comes back to these simple principles.
3. Have a little patience and be reasonable
You're not going to knit a complicated sweater right off the bat. And surprise: You're not going to become a millionaire overnight either. But both are possible!
Set reasonable goals and have the patience to stick to your plan. You'll be knitting together your own financial success plan in no time.
Tip of the week
Here's some eye-opening data from the Bureau of Labor Statistics' Consumer Expenditure Survey from August 2016.
Each year, the average single woman spends about $1,700 on entertainment alone.
Think about your own numbers and compare them with the national averages. Women ages 25 to 34 spend an average $754 each year on clothes. Women ages 35 to 44 spend $993. When you compare these amounts with those for men ($94 and $142, for the same age groups), it's no wonder men are farther ahead financially.
"What if you cut one-quarter of that out and put it toward retirement savings?" asks Maura Cassidy, vice president of retirement at Fidelity in Smithfield, Rhode Island.
Her suggestion: Take one category — shoes, perhaps — and designate a year where you're not going to buy anything new.
If you can't go cold turkey on a category, set a limit of, say, $200 on any new purchases.
Make sure the money you save is working just as hard as you do, with a money market account.
Move out of Thrift Savings Plan?
This week's question from Money Masters, Bankrate's exclusive Facebook group, is about moving from a company retirement plan to an IRA. Join Money Masters here to ask questions and get personalized advice from some of the sharpest minds in personal finance.
A reader whether she should move from the Thrift Savings Plan — a retirement plan for federal workers — to an IRA. Her broker suggested she could make more money and get more investment choices by doing this, although the fees would be higher.
2 red flags
Two things stand out:
The broker is concerned about fewer choices.
The broker is minimizing the impact of higher fees.
Most retirement plans are moving toward fewer investment choices, not to be stingy with their employees, but because research shows it works better. The more choices, the more overwhelming to the saver.
Additionally, the government Thrift Savings Plan is widely considered to offer excellent investments with extremely low fees — about 38 cents per $1,000 of investment for 2016, according to the plan's website.
Fees are critical, and higher fees can take a big bite out of investment gains. Take a look at this graph from the SEC on the impact of different fees on the same investment portfolio.
How to handle this situation
When someone offers you investment advice, find out if they are working as a fiduciary. That means they make recommendations with your best interests in mind. Cheaper isn't always better, but if someone offers you something more expensive, it's a good idea to investigate how they are being paid.
One way to make your money work to get you where you want to be: Compare high-yielding CDs.
Got a question? Join Money Masters and ask.
Follow me on Twitter: @jill_cornfield