Heart and wallet: How to avoid relationship money woes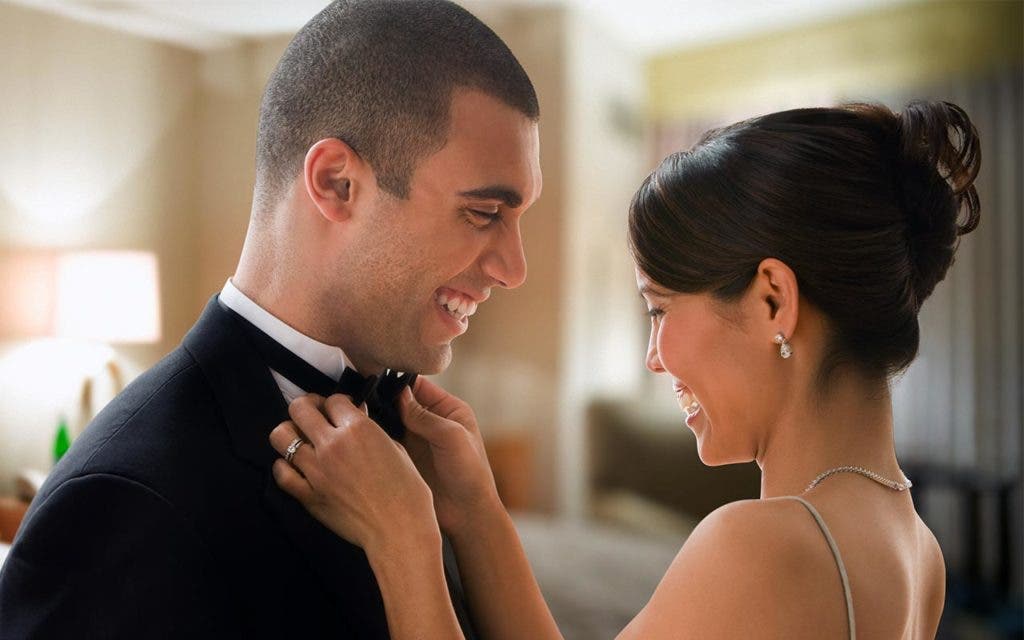 Gorgeous eyes, fabulous sense of humor, loves dogs? Add "financial stability" to your must-haves for that perfect someone.
More Americans (41 percent) surveyed by SunTrust Banks named financial stability as a top trait over looks or physical fitness. In fact, it's a pretty wide margin. Looks and physical fitness both garnered 21 percent.
The top two characteristics were personal values (78 percent) and personality (73 percent).
A third of Americans in a relationship say they're the saver, and their spouse or partner is the spender. Only 21 percent admit to being the one who spends and say their partner saves.
How to get on the same page financially
To help avoid potential money problems in the future, talk about your financial priorities. Start the conversation, SunTrust suggests, with some straightforward questions:
What are your top goals?
How does your past influence how you spend and save?
Would you share your plans before making a big-ticket purchase?
What is your debt philosophy?
RATE SEARCH: A high-yield CD rate can boost your retirement savings. Start looking now.
What committed couples have in common
According to a study by Ameriprise, committed couples have five money habits in common:
1. They talk it over
They have open lines of communication about money and describe the way they talk over money matters as "perfect" or "very good." (That's 68 percent who say this.) A strong majority (82 percent) have talked about specific financial goals.
2. They know it's important
Half of those surveyed say money is important in their relationship, and only 15 percent say it's not important. That makes sense. When something's important, you talk about it.
3. They're on the same page
Most agree on financial goals and how to divide up the chores. Nearly all (82 percent) have compatible views, for example, on saving for retirement and what they'd like retirement to look like. They make investment decisions together, and 92 percent agree on their goals for retirement saving.
4. They agree on the big things
Successful couples decide in advance how much each can spend without discussing it. They agree that purchases over, say, $400, merit discussion.
5. They share
Most of the couples surveyed keep joint banking accounts. And if one partner has money separate from the joint account, the other is usually aware of it.
Putting my husband to the test
Handling money competently is a skill that you might take for granted.
"I think financial stability is like (being) a good driver," says my husband, Jeff. "You really notice it when it's gone."
Have we always agreed on every single money decision? Of course not. When we were younger we barely paid any attention to finances. We both made reasonable salaries, and we were not overspenders.
To prove how compatible we are financially, we both took this Mental Wealth Quiz and got the exact same score. Not a number, but a description that doesn't quite fit (but neither did all the questions). We got "You are well-intentioned, but intentions only go so far. It's time to stop talking and start doing. You just need a little help."
Another thing about financially compatible couples, Jeff says: "They're willing to take the same lame online quizzes."
So the Stimpson-Cornfield ship sails with relatively few bumps. Jeff says when we met, nothing I did financially stood out in a bad way.
"I didn't see anything aberrant," he says. "Nothing alarmed me."
Hooray! I'm not aberrant or alarming — at least financially.
Happy Valentine's Day to you, too, Jeff!
CARD SEARCH: Look for a rewards card with a great bonus — and fly somewhere warm.
Happy Valentine's Day
if you don't got 401k don't even look my way we not on the same type of time

— la madrina (@ConsMontana) February 6, 2017
I don't need a valentine; I need a 401K. ????

— ju$tice (@sergeant_booty) February 5, 2017
Advice of the week
Say no to stop-and-go.
"I see this a lot," says Dan McElwee, executive vice president of Ventura Wealth Management in Ewing, New Jersey.
"People are fired up at the beginning of the year and say with the best of intentions, 'I'm going to put away $10,000 for the year!'"
A couple of months into the year, though, the momentum starts to fade, McElwee says, and that $750 per month just seems unmanageable.
"They go from zero to 60, and they just stop cold."
If you want to do retirement savings right, stay steady. "Don't start and stop savings," McElwee says. "I'd rather see people ramp up than start too high and shut it off altogether."
Another way you can misfire is on how much you think you're giving up. "People tend to think in round numbers," McElwee says. So if you've decided to set aside $50 or $100, you may think that's the amount that will be scooped out of your paycheck.
In fact, you'll see less of a dip in your paycheck because the money is pretax.
Bottom line: Hold the course and don't give up.
RATE SEARCH: Find an online interest checking account that meets your needs.