Financial lessons from a winter storm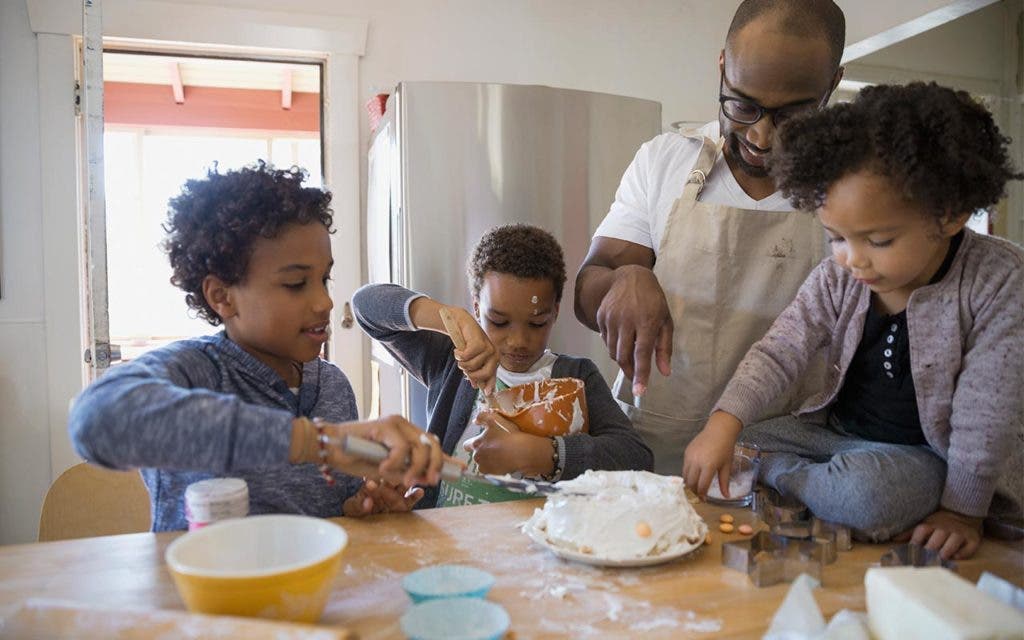 The New York City area was hit with a snowstorm this past weekend.
Ordinarily, we wouldn't drive anywhere if we were expecting 6-8 inches, but the forecasts were off. We heard just 2-4 inches, so we drove about two hours north of the city. It started snowing on the way back. The roads were immediately terrible, snowy and slippery.
For two hours my husband drove tensely, carefully and very, very slowly. We never went off the road, but it was a constant worry.
The drive, and the snowy weekend, reminded me of retirement planning thoughts.
Let me explain.
RATE SEARCH: Need an IRA to stash retirement cash? Start by looking for a high-rate IRA money market account.
Be ready for an emergency
We could have stayed at a motel. We could have driven more quickly and gotten home earlier – or we could have skidded off the road or into another car.
We chose driving very slowly, blinkers and headlights on.
Just as in retirement planning, driving slow and keeping steady got us home. Don't pay attention to the people flying by you – even those who seem to be investing prudently can still be making mistakes.
Financial lesson: When things go wrong (bad stock market, traffic jam) have a plan.
Set up your plan
I like to bake when it snows. Sunday, I started to make a simple cake I've made dozens of times.
I had all the ingredients. But there was an aggravating 15 minutes or so spent looking for the baking powder – after I'd already sifted flour, and creamed butter and sugar. (It was accidentally shoved to the back of the pantry.)
Financial lesson: It doesn't help to just picture yourself baking or enjoying something delicious – you have to actually assemble all your ingredients in advance. Mentally imagining retirement is a great first step. But to make your retirement happen, you have to actually set up a plan. Then, you have to measure up to your plan. Have a spending plan, and stick to it. Have a savings plan so you contribute to a workplace plan or IRA, and stick to it.
Match your mindset
Soup after a storm? Great idea. My younger son, usually a more meat-and-potatoes kind of guy, had seconds – and this was definitely more vegetables than meat.
It wasn't that surprising — an icy winter day sets you up for a bowl of something hot, sturdy, comforting.
Financial lesson: Instead of imagining what you are giving up when you save, keep your eye on the future gain. We could have complained about the cold and how we wished it were watermelon and beach season. But it's storm season, and we made the best of it with homemade soup, and the house filled with the scent of homemade cake.
Bonus cooking tip!
My favorite cooking tip is creating a firm, flat foundation.
Chopping an onion? Take a thin slice off the bottom to give yourself a steady foundation. Want to dice a carrot? Carefully trim one side so it's flat. You'll revel in the joy of prep work without worrying that a sharp knife is going to slip because the object is unsteadily rocking.
Financial lesson: Get a solid grip on your finances. Challenge yourself to save a bit more than you currently save. But make sure you save a comfortable amount — if the amount you pick feels like hardship, that can be a way to backfire and derail your best efforts if you throw up your hands in disgust.
Millennials be like
What my parents think I need: steady job, 401k, husband
What I actually need: @TheChainsmokers new song! ????

— Holly Larson (@hollynrizzle) January 4, 2017
My 401k is less of a fund and more of a "take a penny, leave a penny" tray.

— Girl On Tapas ???? (@girlontapas) December 26, 2016
Tip of the week
Don't cash out.
And brace yourself for a time-consuming project. If you are leaving one job and your 401(k), best thing to do is either leave the money in the plan or roll it over to another workplace plan, where you get the advantage of institutionally priced investments.
But be forewarned. That plan-to-plan rollover is hard. Take it from Melissa Kahn, managing director of retirement policy for the defined contribution team at State Street Global Advisors.
Her daughter entered workforce three years ago, and the first thing Kahn told her 20-something daughter was that she needed to sign up for the 401(k) immediately. Kahn counseled her to contribute at least to get the match, and she did, but she changed jobs after a year and a half.
So Kahn advised her to keep the money in some kind of retirement account, preferably the 401(k) for her new company.
"The paperwork was very challenging," Kahn recalls. "It took time."
Mind you, this is a retirement services pro speaking. Here's what she said about the options given her daughter. The forms seemed to encourage her daughter to cash out.
"If (the money) is under $5,000, that's the top choice highlighted," Kahn says. "The second asks you what IRA you want to transfer the money to. Much further down the list is the choice to send it to another plan."
And that's where the difficulty came in.
"A lot of employers won't accept money if they don't know where it's coming from," Kahn says.
But she recommends persevering through filling out the forms because if you start saving at 25, versus 30 or 35, it's so much better for you. Your money has that much more time to compound, giving you a running start toward retirement.
RATE SEARCH: Smarten up your savings with an online interest checking account that meets your needs.