Big change coming to Social Security. But no need to worry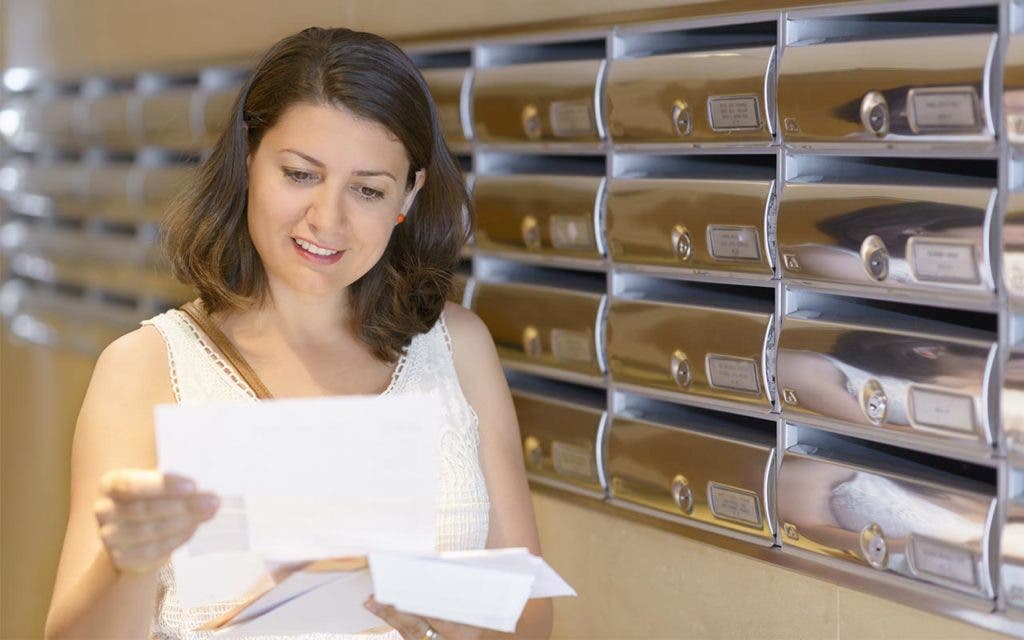 So long, paper statements.
The Social Security Administration needs to save every penny, so there go the old paper statements for anyone under 60.
People seem to be making a big deal out of this, but it really isn't something to freak out about.
How old you are? If you're 25 to 59, you're used to digital this and electronic that. A paper statement in the mail? That's like seeing a men's haberdashery sign painted on the side of an old brick building. You probably think, "How quaint!"
The administration says cutting down the number of people who receive paper statements will save $11.3 million in processing and mailing costs this year. People over age 60 who don't get benefits and are not signed up for an online Social Security account will continue receiving paper statements.
RATE SEARCH: Want to bulk up your retirement nest egg? Get started by looking for a high-rate IRA money market account.
Paper rules!
The paper industry is not pleased, and some people were even able to get the administration to overturn its decision the last time it said it would suspend mailed statements.
The Consumers for Paper Options called the statements "the most important financial planning tool that the majority of Americans will ever see." Their mission is to advocate for access to important "paper-based services and information."
But a piece of paper you get every five years is hardly something you can depend on to plan your finances. I think it's unfair to say the Social Security Administration "took them away again without any debate or discussion," as the executive director said in a statement. Some people will still get it, and you can always access the info online.
Paper is pointless
About 13 percent of American adults do not go online, according to Pew Research.
Those who are likeliest to say they never go online? Senior citizens. About four in 10 adults 65 and older (41 percent) don't use the internet. They will not be affected by the Social Security Administration's decision.
About 1 percent of 18- to 29-year-olds don't go online, Pew Research says. It's unclear how they will handle not getting paper statements. A vast majority of them have smartphones, according to another report from Pew. So it's probable a scant number do lack access.
But the world is changing, and bemoaning a piece of paper that arrived in your mailbox twice each decade is a waste of time. You can always go online and check your statement at SSA.gov.
Um no
BroTip™

If you have a 401k you always have drinking money.

— Ignoble Savage (@drayzze) January 11, 2017
Millennials: THIS
Work perks:
What millenials want: free food.
What millenials need: 401k matching.

— Katherine Scott (@kscottz) January 6, 2017
Tip of the week
Some assembly required.
Anyone with young children can relate to Dylan Huang. He was struggling to assemble a toy for his son's birthday and very grateful for the instructions.
"Some of these toys can be complicated to assemble," says Huang, the senior managing director and head of retail annuities for New York Life.
Retirement? Not so much, Huang says, recalling his own father's struggles to put together the pieces of retirement.
"He didn't plan, and instead lived off dividend income from his equities," Huang says.
This worked well during a market boom time, but then the financial crisis hit.
"Like many others, he lost a large portion of his assets and with those assets went his dividend payments," Huang says.
His father was fortunate to have supportive kids who helped him.
One thing he could have done differently, Huang says, was to put some insured assets in his plan to provide a solid foundation for volatile times.
"The truth is, it's hard to know what makes sense for your own individual plan if you don't have the guidance from someone who understands that the challenges in retirement are unique," Huang says.
RATE SEARCH: A high-yield CD can boost your retirement savings. Start looking now.