5 investing truths to help with your NCAA March Madness bracket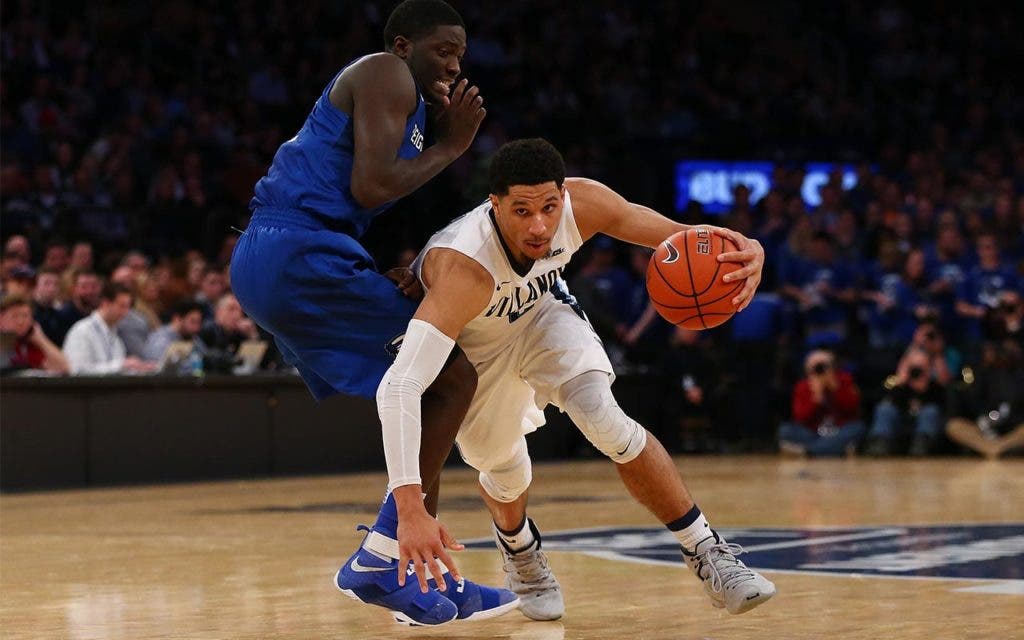 How does the excitement of March Madness match up with the long-term interests of your financial goals? Easy. Use finance wisdom to fill out a winning bracket.
1. Keep your cool.
Don't let anxiety about market volatility excitement get the better of you. Avoid the lure of splashy, tempting IPOs like Snapchat. Set your investment strategy and stick to it, with a balanced, diversified portfolio that fits your risk tolerance profile.
In bracket terms, don't be a prisoner of the moment. Don't put too much stock in whether a team won its conference tournament or made an early exit. Look at the season as a whole and pick a team you think is built to make a run.
2. Play the favorites
Loading up on penny stocks believing they'll eventually soar — a risky investing strategy — is like picking too many underdogs. While there is certainly a place for riskier stocks in your portfolio, chances are they're all not going to succeed.
A No. 16 seed has never beaten a No. 1 seed. Just as you balance your portfolio with some blue chips and high-yield CDs, consider some of the high-scoring blue bloods, like Kansas, North Carolina, Kentucky and Duke.
3. Temper loyalties
You may love Mickey, but that brand loyalty doesn't mean you don't have to bone up on Disney's price-earnings ratio or their dividend history.
Team loyalty? Don't give in. If you're a fan of a team in the tournament, your own biases could have them advancing one too many rounds. Take off your rose-colored glasses.
4. Pool the risk
The easiest way to win at investing is to spread your risk through low-cost index funds. You get a bit of the best of all the stocks, and potentially soften the impact of any downturns. Keep in mind that money market accounts give you ready access to cash at low risk.
Invariably, at least a couple of double-digit seeds overachieve and spark real excitement in the later rounds. These middle-level performers can pay off big without piling on as much risk as the lower-seed entries.
5. No guarantees
On Wall Street or on the hardwood, past performance is no guarantee of future success. You can study the results of a stock or a team, but there's always some risk involved.
Reigning national champions have fallen in their conference tourneys in recent years.
March Madness and investing use a lot of the same skills. Be a good observer, stay calm — and don't risk more than you're comfortable losing.