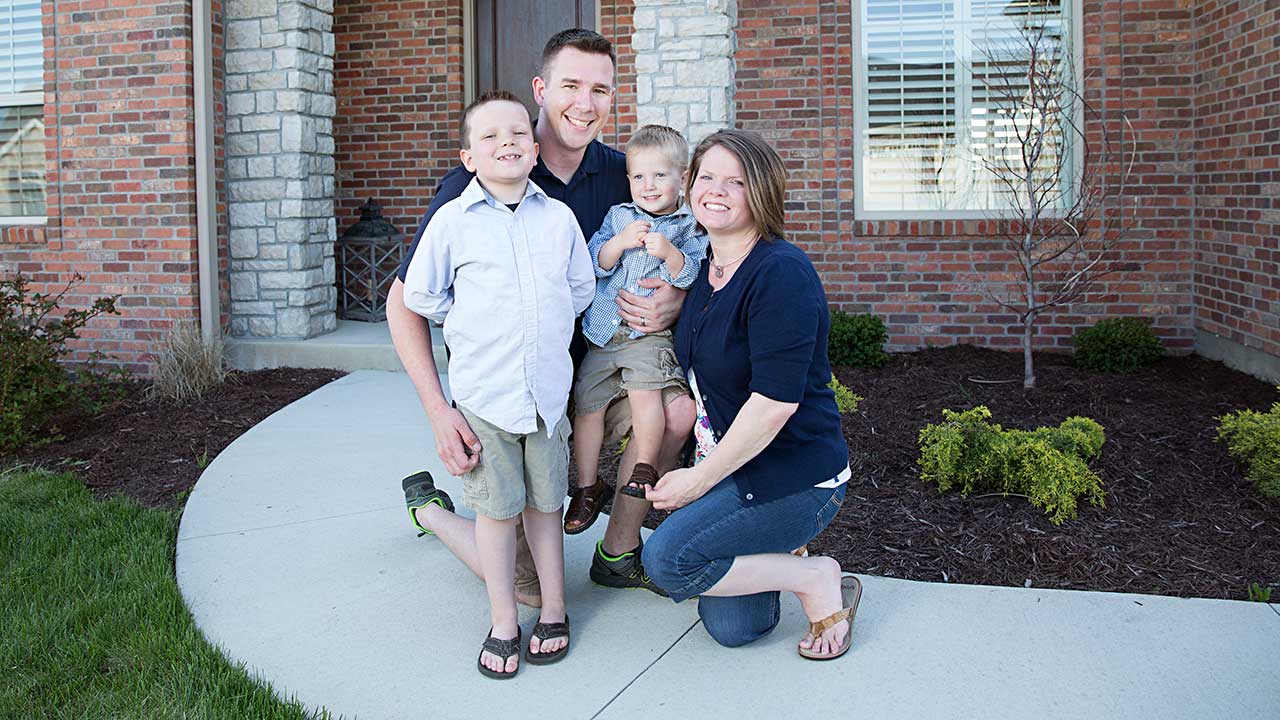 VA loans are specialized mortgage options that feature some big-time benefits for eligible veterans and military families. But the process for getting and closing on a VA loan isn't much different than what conventional buyers encounter.
To be sure, everyone's homebuying journey looks a little different. Some veterans sail through the process, while others need more time and help than others. But for most military buyers, the VA loan process tends to follow these five overarching steps.
Let's take a closer look.
VETERAN HOMEBUYER CENTRAL: Find out what your service can do for you.
Step 1: VA Loan Prequalification
Loan prequalification is a basic but important stepping-stone. Some mortgage lenders allow for online prequalification, although a brief phone call is still the norm for many would-be buyers.
During this conversation, you'll often give lenders a sense of your purchasing time frame, your income and your military service history. The lender is basically taking you at your word with most of this information. But they'll often ask to conduct a hard inquiry on your credit to get a look at your mortgage credit scores.
Credit score requirements can differ among lenders, but it's often a 620 minimum for many VA mortgage lenders. Consumers who clear that hurdle can then head to the second step, which carries much more weight with home sellers and real estate agents.
Step 2: VA Loan Preapproval
Getting preapproved is about verifying information, such as your income and other elements that can affect your eligibility and affordability profile. Lenders will often seek documents like W-2 wage statements, tax returns, bank statements and more. VA buyers might need to provide a DD-214, a Statement of Service, a VA disability awards letter or other military-related documentation.
Broadly, lenders are trying to get a better handle on your income stability, your purchasing power and whether you're a good candidate for a mortgage. Preapproval requirements and guidelines can vary among lenders.
Many home sellers and their real estate agents prize offers from preapproved buyers. Being preapproved indicates you likely have the finances and credit to seal the home-buying deal.
You don't have to be preapproved or even prequalified to make an offer and get under contract on a home. But these two initial steps give buyers a realistic idea of how much home they can buy and whether they're likely to see the process through to closing.
Step 3: Getting Under Contract
This is the fun part. House hunting once you're preapproved allows buyers to look at properties they know are affordable, which can save time and money. The typical home buyer in 2015 looked at a median of 10 homes over the course of 10 weeks, according to the National Association of Realtors.
Most buyers choose to work with a real estate agent. Their expertise can make a difference when it comes to drafting a contract that maximizes your VA loan benefits and your homebuying budget. The VA allows sellers to pay all of a buyer's mortgage-related closing costs and up to 4 percent in concessions, which can pay for expenses like prepaid property taxes and homeowners insurance and more.
Step 4: Underwriting & VA Appraisal
Once you're under contract, the lender will kick-start the underwriting and appraisal process. The VA utilizes independent appraisers to assess the home's fair market value and its condition in light of the VA's broad property requirements. This isn't the same thing as a home inspection, which is more detailed and almost always a smart investment. In fact, some VA buyers start with a home inspection before moving forward with the appraisal. 
As the appraisal process unfolds, a lender's underwriting team is working to verify information, often by requesting additional documentation. Loan files commonly have "conditions" that need to be addressed, from questions about bank deposits and employment changes to divorce decrees and more. Every buyer's situation is different.
VA buyers will have decisions to make if the appraised value comes in below the purchase price or if the appraiser notes repairs are needed.
Step 5: Closing
The final step of the homebuying journey comes once an underwriter deems your loan "clear to close." To be sure, there's still work to be done, from a final walk-through of the property to reviewing your Closing Disclosure and keeping your credit and finances in order.
Lenders will verify your financial and employment situation again before closing, so avoid taking on new debt, moving money around or changing jobs if at all possible. You'll sign reams of paperwork at your loan closing, settle up with the seller and finally get the keys to your new home.