Yellen cautious with remarks to senate committee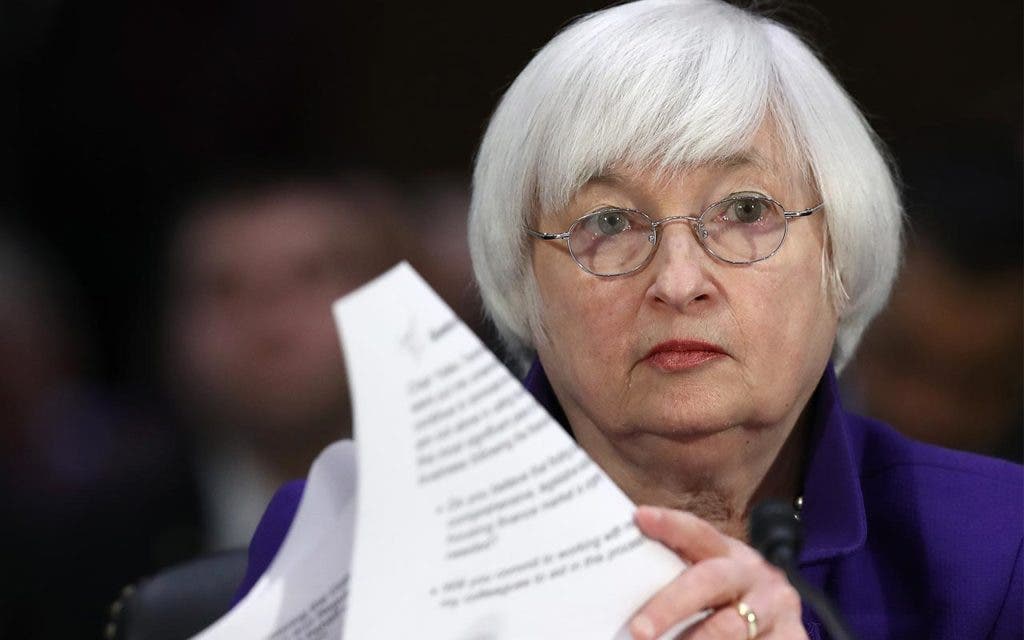 The impatient among us essentially have one question for the Federal Reserve: Are you going to raise interest rates soon or not?
Central banking chiefs, going back to the typically verbose and sometimes incomprehensible Alan Greenspan, are well aware of the ongoing attempts to put them on the spot, so they use time-honored methods aimed at avoiding a direct answer.
RATE SEARCH: Shop Bankrate for the best high-yield CD rates today.
Chair Janet Yellen's personal method is to essentially make the case for either flipping the interest rate switch, or not and to remind that the ultimate decision is up to the full group of decision-makers.
Such was the case during her semiannual testimony to the Senate Banking Committee.
Both in her prepared remarks and follow-up question-and-answer session, Yellen indicated she's keeping options open regarding the possibility of a rate hike at the upcoming March meeting as well as those to follow.
"At our upcoming meetings, the committee will evaluate whether employment and inflation are continuing to evolve in line with these expectations, in which case a further adjustment of the federal funds rate would likely be appropriate," Yellen told the panel.
If this were a card game, no one would be able to see whether Yellen was holding aces or deuces.
Investors still cautious
Futures markets indicate that the chances of an actual immediate rate hike remain fairly low, as we look ahead to the gathering which is just a month away.
By leaving rate hike options open, Yellen stuck with her well-used playbook with repeated reminders that every meeting, is in fact, a live meeting. When members of the Federal Open Market Committee issued their collective economic projections in December, they indicated there could be three rate hikes in 2017.
Avoiding predictions on Trump policy
Despite the stock market's baked-in expectations that the Trump administration will deliver on programs aimed at boosting economic growth, Yellen is sticking to the notion that the central bank will have to see what policies are actually enacted and what impacts they have on the economy.
As her prepared remarks put it, "It is too early to know what policy changes will be put in place or how their economic effects will unfold."
Yellen also was asked whether she intends to serve out the balance of her four-year term as chair, which ends about a year from now. That's an issue since then-candidate Trump was critical of Yellen, charging that she was keeping interest rates low effectively on orders from President Obama to create what he called a "false economy."
Yellen repeated that she intends to stay on through early 2018.
RATE SEARCH: Try shopping today for the best mortgage deal on Bankrate.com.